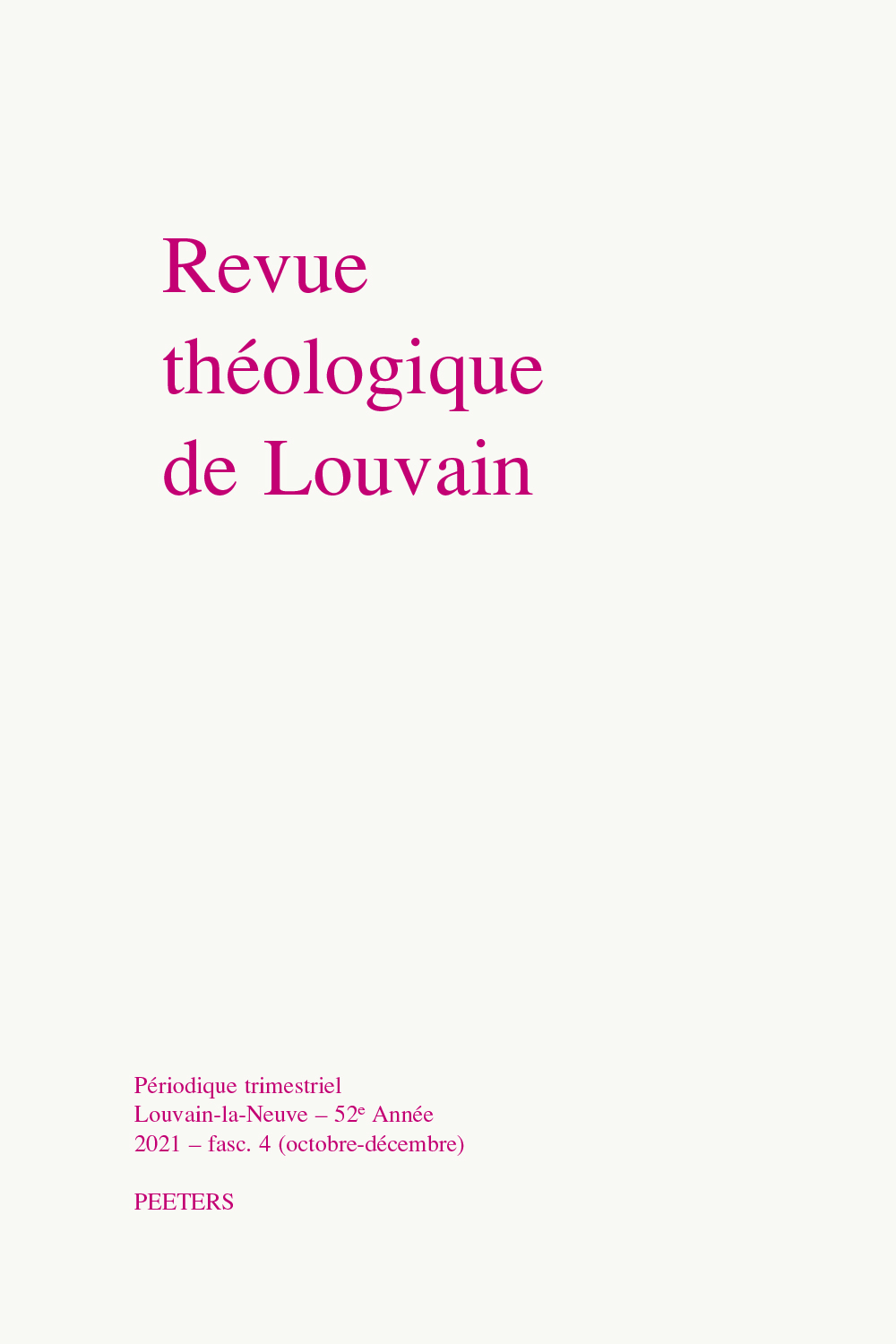 Document Details :

Title: Signification psychologique d'une lecture « fondamentaliste » de la Bible
Author(s): JASPARD, J.-M.
Journal: Revue Théologique de Louvain
Volume: 37 Issue: 2 Date: 2006
Pages: 200-216
DOI: 10.2143/RTL.37.2.2017295

Abstract :
L'article met en garde contre l'attribution massive de l'étiquette « fondamentaliste » et esquisse le profil psychologique de la tendance religieuse au fondamentalisme. L'interprétation de la Bible par le croyant et le non-croyant peut aller de la position littérale (« fondamentaliste ») à la position ouverte (compréhension « symbolique »). L'analyse psychologique de ces diverses attitudes met en évidence plusieurs paramètres, comme le besoin d'appuyer sa foi sur des réalités reconnues historiquement et sur une logique relationnelle et conventionnelle, autant que rationnelle. L'accès à la compréhension symbolique dépend d'un environnement culturel et religieux stimulant l'autonomie ; le maintien d'une position « fondamentaliste » relève de facteurs personnels, de l'éducation et du groupe social.


---


This article warns against the mass use of the label "fundamentalist" and outlines the psychological profile of the religious trend towards fundamentalism. The interpretation of the Bible by the believer and the non-believer can go from a literal position ("fundamentalist") to an open position ("symbolic" understanding). A psychological analysis of the different attitudes brings to light several parameters, such as the need to base one's faith on historically recognized realities and on a logic of relationship and conventions as much as on a logic of reason. Access to symbolic understanding depends on a cultural and religious environment which stimulates autonomy; maintaining a "fundamentalist" position is a result of personal factors, education and the social group.


Download article