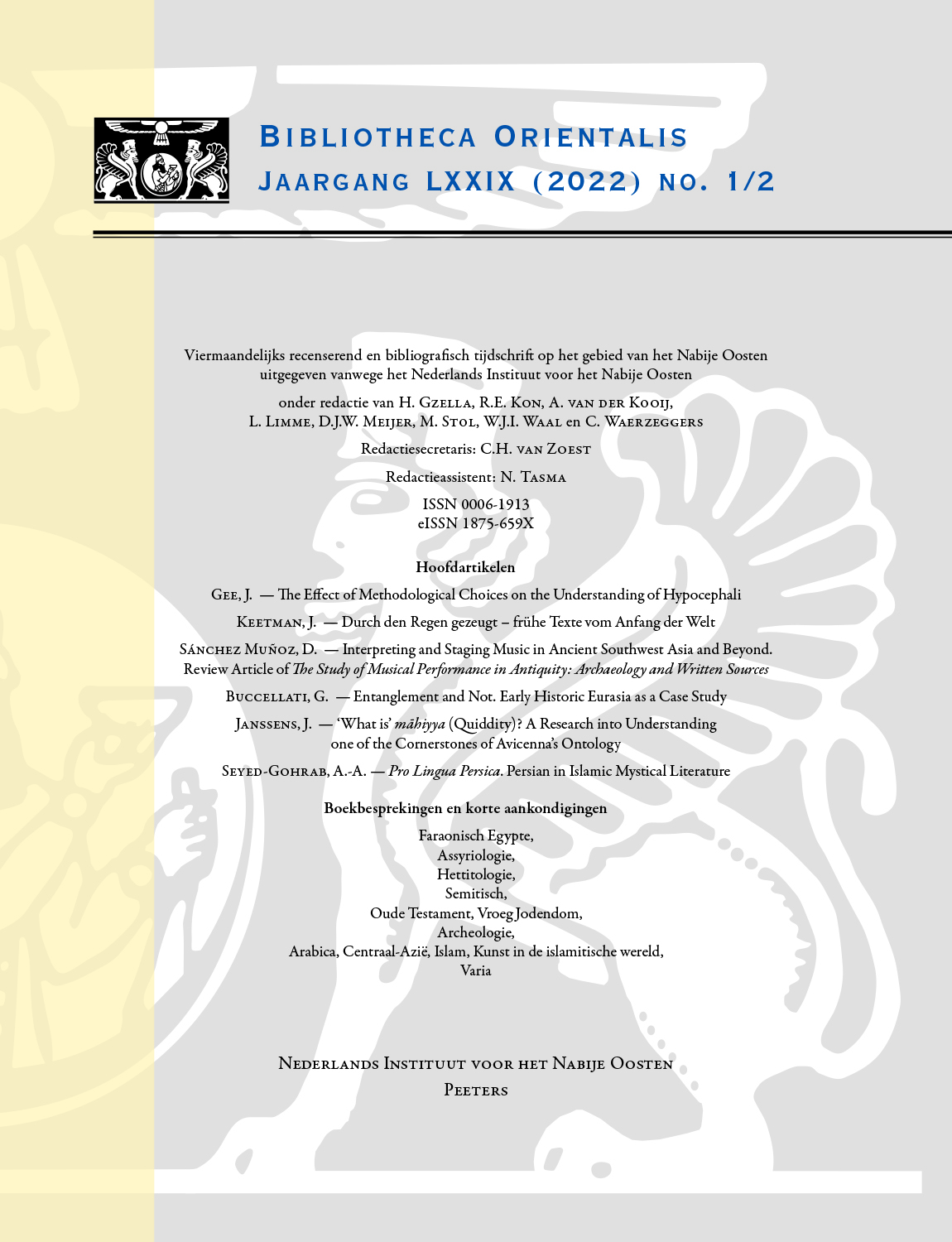 Document Details :

Title: Oude Testament
Author(s):
Journal: Bibliotheca Orientalis
Volume: 55 Issue: 5-6 Date: september - december 1998
Pages: 858-882
DOI: 10.2143/BIOR.55.5.2015885

Abstract :
CARR, David M. — Reading the Fractures of Genesis. Historical and Literary Approaches. Louisville/Kentucky, Westminster John Knox Press 1996.

WYNN-WILLIAMS, Damian J. — The State of the Pentateuch. A Comparison of the Approaches of M. Noth and E. Blum. (Beihefte z. Zeitschrift f.d. alttestamentliche Wissenschaft, 249). Verlag Walter de Gruyter & Co., Berlin, 1997.

WESTERMANN, Claus. — Joseph. Studies of the Joseph Stories in Genesis. T. & T. Clark Ltd., Edinburgh, 1996.

EDELMAN, Diana Vikander (ed.) — The Triumph of Elohim: from Yahwisms to Judaisms. William B. Eerdmans Publication Co., Grand Rapids, 1995.

BARSTAD, Hans M. — The Babylonian Captivity of the Book of Isaiah: »Exilic« Judah and the Provenance of Isaiah 40-55, The Institute for Comparative Research in Human Culture. Serie B: Skrifter CII, Novus Verlag, Oslo 1997.

WHYBRAY R. N. — The Book of Proverbs. A Survey of Modern Study (History of Biblical Interpretation Series 1). E.J. Brill, Leiden New York Köln, 1995.

WITTE, Markus — Vom Leiden zur Lehre: der dritte Redegang (Hiob 21-27) und die Redaktionsgeschichte des Hiobbuches. (Beihefte zur Zeitschrift, für die alttestametliche Wissenschaft, 230). Verlag Walter de Gruyter & Co, Berlin, 1994.

korte aankondiging:

HEBREW UNION COLLEGE ANNUAL, Vol. LXVI — Hebrew Union College, Cincinnati, 1995.


Download article