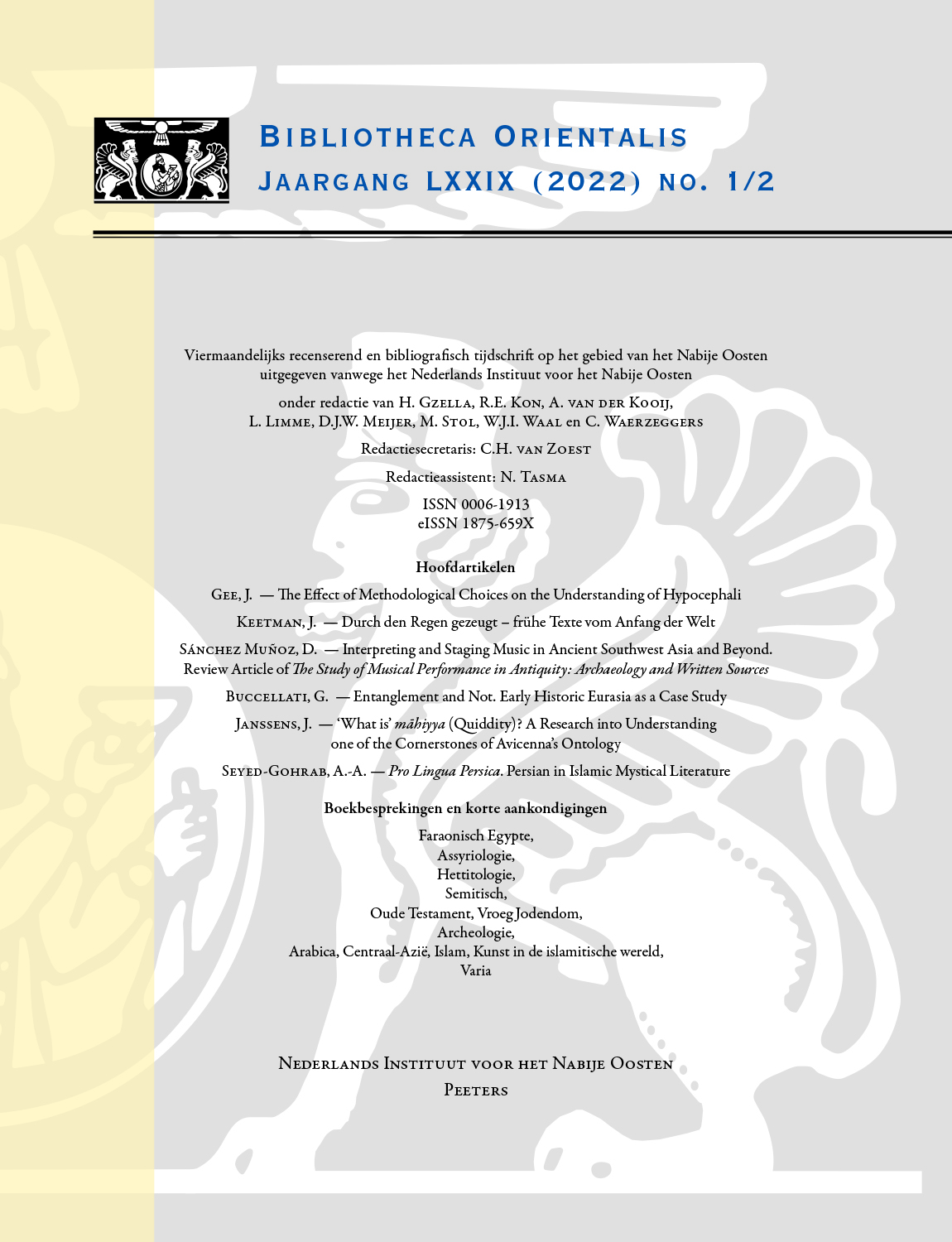 Document Details :

Title: Hebreeuws
Author(s):
Journal: Bibliotheca Orientalis
Volume: 55 Issue: 3-4 Date: mei - augustus 1998
Pages: 481-487
DOI: 10.2143/BIOR.55.3.2015868

Abstract :
MILLER, Cynthia L. — The Representation of Speech in Biblical Hebrew Narrative: a Linguistic Analysis. (Harvard Semitic Monographs, 55). Scholars Press, Atlanta, 1996.

GROß, Walter — Die Satzteilfolge im Verbalsatz alttestamentlicher Prosa. Untersucht an den Büchern Dtn, Ri und 2 Kön. Unter Mitarbeit von Andreas Diße und Andreas Michel. (Forschungen zum Alten Testament, 17). J.C.B. Mohr (Paul Siebeck), Tübingen, 1996.

ROSENBAUM, Michael — Word-order Variation in Isaiah 40-55. A Functional Perspective. (Studia Semitica Neerlandica) Van Gorcum & Co. bv, Assen, 1997.

BOMBECK, Stefan — Das althebräische Verbalsystem aus aramäischer Sicht. Masoretischer Text, Targume und Peschitta. (Europäische Hochschulschriften, Reihe XXIII Theologie, Bd. 591). Verlag Peter Lang, Frankfurt am Main, 1997.

RENZ, Johannes — Schrift und Schreibertradition (Abhandlungen des Deutschen Palästina-Vereins, Band 23). Verlag Otto Harrassowitz, Wiesbaden, 1997.


Download article