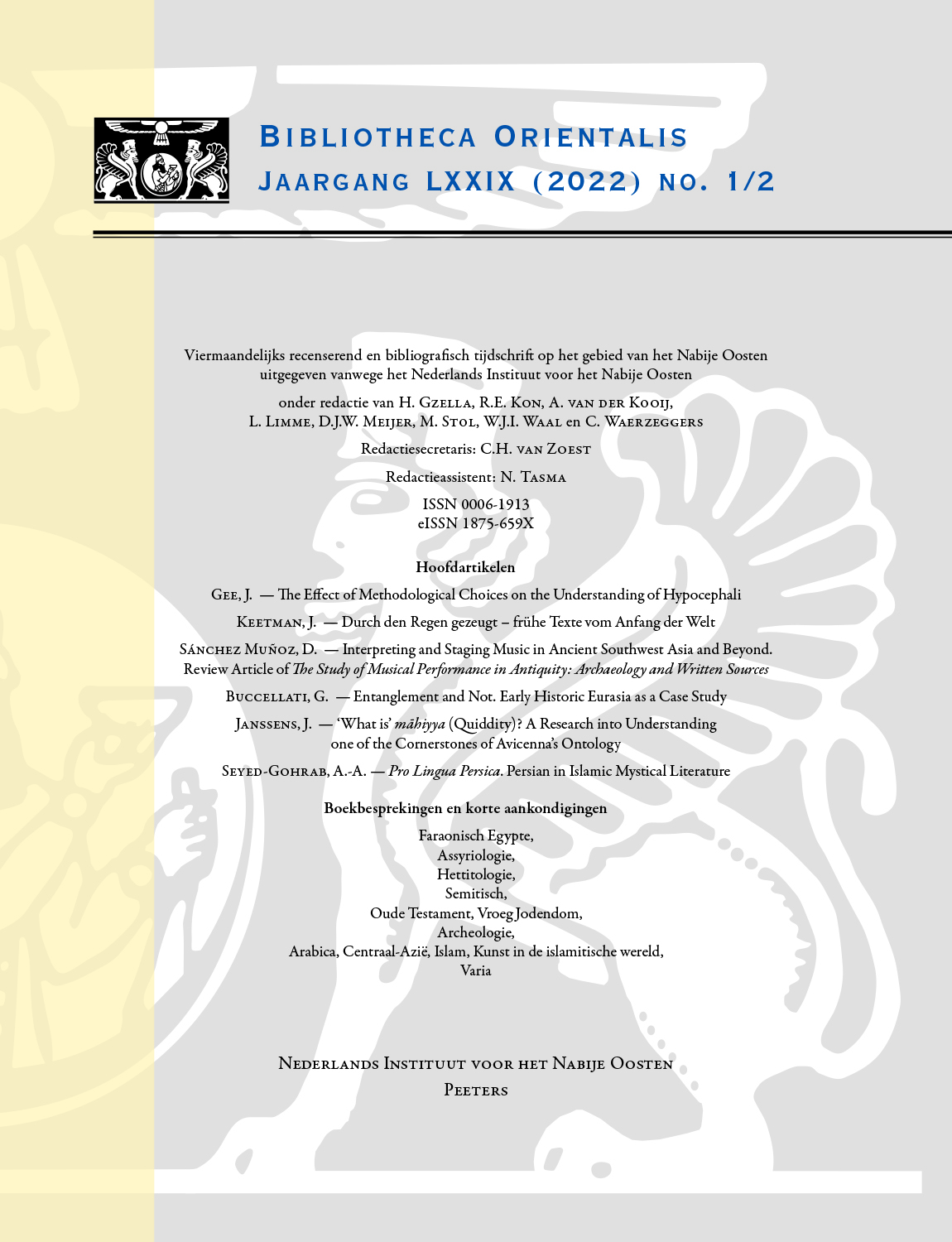 Document Details :

Title: Syrië - Palestina
Author(s):
Journal: Bibliotheca Orientalis
Volume: 55 Issue: 1-2 Date: januari - april 1998
Pages: 221-238
DOI: 10.2143/BIOR.55.1.2015852

Abstract :
HOFTIJZER, J., and K. JONGELING— Dictionary of the North-West Semitic Inscriptions / with appendices by R.C. Steiner, A. Mosak Moshavi and B. Porten. Part I: } - L. LXXII, 585. Part II: M-T. VI, 586-1266. (Handbuch der Orientalistik, Abt. 1, Bd. 21). E.J. Brill Publishers N.V., Leiden, 1995.

TOORN, Karel van der — Family Religion in Babylonia, Syria and Israel: Continuity and Change in the Forms of Religious Life. (Studies in the History and Culture of the Ancient Near East, 7). E.J. Brill Publishers N.V., Leiden, 1996.

OLMO LETE, G. del, J. SANMARTIN — Diccionario de la lengua Ugarítica, Vol. I, ' (a/i/u) - 1. (Aula Orientalis-Supplementa, 7). Editiorial AUSA, Sabadell, 1996.

DION, P.-E. — Les Araméens à l'âge du Fer: histoire politique et structures sociales. (Études Bibliques, Nouvelle série. N° 34). J. Gabalda, Paris, 1997.

EPH'AL, Israel, Joseph NAVEH — Aramaic Ostraca of the Fourth Century BC from Idumaea. Jerusalem, Magnes Press, Hebrew University, Israel Exploration Society, 1996.


Download article