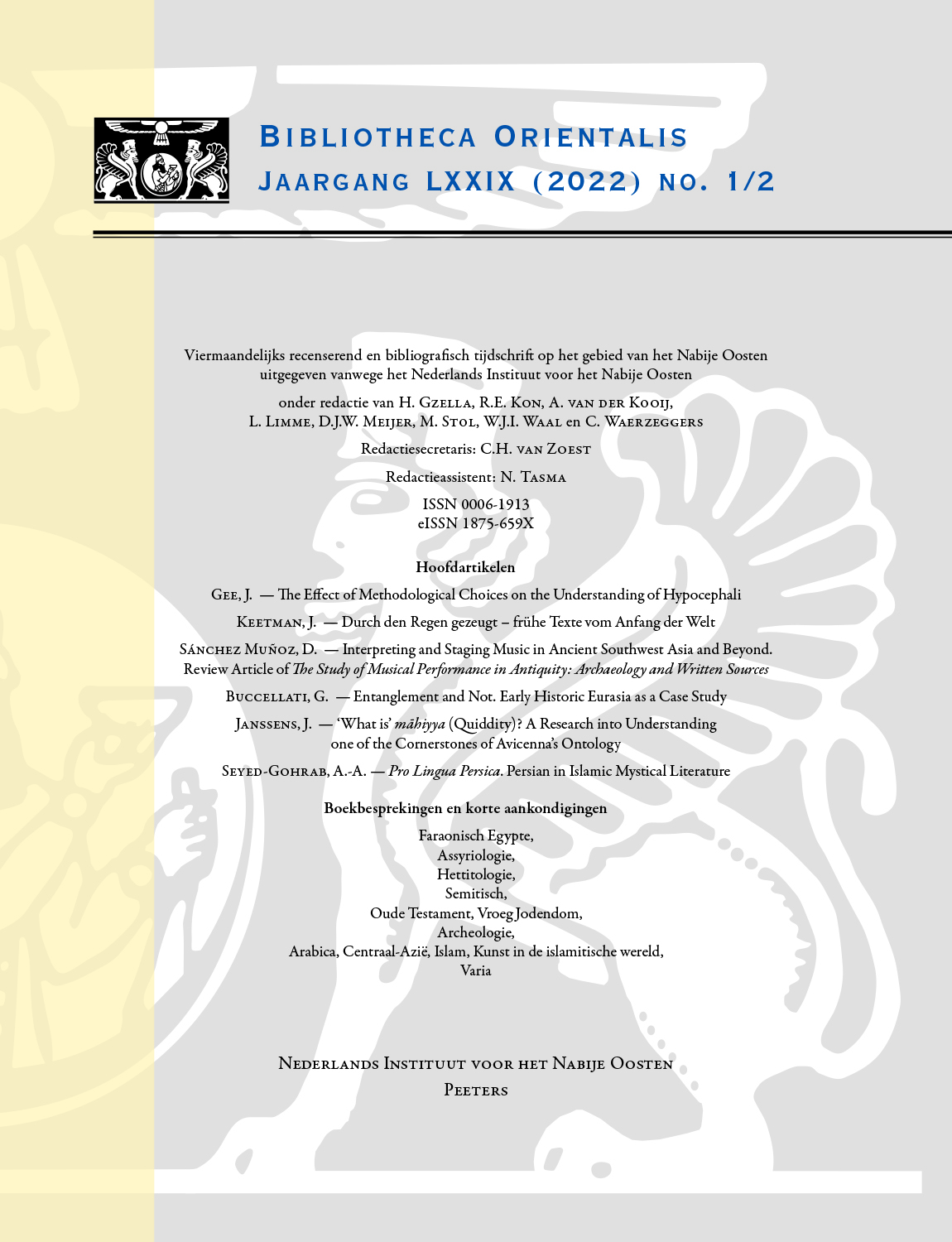 Document Details :

Title: Grieks-Romeins Egypte
Author(s):
Journal: Bibliotheca Orientalis
Volume: 55 Issue: 1-2 Date: januari - april 1998
Pages: 156-172
DOI: 10.2143/BIOR.55.1.2015849

Abstract :
HÖLBL, Günther — Geschichte des Ptolemäerreiches: Politik, Ideologie und religiöse Kultur von Alexander dem Grossen bis zur römischen Eroberung. Wissenschaftliche Buchgesellschaft, Darmstadt, 1994.

CERVENKA-EHRENSTRASSER, Irene-Maria — Lexikon der lateinischen Lehnwörter: in den griechischsprachigen dokumentarischen Texten Ägyptens / mit Berücksichtigung koptischer Quellen (Lex. Lat. Lehn.). Fasz. I (Alpha) / Österreichische Nationalbibliothek. (Mit a.d. Papyrussamml. d. Österr. Nationalbibl. (Pap. Erzh. Rain, NS 27). Brüder Hollinek & Co., Wien, 1996.

CAPASSO, Mario — Papiri documentari greci. (Papyrologica Lupiensia, 2). Congedo Editore, Lecce, 1993.

GAGOS, Traianos and Peter van MINNEN — Settling a Dispute: toward a Legal Anthropology of Late Antique Egypt. (New Texts from Ancient Cultures, 1). The University of Michigan Press, Ann Arbor, 1994.

korte aankondiging

EXPLORATIONS aux Qouçoûr er-Roubâ'iyât — EK 8184 T. II: contributions de Françoise Bonnet Borel, Nathalie Bosson, Philippe Bridel ... [et al.] avec la collab. de Françoise Burri, Marie-Isabelle Cattin, Giorgio Nogara / Mission suisse d'Archéologie copte de l'Université de Genève. Editions Peeters, Leuven, 1994.


Download article