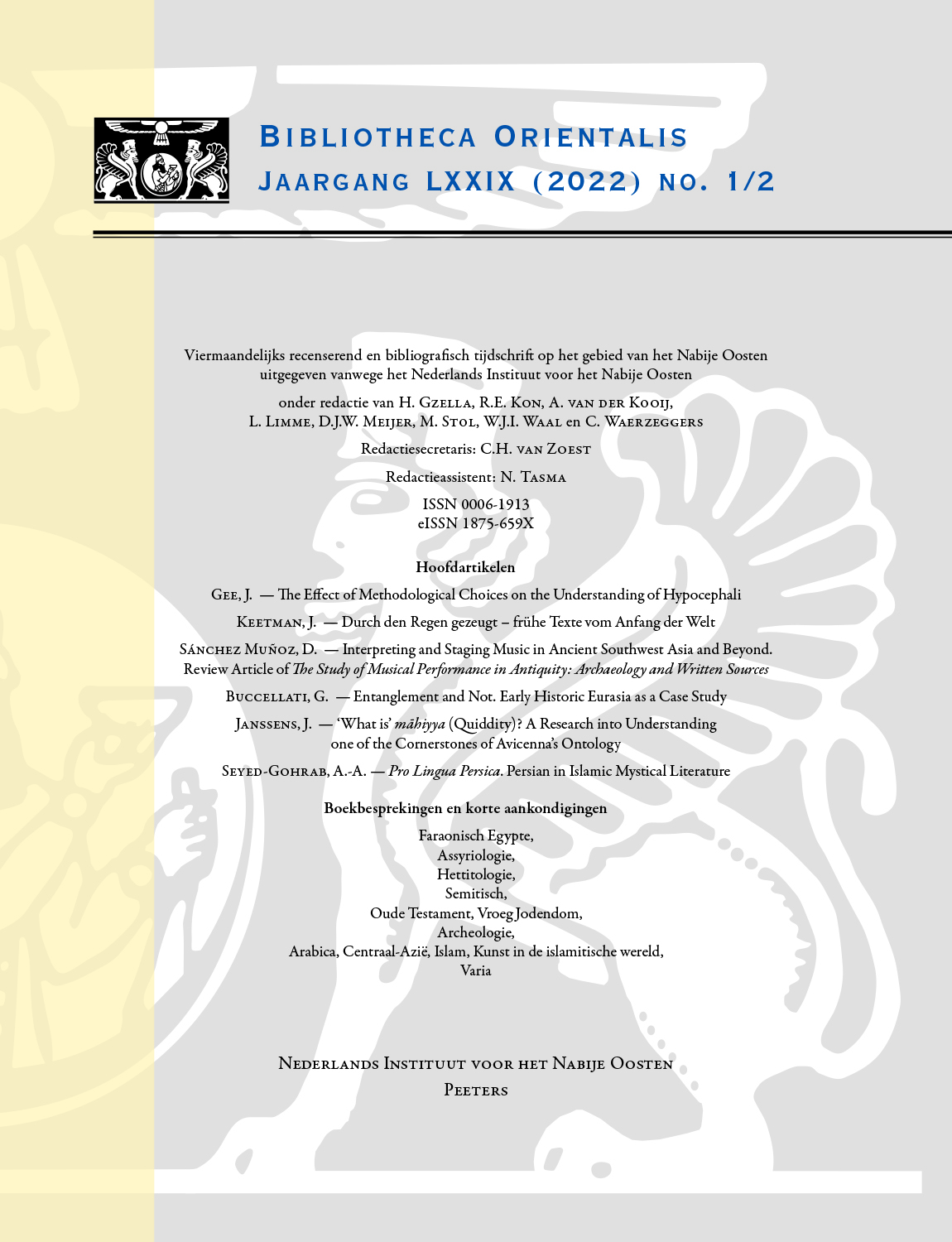 Document Details :

Title: Assyriologie
Author(s):
Journal: Bibliotheca Orientalis
Volume: 58 Issue: 3-4 Date: mei - augustus 2001
Pages: 403-426
DOI: 10.2143/BIOR.58.3.2015726

Abstract :
STOL, M. — Birth in Babylonia and the Bible. (Cuneiform Monographs 14). Styx Publications, Groningen, 2000.

VANSTIPHOUT, Herman — Helden en goden van Sumer. SUN Uitgeverij, Nijmegen, 1998.

CAVIGNEAUX, A. et F.N.H. AL-RAWI — Gilgameš et la mort textes de Tell Haddad VI. (Cuneiform Monographs 19). Styx Publications, Groningen, 2000.

COHEN, A. and R. WESTBROOK(eds.) — Amarna Diplomacy. The Beginings of International Relations. The Johns Hopkins University Press, Baltimore, 2000.

RADNER, Karen — Ein neuassyrisches Privatarchiv der Tempelgoldschmiede von Assur. (Studien zu den Assur-Texten, Heft 1). SDV Saarbrücker Druckerei, Saarbrücken, 1999.

SCHUOL, M. — Die Charakene. Ein mesopotamisches Königreich in hellenistisch-parthischer Zeit. (Oriens et Occidens 1). Franz Steiner Verlag, Stuttgart, 2000.

THEUER, G. — Der Mondgott in den Religionen Syrien-Palästinas. (Orbis Biblicus et Orientalis 173). Universitätsverlag Freiburg, Fribourg, 2000.

korte aankondigingen:

MOLINA, M. — La ley mas antigua. Trotta, Madrid, 2000.


Download article