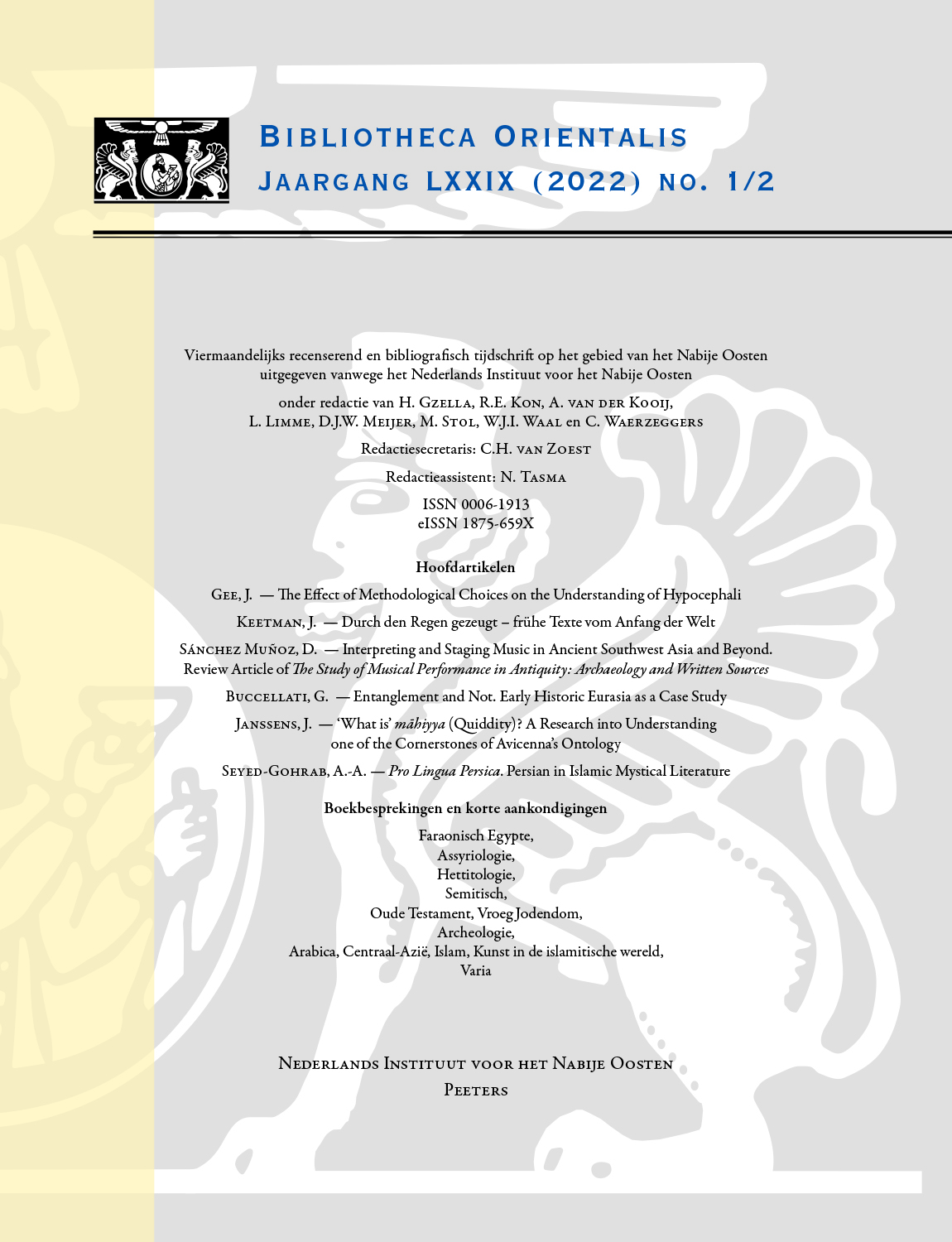 Document Details :

Title: Islamica
Author(s):
Journal: Bibliotheca Orientalis
Volume: 59 Issue: 5-6 Date: september - december 2002
Pages: 647-666
DOI: 10.2143/BIOR.59.5.2015703

Abstract :
TAGHI, S. — The Two Wings of Wisdom. (Acta Universitatis Upsaliensis; Studia Iranica Upsaliensia 4). Uppsala University, Uppsala, 2000.

HEES, Syrinx von — Enzyklopädie als Spiegel des Weltbildes; Qazwinis Wunder der Schöpfung — eine Naturkunde des 13. Jahrhunderts. Diskurse der Arabistik 4. Wiesbaden: Harrassowitz, 2002.

MADELUNG, W. & T. MAYER(eds. & Tr.) — Glossaria Bilinguia Altera (C. Gloss. Biling. II). I.B. Tauris, London, 2001.

ADAKHCHANI, S.J. (ed.) — Contemplation and Action. The Spiritual Autobiography of a Muslim Scholar: Nasir al-Din Tusi. I.B. Tauris, London, 1998.

BAKAR, Osman — Classification of Knowledge in Islam. The Islamic Texts Society, Cambridge, 1999.

KENNEDY, H. — The Historiography of Islamic Egypt (c. 950-1800). (The Medieval Mediterranean, 31). E.J. Brill Publishers N.V., Leiden, 2001.

COSTA, Paolo M. — Historic Mosques and Shrines of Oman. BAR International Series 938. Archaeopress, Oxford 2001.


Download article