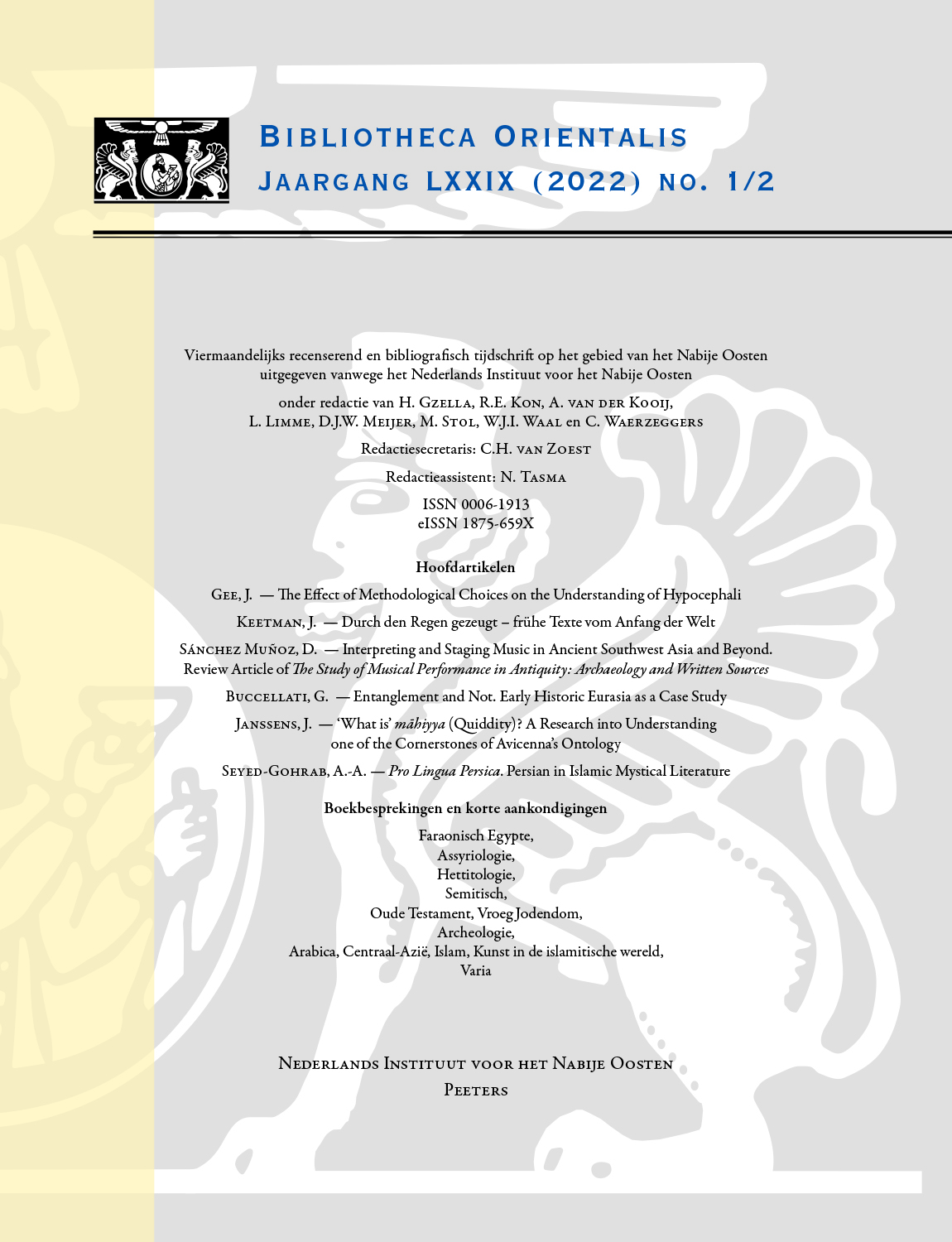 Document Details :

Title: Dying and Rising Gods
Author(s): LIPIŃSKI, Edward
Journal: Bibliotheca Orientalis
Volume: 59 Issue: 5-6 Date: september - december 2002
Pages: 481-486
DOI: 10.2143/BIOR.59.5.2015688

Abstract :
The concept of "dying and rising gods" in the Ancient Near East attained a prominent place in the history of religions thanks to J.G. Frazer's prodigious work The Golden Bough, reissued in 1907-15. Frazer's data on ethnology were second hand and partly inaccurate, but his theories on religion were highly stimulating and the topic of "dying and rising gods" obtained an unexpected boost from the mythological texts found in Ugarit. Gods' life and death in the Semitic myths are presented in M.C.A. Korpel's work, A Rift in the Clouds, as follows: "The god Ba'lu dies, but he does resurrect after 'seven years', even though he is said to have been crushed between the jaws of Death (Motu). The latter himself rises to confront Ba'lu again though 'Anatu has utterly destroyed him. The message would seem to be that eternal life is indeed attainable for those who enjoy the status of divinity, but that it is an eternal cycle of dying and reviving"1. An opposite view was defended a few years ago by M.S. Smith2, who refers to KTU 1.161 (RS 34.126) and argues that the poetical accounts of Baal's death and revival just borrow the language used in the cult of deceased kings and ancestors without referring to a cultual concept and ritual of "dying and rising gods".


Download article