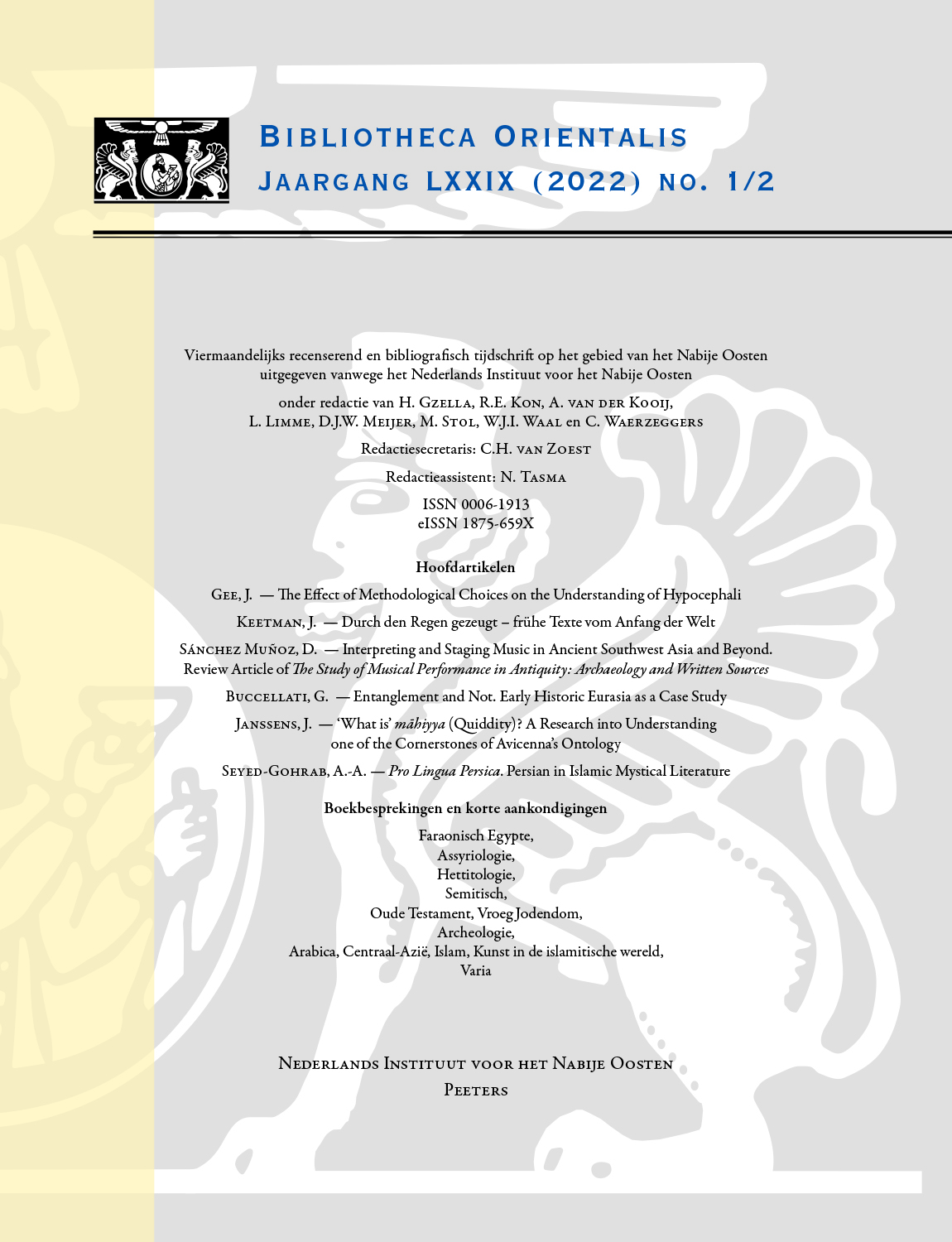 Document Details :

Title: Islam
Author(s):
Journal: Bibliotheca Orientalis
Volume: 60 Issue: 5-6 Date: september - december 2003
Pages: 738-773
DOI: 10.2143/BIOR.60.5.2015650

Abstract :
ENDRESS, Gerhard, Remke Kruk (eds.). — The Ancient Tradition in Christian and Islamic Hellenism. CNWS Publications, Leiden, 1997.

DENOOZ, L. — Transmission de l'art médical de la Grèce à l'Islam. (A.P.H.A.O. mémoires n° 2). Université de Liège, C.I.P.L., Liège, 1999.

GONZALEZ, V. — Beauty and Islam: Aesthetics in Islamic Art and Architecture. I.B. Tauris Publishers, London 2001.

KERMANI, Navid — Gott ist schön. Das ästhetische Erleben des Koran. Verlag C.H. Beck, München, 1999.

ARIASABELLAN, Carmen (ed.) — Itinerarios Latinos a Jerusalén y al Oriente Cristiano (Egeria y el Pseudo-Antonino de Piacenza). Sevilla, Secretariado de Publicaciones de la Universidad de Sevilla [Colección de Bolsillo no.154], 2000.

KENNEDY, H. — The Armies of the Caliphs. Routledge, London, 2001.

ERGENE, Boǧaç A. — Local Court, Provincial Society and Justice in the Ottoman Empire. Legal Practice and Dispute Resolution in Çankırı and Kastamonu (1652-1744). (Studies in Islamic Law and Society, 17). E.J. Brill Publishers N.V., Leiden, 2003.

SIDARUS, A. (ed.). — Fontes da Hístóría de al-Andalus e do Gharb. Centro de Estudos Africanos e Asiáticos, Lisboa, 2000.

SONBOL, Amira (ed.) — The Last Khedive of Egypt. Memoirs of Abbas Hilmi II. Ithaca Press/ Garnet Publishing, Berkshire, 1998.

JOSEPH, Suad (ed.). — Intimate Selving in Arab Families. Syracuse University Press, Syracuse, 1999.

HILLENBRAND, Robert — Islamic Architecture. Form, function and meaning. Edinburgh University Press, Edinburgh, 2000.


Download article