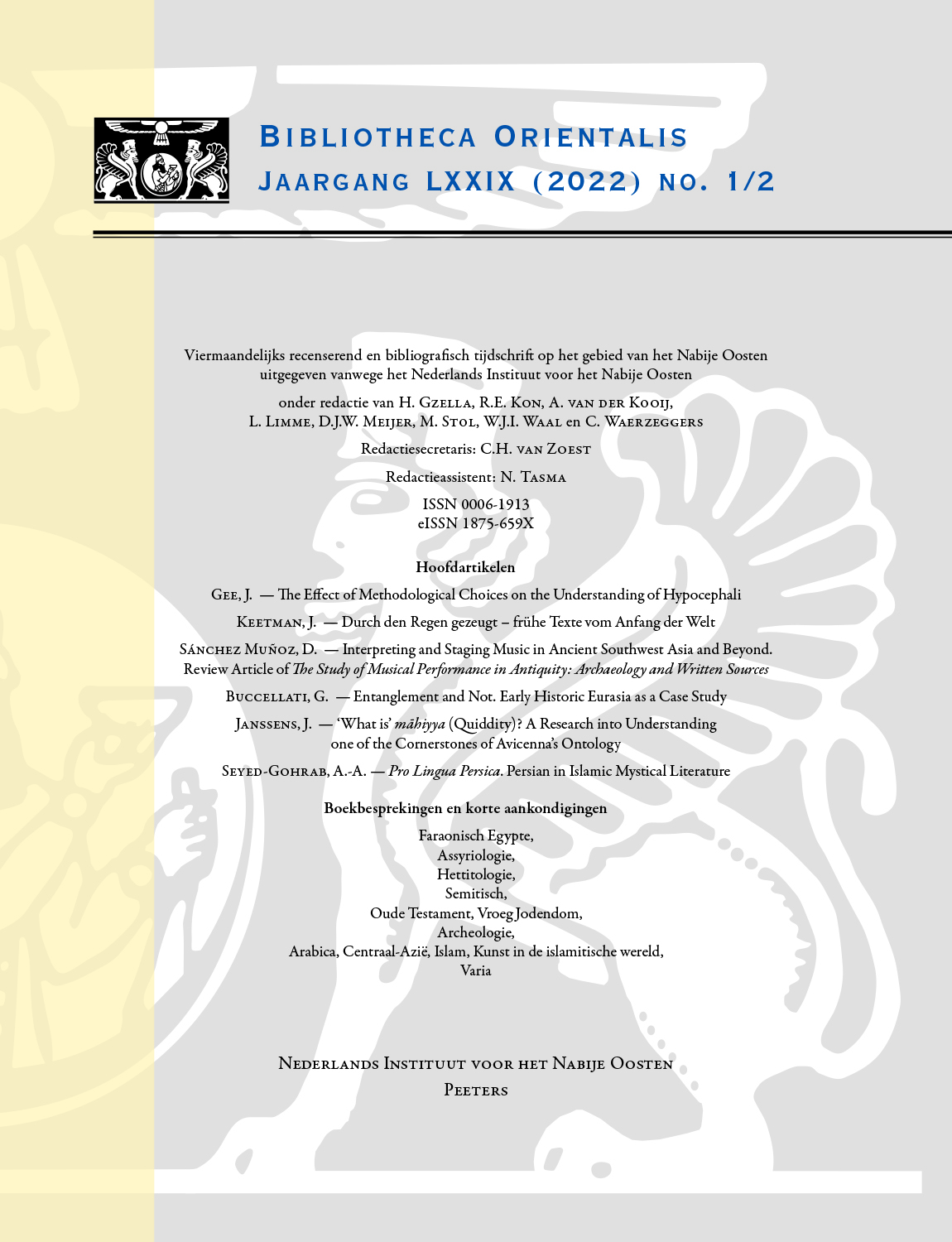 Document Details :

Title: Grieks-Romeins Egypte
Author(s):
Journal: Bibliotheca Orientalis
Volume: 63 Issue: 1-2 Date: januari-april 2006
Pages: 85-102
DOI: 10.2143/BIOR.63.1.2015526

Abstract :
POETHKE, G. — Griechische Papyrusurkunden spätrömischer und byzantinischer Zeit aus Hermupolis Magna (BGU XVII). K.G. Saur Verlag München, München.

ANDORLINI, I. — Testi medici su papiro. Atti del Seminario di studio (Firenze, 3-4 giugno 2002) (Progetto Corpus dei Papiri Greci de Medicina). Istituto Papirologico "G. Vitelli", Firenze, 2004.

BAGNALL, R.S., and D.W. BATHBONE(Eds.) — Egypt from Alexander to the Copts. An Archaeological and Historical Guide. British Museum Press, London, 2004.

HÖLBL, G. — Altägypten im römischen Reich: der römische Pharao und seine Tempel II. Die Tempel des römischen Nubien. Verlag Philipp von Zabern GmbH, Mainz am Rhein, 2004.

RONDOT, V. — Tebtynis II. Le temple de Soknebtynis et son dromos. (Fouilles de l'ifao 50). Insitut Français d'Archéologie Orientale du Caire, Cairo, 2004.

ORLANDI, T. — Omelia de anima et corpore Clavis Coptica 0223 (CPG 2004). (Corpus dei Manuscritti Copti Letterari, Letteratura Copta, Serie Testi). CIM editore / CMCL, Firenze, 2003.

FLUCK, C., and G. VOGELSANG-EASTWOOD — Riding Costume from Egypt. Origin and Appearance. (Studies in Textile and Costume History 3). Brill Academic Publishers, Leiden, 2004.



Download article