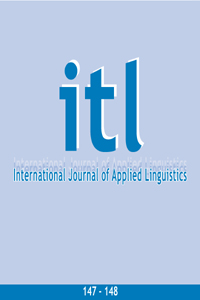 Document Details :

Title: Foreign Language Teachers and Intercultural Competence Teaching
Subtitle: Are They in Favour or Against It? Results from an International Investigation
Author(s): SERCU, Lies
Journal: ITL - International Journal of Applied Linguistics
Volume: 151 Date: 2006
Pages: 15-32
DOI: 10.2143/ITL.151.0.2015220

Abstract :
Foreign language curricula now frequently require foreign language teachers to integrate intercultural competence teaching in foreign language education. This study's objective was to investigate whether and to what extent foreign language teachers support this new objective. To that aim, an international research design was developed, involving teachers in Belgium, Bulgaria, Greece, Mexico, Poland, Spain and Sweden.
Our findings suggest that the larger part of the teachers who participated in our study are clearly willing to teach intercultural communicative competence (icc) in their classrooms, but that this overall positive disposition is conditioned by a number of convictions regarding the best way to teach ICC. In addition, we found that, despite difference in national teaching circumstances, teachers in different countries share a number of these convictions.