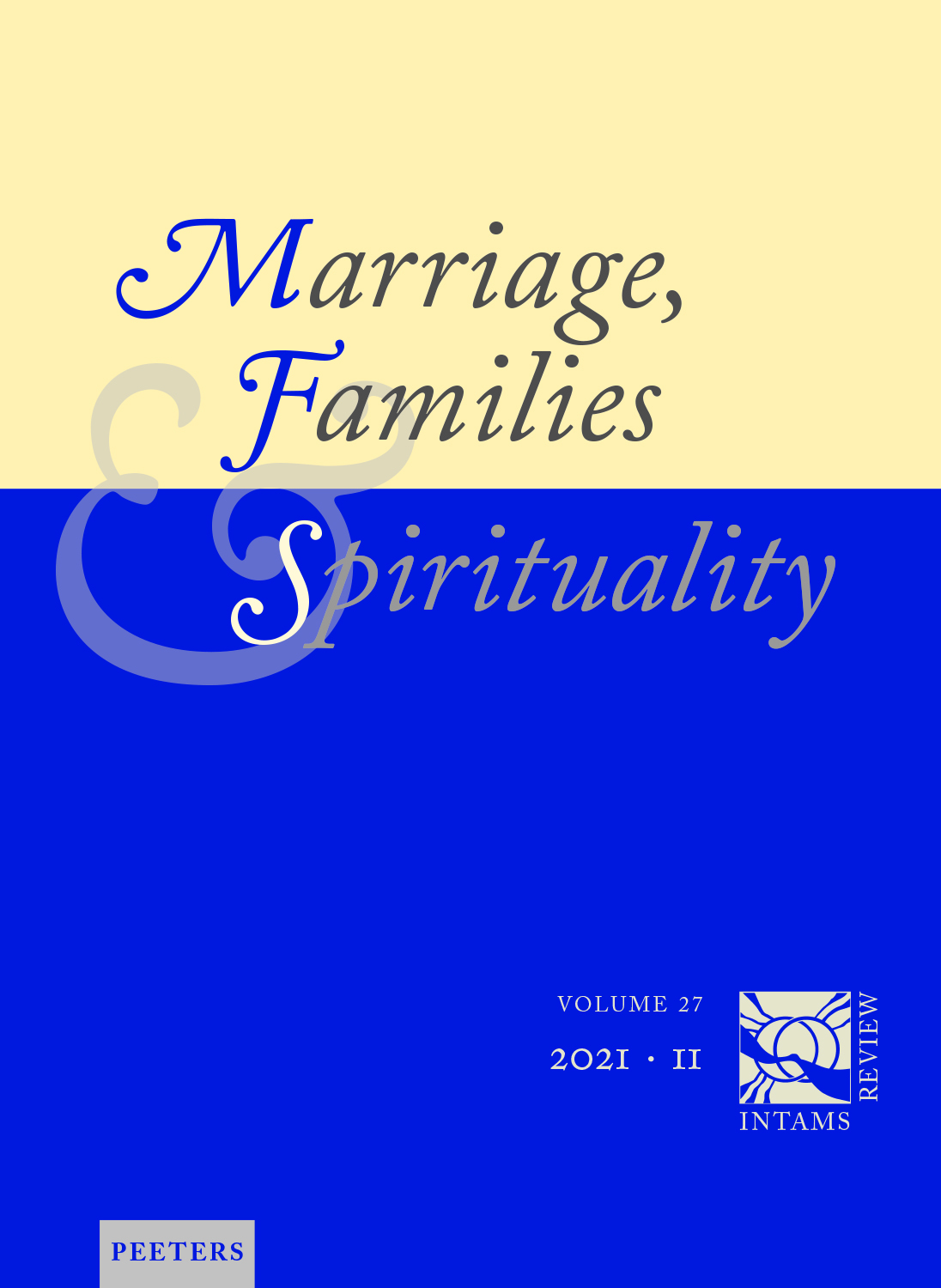 Document Details :

Title: Mystérieuse, dramatique et irrévocable force du 'oui'
Subtitle: La Tempête de neige d'Alexandre Pouchkine
Author(s): SAKHAROVA, Nathalie
Journal: Marriage, Families & Spirituality
Volume: 5 Issue: 1 Date: 1999
Pages: 59-71
DOI: 10.2143/INT.5.1.2014746

Abstract :
The mysterious, dramatic and irreversible force of the nuptial «yes»
A. Pushkin's «The snowstorm», one of the famous little collection of «The Tales of Ivan P. Bielkin», is directly linked to the theme of the sacramentality of marriage in a quite unexpected manner. We see in it the force and the irreversibility peculiar to this sacrament independently of circumstances. The subject of the novel is quite simple. Because of a terrible snowstorm, a young officer and a young girl from a good family who had eloped to marry her fiancé secretly, end up being married at night in a village church purely by mistake. The action takes place in the years 1811-1812 and the invasion of the Napoleonic armies has a big impact on the lives of the heroes. The real fiancé of the young girl – whom she can no longer marry since she is married to somebody else – dies on the field of battle. She cannot think of marrying again: a third party seems to be at her side preventing it – the irrevocable sacramental «yes», the «holy bond of marriage». But when the armies of Napoleon finally withdraw, the two heroes meet in the midst of the victory celebrations and fall in love.
The two of them live separately days of anguish, not daring to admit to this great love, for their moral rectitude does not allow them to forget that they are married in the sight of God, each with an unknown partner. The truth finally emerges and the happy dénouementputs everything to rights. The machinations of fate are undone. Good fortune brings their reward – or rather the final touch to the destiny they had chosen. The author emphasizes the role (very understated in the text) of the little church which the reader first sees through the mist and the flurries of snow (in the epigraph) and then, quite dark, on the night of the storm, when it is a witness to the nuptial «yes». The church appears as the guardian and awakener of the memories in which are rooted the founding texts of our civilisation: it harbours the memory of the Wedding at Cana. Thus the author suggests behind good fortune the hand of the one who makes things good, the Guest at Cana: having seen and loved the constancy of the two heroes, he pushed them towards one another and transformed the bitter water of their lives into a delicious wine.


Download article