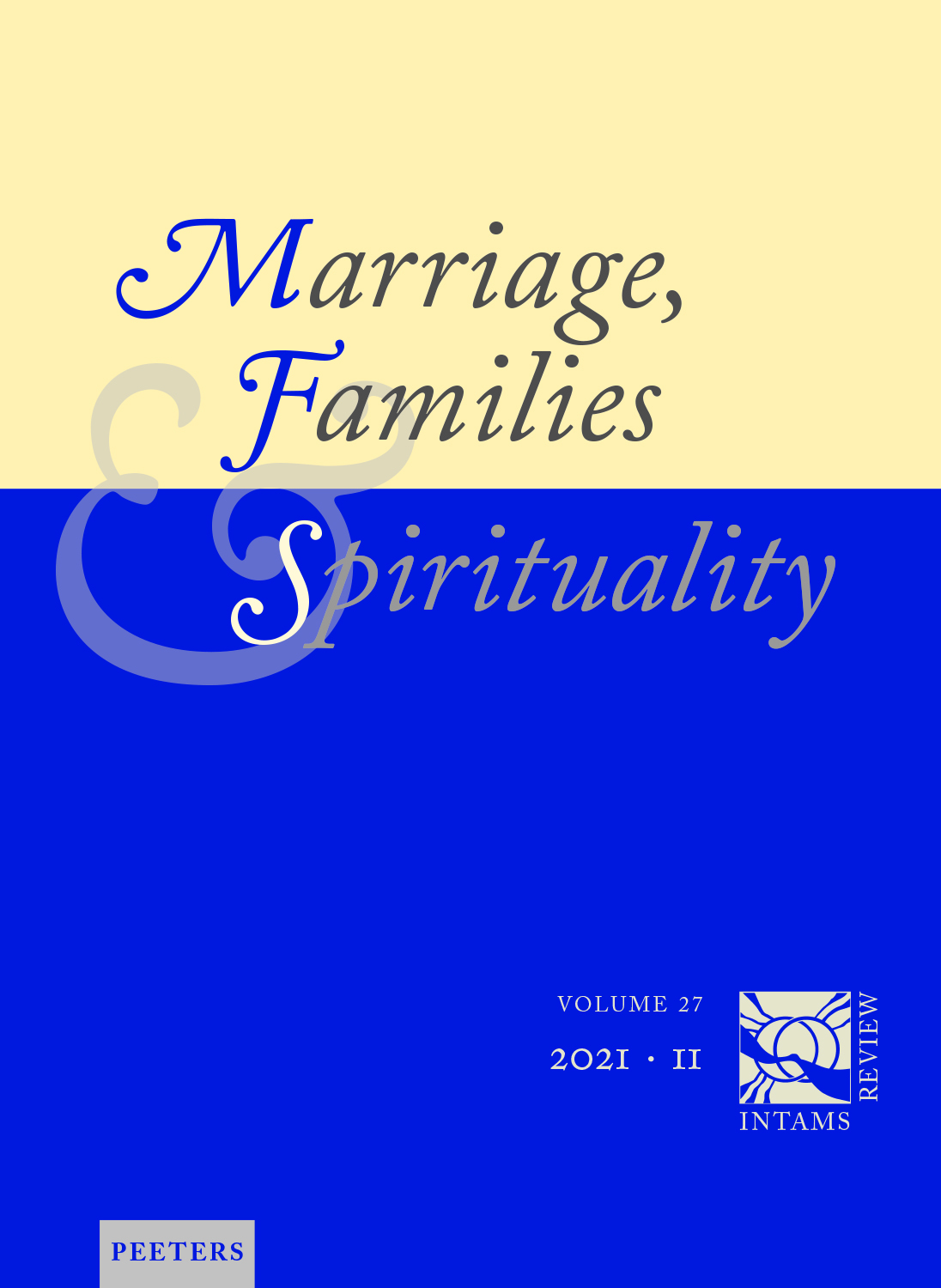 Document Details :

Title: Long-Lasting Marriage, Life Satisfaction, and Spirituality
Author(s): GUTTERIDGE, Robin
Journal: Marriage, Families & Spirituality
Volume: 11 Issue: 1 Date: Spring 2005
Pages: 80-94
DOI: 10.2143/INT.11.1.2014361

Abstract :
This article uses research located within a life course development perspective to explore the concept of marital satisfaction within long-lasting marriage, and the link between intimate marital relationships and spirituality is discussed. The background to the research is described, the research literature summarized, and an overview of the methodology is given. Using information derived from thirty-six biographical interviews and a grounded theory approach, the key concept is identified as marital satisfaction, together with a number of inter-subjectively connected main concepts. (Grounded theory directs the process of information gathering and of interpreting the information through a labeling process, called coding. Meaning is abstracted from the information, through a process of constant refinement and cross-checking of ideas.) The author discusses the construction and maintenance of marital relationships and the factors enabling them to develop over time into a sustaining and durable framework for managing the events of a long life. Through the research, three overlapping and blended developmental phases were identified, each characterized by different relationship priorities and tasks. Over time, couples sought to harmonize their evolving joint and individual identity needs to maintain a positive image of their marriage. Conflict between identity needs, and that arising from stressful life experiences, generated potentially disruptive tensions. As the marriage evolved, a dynamic balance between needs and tensions was managed by a set of adjustment mechanisms. If the challenges confronting each couple throughout their marriage were managed successfully, the couple identity gradually became secure and the relationship gradually moved from investment to resource, freeing up energy for the attainment of life goals. A model forms the basis for a tentative theory evolved from the findings and explains the relationship between the four key components of marital satisfaction: needs, tensions, mechanisms, and phases. The marital relationship formed a significant dimension of each life story. At any one time, marital satisfaction appears to be a literal evaluation of the relationship but also a metaphorical representation of life-course development. The author speculates on the function of spirituality in the evolution of both marital satisfaction and the multiple identities competing for attention within a marital relationship. In particular, where satisfaction, self-identity, or self-esteem is fragile, spirituality may provide stability, which might otherwise be absent. The article concludes with a brief analysis of the challenge and value of research into marriage in the 21st century.


Download article