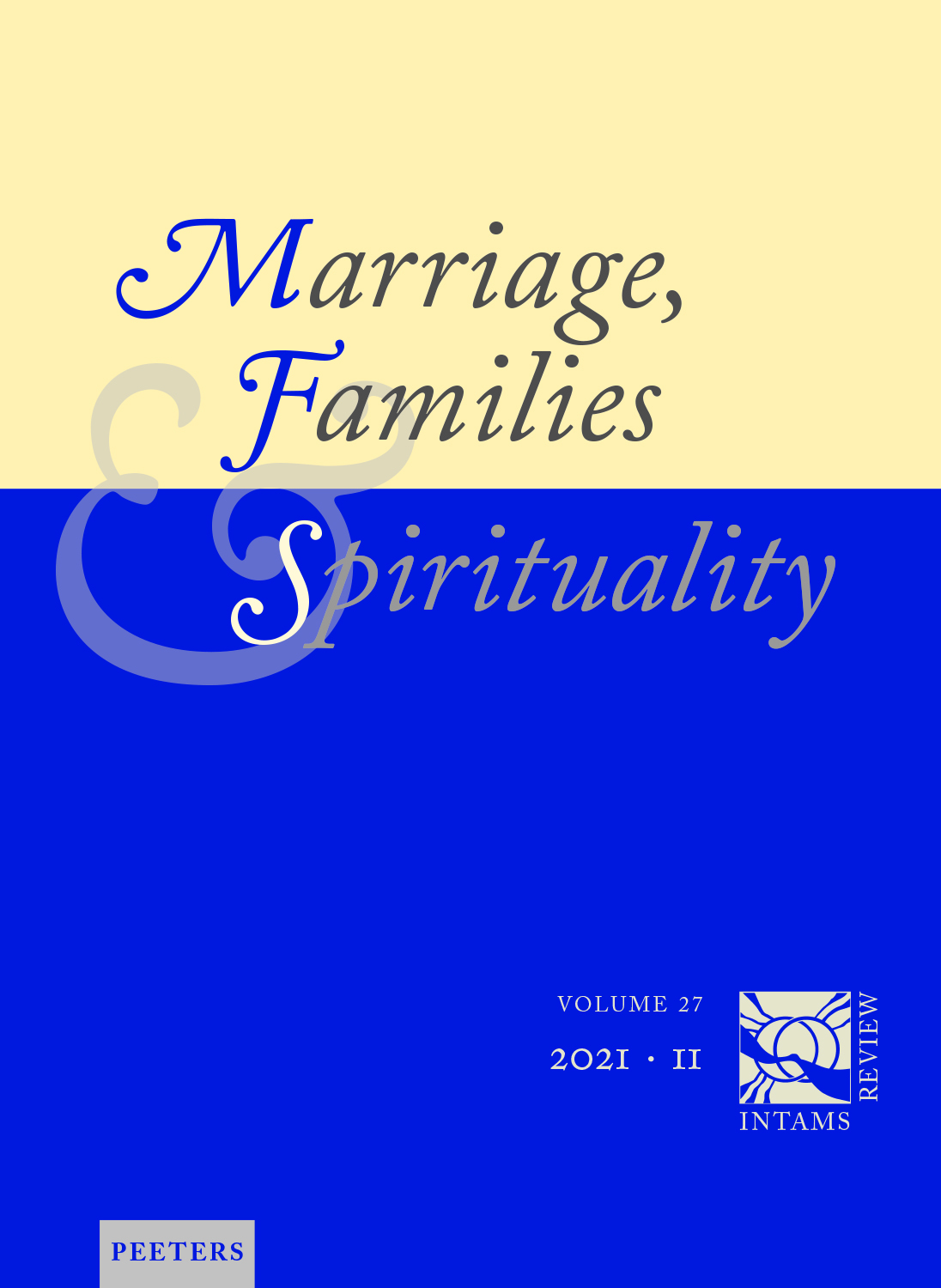 Document Details :

Title: Justice and the Institution of Marriage
Author(s): McCARTHY, David M.
Journal: Marriage, Families & Spirituality
Volume: 11 Issue: 1 Date: Spring 2005
Pages: 54-66
DOI: 10.2143/INT.11.1.2014359

Abstract :
The question dealt with in this article is whether or not marriage in the modern Western world can function as a social institution that promotes justice. Unlike marriage in pre-modern times, which carried a social, economic, and practical weight within a community, marriage in the Western world has become a private bond entered into for as long as the two participants draw benefit from it. As an essentially private relationship, modern marriage thus channels and shapes desires that reflect the isolationism and greed of free-market capitalism, perpetuating the social and economic injustices that are rewarded in a consumer economy. In his assessment, the author utilizes political theorist Carole Pateman's feminist criticisms of the public-private dichotomy in modern society and an analysis of modern intimacy by sociologist Anthony Giddens. The argument is developed that, instead of a commitment to justice or the common good, the private, emotional ties of modern marriage translate into public favoritism. When the constraints of kinship relations are relegated to the private sphere, the "head of household" can operate in the public sphere as a free agent, pursuing individual gain and manipulating relationships that are merely contractual precisely for the benefit of the family unit. The segregation of public and private results in an incentive to promote injustice. Once learned it becomes difficult to leave the skills of self-promotion outside the door, and the same issues of injustice that undermine public life enter into the private sphere. Modern marriage then is governed by private self-interest that is carried out into and against the wider needs of the public sphere. The Christian family, however, is called to be counter-cultural and does not pivot upon economic and social factors that are rooted in private gain. Although it would have to be supported by an alternative social network, such as a Christian community founded upon the forgiveness, reconciliation, and peace characterized by God's justice, Christian marriage can be a communal institution that functions within a wider network of kinship and neighborhood. A transformation and renewal of Christian communities is thus needed for the renewal of marriage. Within a community that is rich in the faithfulness and trust of reciprocal relationships, marriage and the family can be institutions that promote social, economic, and political justice.


Download article