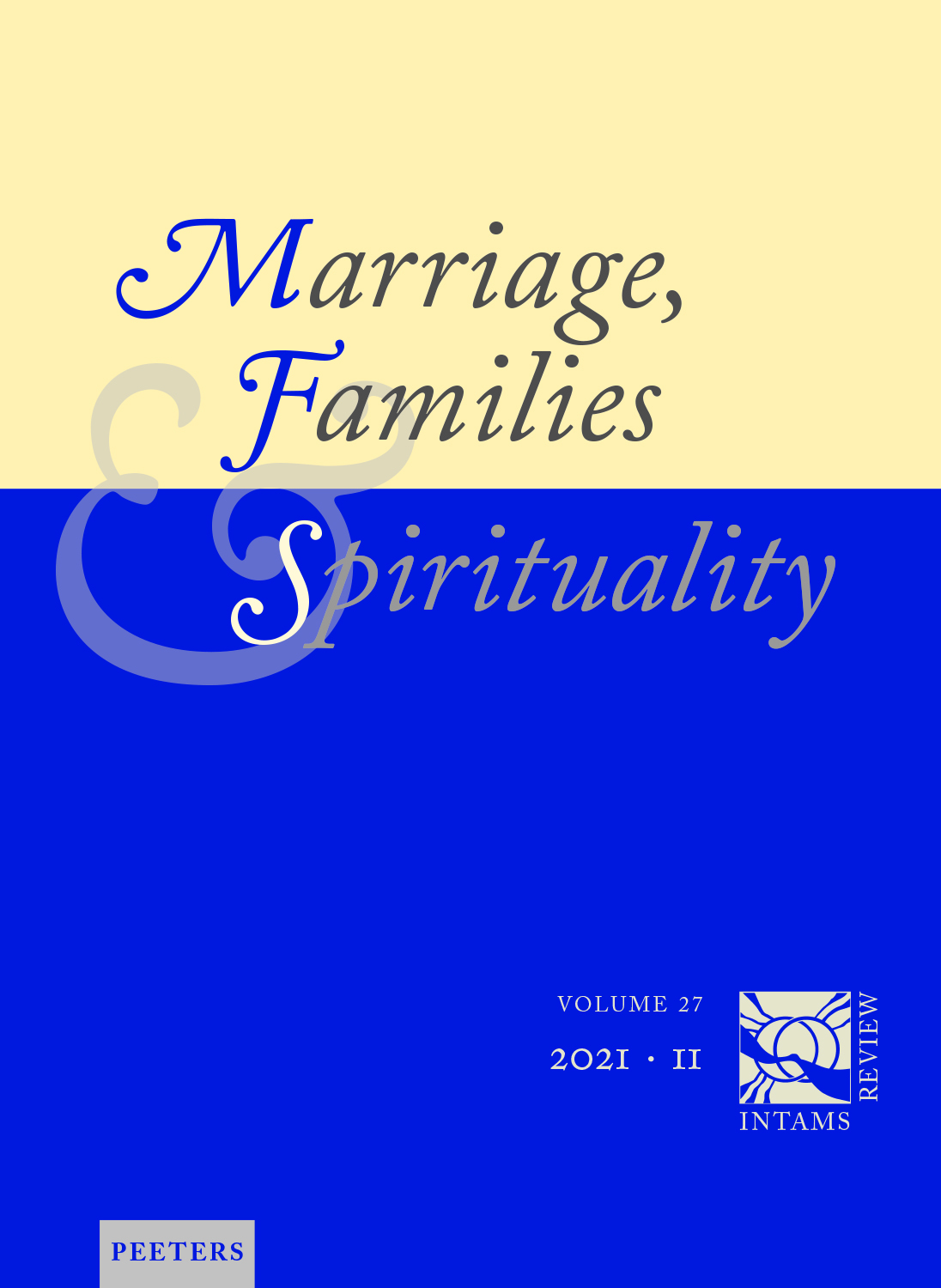 Document Details :

Title: Neue Heraus forderungen an die Ehe- und Familienpastoral in der modernen 'Risikogesellshaft'
Author(s): BOPP, Karl
Journal: Marriage, Families & Spirituality
Volume: 12 Issue: 1 Date: Autumn 2006
Pages: 39-52
DOI: 10.2143/INT.12.1.2013503

Abstract :
New Challenges in the Pastoral Care of Marriage and Family in the Modern "Risk Society"
The current modernization process in western European societies presents new challenges for the traditional pastoral care of marriage and family, which has mostly emphasized the value of life-long partnerships. Using Ulrich Beck's theory of the "risk society", the article illustrates the effect of the progressive individualization in society on marriage and family life and proposes a pastoral response. Social emancipation processes emphasizing freedom and individual development are sweeping away the last remains of the "modern" marriage and family model that characterized the industrial society, and are leading to the birth of a new "temporary" family model based on individual arrangements. Hence, the marital partnership becomes more fragile, which results in higher divorce rates, more births outside of marriage, and a sharp increase of couples living together without being married, and of single-person households. At the same time – and as a result of the same emancipation processes – the ideal of the love relationship between man and woman grows in importance and has become the decisive motive for either entering or leaving a couple relationship. Given this tension between fragile and idealized love, a timely and gospel-oriented marriage and family pastoral practice must be put into place in which the norm of faithful love of the Church's doctrine on marriage is preserved. Such a pastoral practice should embrace three options or dimensions in a gradual sequence: (1) The first one is to put an emphasis on the inner growth of the relationship, where each partner's development of a mature identity is the condition for acquiring a strong and resourceful capacity to love the other. (2) The second option is for raising the awareness of the public and social dimensions of marriage, thus introducing a third "party" providing relief, help and mediation to the couple, and so complementing the partners' love for each other. (3) The third step is to "locate love in the context of believing trust" (P. M. Zulehner). For if a mystagogical pastoral care can make people discover the merciful God as the foundational ground of the perfect love they are longing for, human love relationships can be freed from overstated ideals and thus contribute to more realistic expectations. Supported by their experience of faithful and merciful divine love, married couples can, even in post-modern conditions and despite guilt and failings, dare to be reconciled ever again and thus grow together in faithful love until death parts them.


Download article