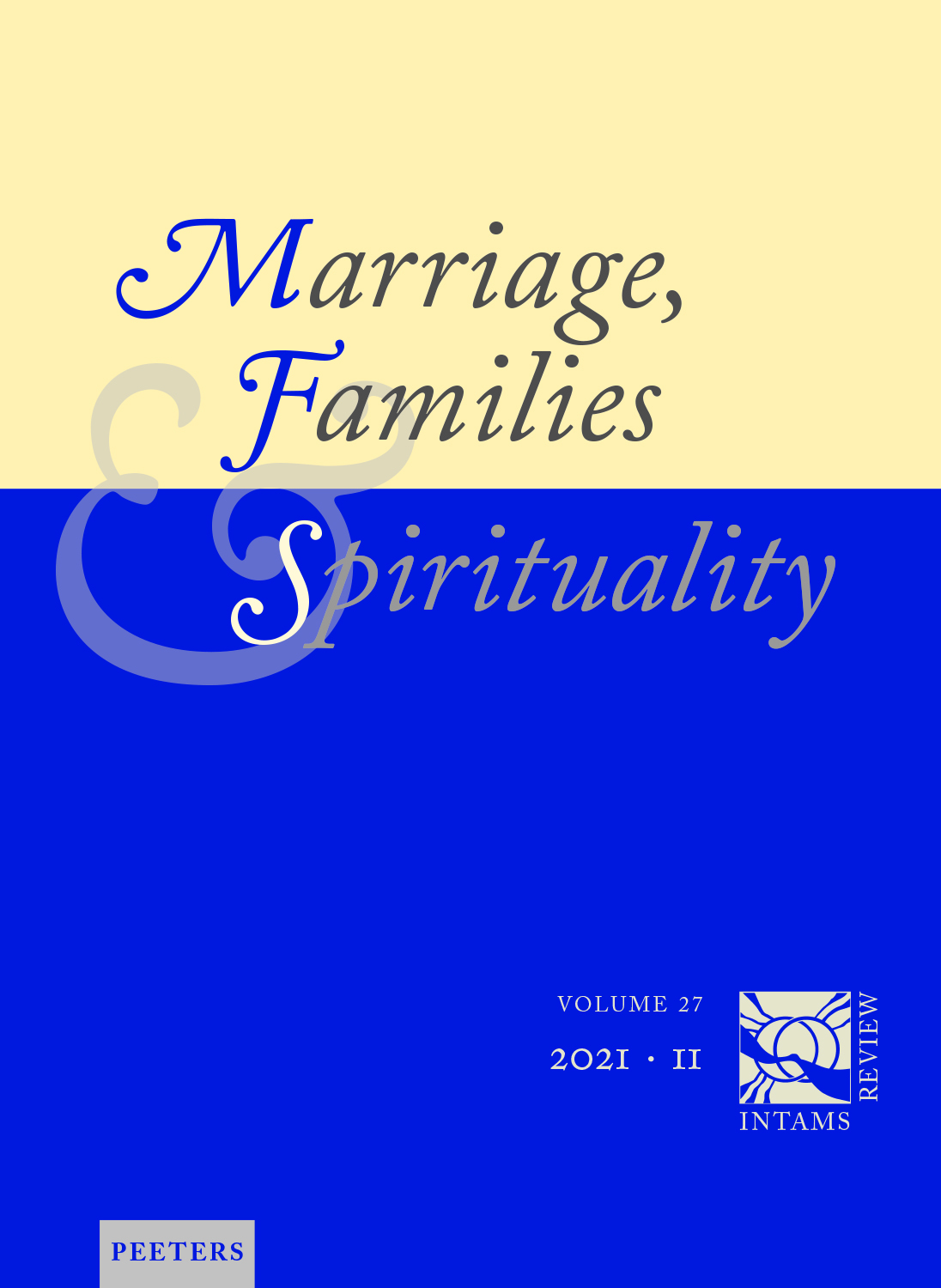 Document Details :

Title: Die evangelischen Räte in der Ehe?
Author(s): SPLETT, Jörg
Journal: Marriage, Families & Spirituality
Volume: 12 Issue: 1 Date: Autumn 2006
Pages: 16-25
DOI: 10.2143/INT.12.1.2013501

Abstract :
Evangelical Counsels in Marriage?
The consecrated life is a way of bearing an especially explicit witness to Christ, as a profession of eschatological hope vested in Him. No matter how often this way of life today meets with a lack of understanding – even with Catholics – it fully belongs to the Church of Christ. The triplet of poverty, chastity, and obedience was established only in medieval times, but the spirit of the "evangelical counsels" is of vital importance to everyone: only thus can we control the insatiable human thirst for possessions, love, and power, source of all inhuman actions. The article argues that this spirit can be lived in two basic "tonalities": celibacy as primarily being with God toward others and marriage as primarily being with others toward God. Thus marriage can also concretely incarnate the spirit of the counsels as a being-with-God through the partner. The first counsel (poverty) may reveal itself in a plain and simple life style, in the open sharing of income and property and in the care for children, even when they have grown up; the second counsel (chastity) in unremitting thankfulness for each other that never wears out, in doing each other good and in forgiveness; the third counsel (obedience) shows itself in listening to the word of the other (and valuing it highly) regarding both how things are and how they ought to be. I and Thou do not belong simply to each other. Love has three forms (Richard of St. Victor). Each of them shares the other with God. This involves all three counsels and finds new application in relation to children.


Download article