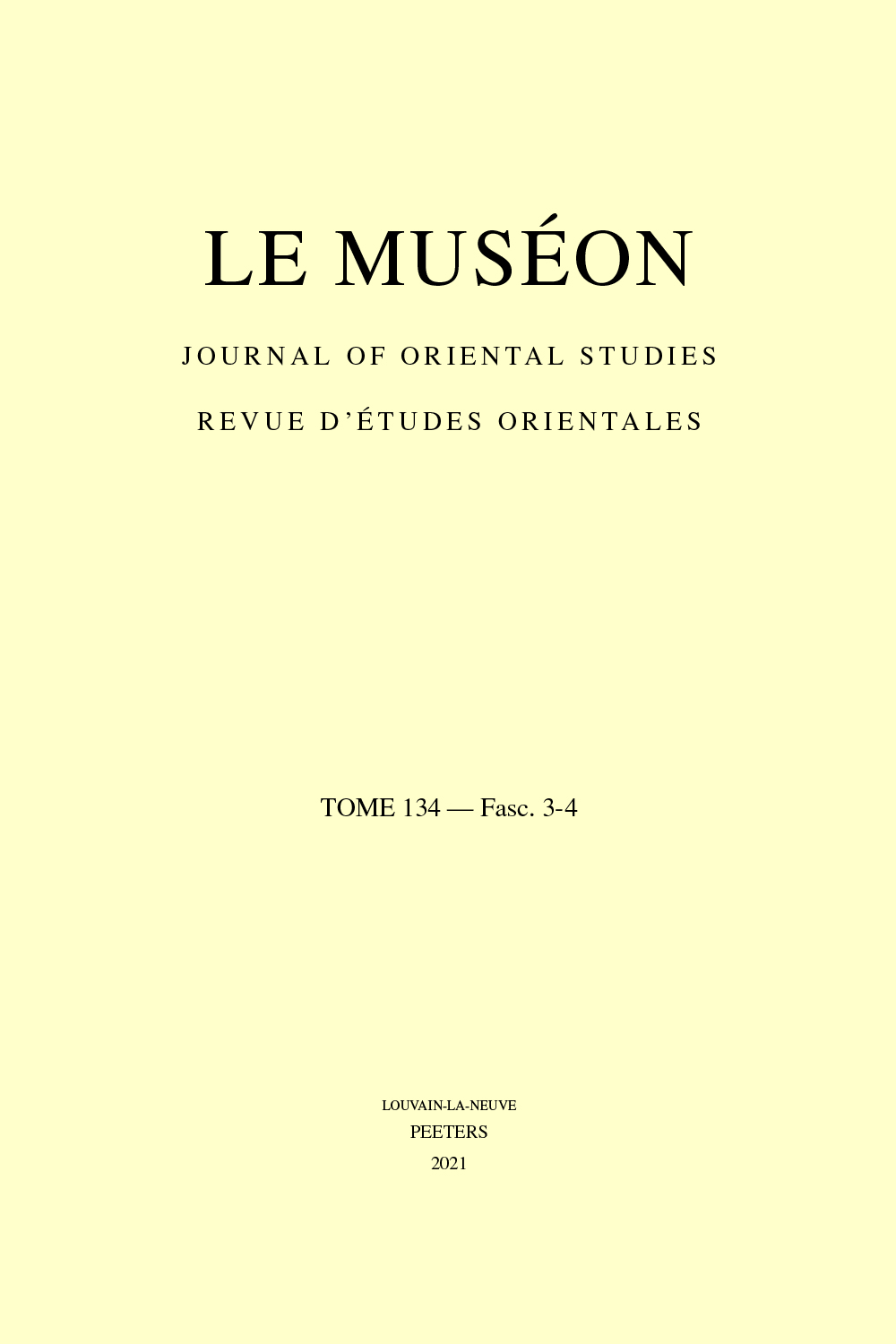 Document Details :

Title: Failure of a Mission?
Subtitle: Photius and the Armenian Church
Author(s): GREENWOOD, T.
Journal: Le Muséon
Volume: 119 Issue: 1-2 Date: 2006
Pages: 123-168
DOI: 10.2143/MUS.119.1.2011771

Abstract :
This study traces the origins, the evolution and the collapse of relations between Photius, patriarch of Constantinople (858-867 and 877-886) and the Armenian Church, using sources in both Greek and Armenian. Many scholars have doubted the authenticity of one letter in particular, from Photius to the Catholicos Zak'aria. This study demonstrates that this letter should be accepted as genuine, in part because it may be linked to compilations by Ephraim of Antioch and Eulogius of Alexandria preserved in the Bibliotheca of Photius. Similar patterns may be seen in another of Photius' letters which survives in Greek and whose authenticity has never been disputed. The extant sources are divided into two groups. The first group charts the course of negotiations leading up to, during and after the Council of Širakawan (862). These evince a determination on behalf of both sides to seek mutual recognition, if not outright union, by refraining from using antagonistic formulae or referring to historic confrontations. Both the disputed letter and a Treatise on the Nativity by John of Nike reveal close knowledge of Armenian ecclesiastical history; the latterwork, in Greek, seems to be revising a passage from the History of Movsēs Xorenac'i, which would make it the earliest independent witness to this text. The second group traces Photius' attempts to restart dialogue with the Armenian Church following his restoration on 26 October 877. In spite of his best efforts —conciliatory letters and diplomatic missions involving despatch of a fragment of the True Cross and remarkable news of the alleged discovery of the miracle-working relics of St Grigor the Illuminator, Hṙip'sime and Gayiane in an imperial palace in Constantinople — his initiatives were rebuffed and the final letters depict a return to the uncompromising assertion of confessional differences. Thus it might seem that Photius failed. Yet the very fact that a later Catholicos, Maštoc', acknowledged that he had been disciplined by his predecessor for 'removing the difference between us and the Chalcedonians', along with the fractious debates within the Armenian Church over the next two centuries over the status of Chalcedon, suggest that Photius did much to re-establish or promote a Chalcedonian faction within Armenia. Since it is Photius who is accused of inventing an Armenian royal ancestry for Basil I, it seems that he had access to, or personal knowledge of, Armenian traditions and that these claims resonated with many members of the elite, who were themselves of Armenian descent.


Download article