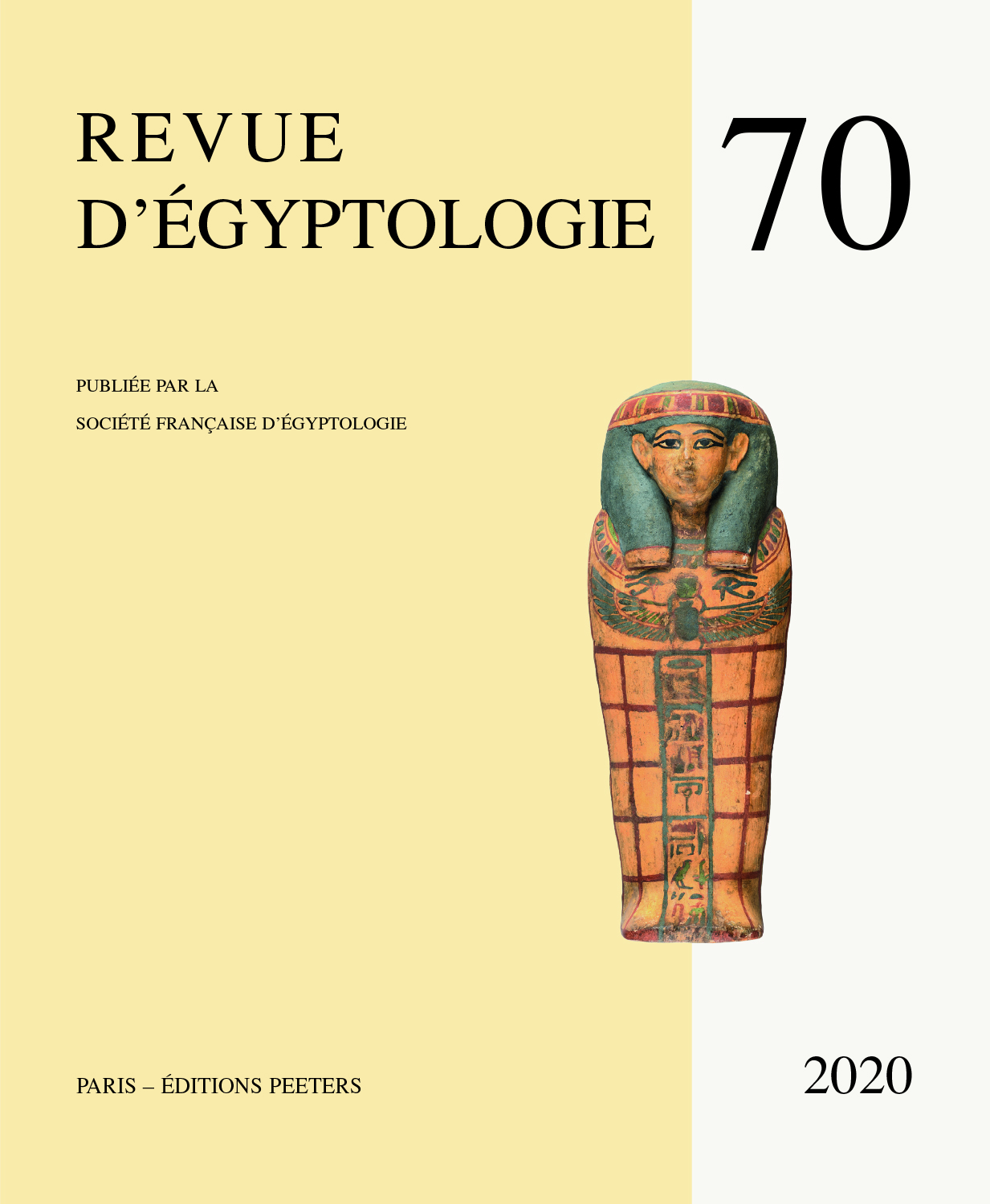 Document Details :

Title: Un texte historique de Ramsès III à El-Kâb (et autres textes ramessides)
Author(s): GRANDET, Pierre
Journal: Revue d'Égyptologie
Volume: 41 Date: 1990
Pages: 95-99
DOI: 10.2143/RE.41.0.2011314

Abstract :
Publication of three Ramesside texts, engraved on a block reused in the foundations of the great temple of Nekhbet at El-Kâb (exterior eastern face of the southernmost of the rooms flanking the great court on its east side, second row from top):
- A new text relating to the inventory of all temples of Upper Egypt, under Ramses III, by the ḥry-s3wtyw-sšw ('chief of the record-keepers of the King') Penpato (to be added to the file KRI V, 232,1sq.; 233,1-234,3; 245,14sq.; 293,7-10; 349,8-16).
- New publication of a text by vizier Neferrenpet proclaiming in Upper Egypt the 10th or 11th jubilee of Ramesses II (cf. KRI II, 397,5-6).
- A text (unpublished) commemorating the sending in Upper Egypt by Sethi I of his vizier Nebamon (occasion unknown).
On a nearby block, the cartouche of Ramesses VI Amenḥerkhepshef II.


Download article