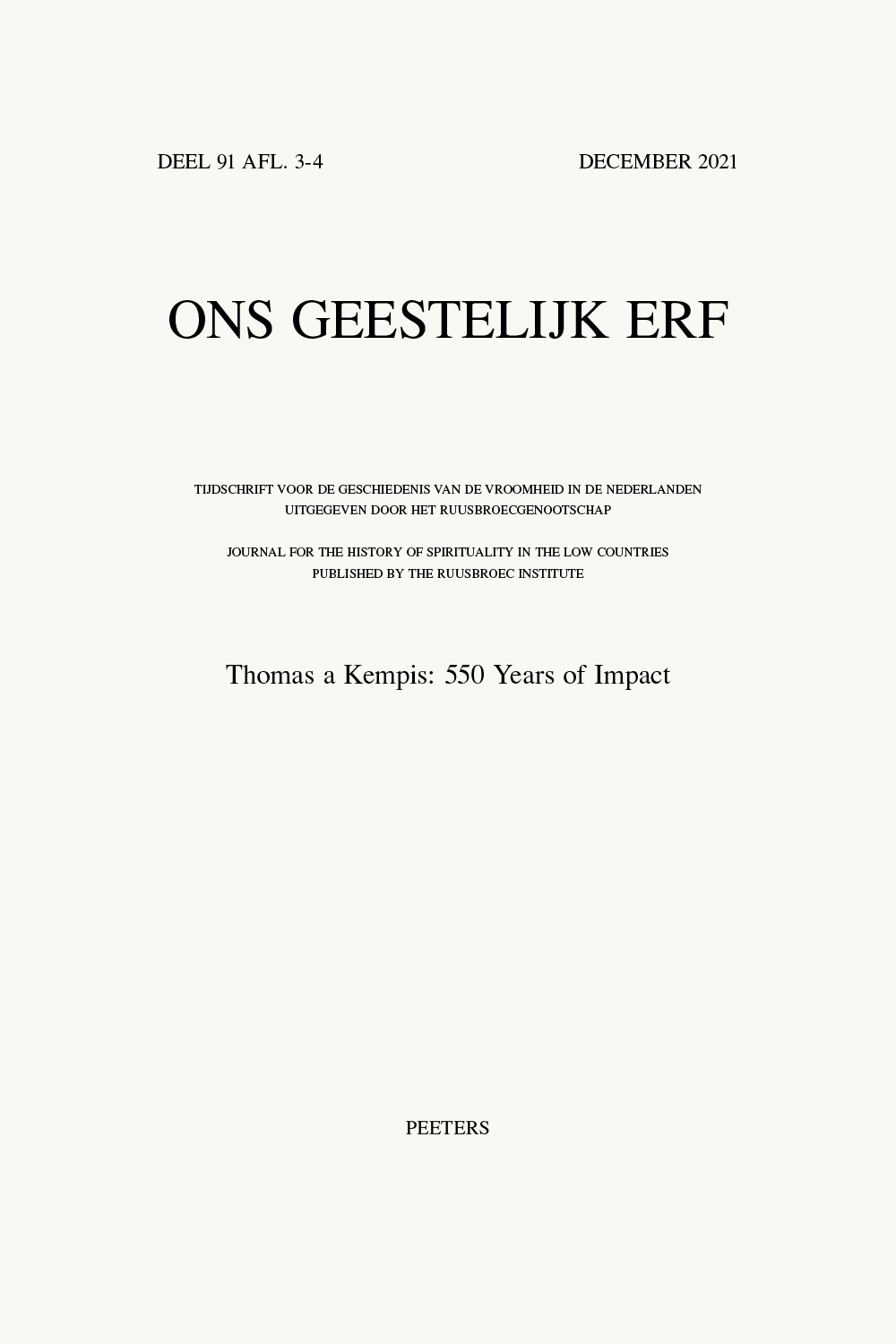 Document Details :

Title: De wil op God afstemmen
Subtitle: De Decaloog van Marquard van Lindau in een gemeenschap van moderne devoten
Author(s): VAN DIJK, Mathilde
Journal: Ons Geestelijk Erf
Volume: 78 Issue: 1 Date: Maart 2004
Pages: 81-96
DOI: 10.2143/OGE.78.1.2005683

Abstract :
From the fourteenth century, the Dutch and the German language areas were the scenes of a revolution. There was a virtual explosion of texts in the vernacular, both original works and translations. The intended audience consisted of layfolk, inside and outside religious communities.
This paper discusses a Middle Dutch copy of a most popular text on both sides of the present day border: the Decalogue by the Southern German Franciscan Marquard of Lindau. It survived from the Brandeshouse, a community of Sisters of the Common Life at Deventer. Originally, the Decalogue had been written in German. It is typical of the kind of literature that was created for lay use, along the lines that had been recommendend by Gerard Zerbolt of Zutphen in his treatises Super Modo Vivendi and De teutonicalibus libris. Originally, the Decalogue was probably intended for an audience of either Clarisses or Franciscan Tertiaries. The Decalogue is relatively simple and primarily aimed at a change of behavior. The primary messages are about sin and how to recognize and avoid it. First and foremost, sin is a matter of the interior: sinful behavior is rooted in a misdirected will. The remedy is to align the soul to God and to harmonize with His will.


Download article