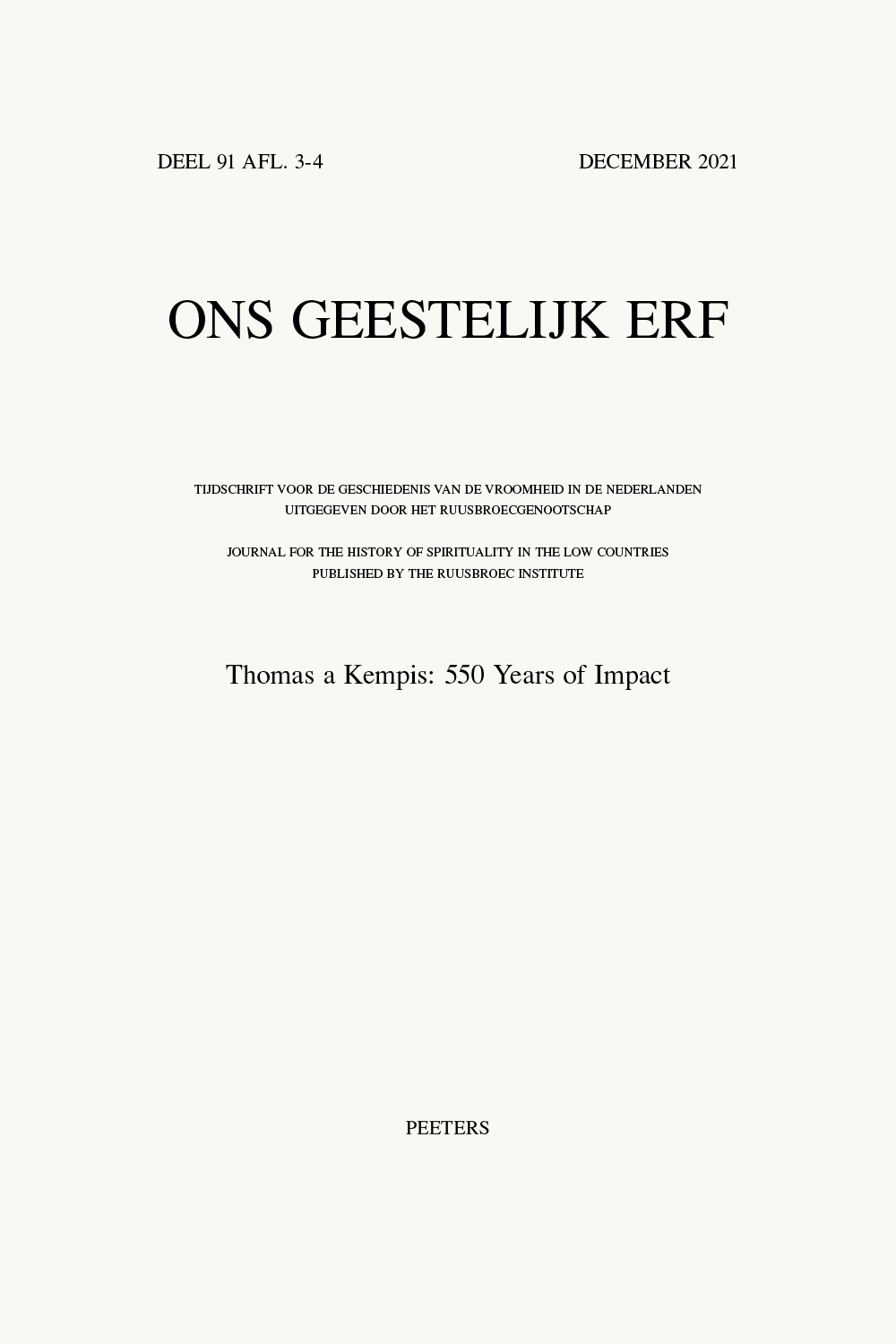 Document Details :

Title: Een vrome vrouw als rolmodel voor geestelijken
Subtitle: Christina de wonderbare van Sint-Truiden
Author(s): FOLKERTS, Suzan
Journal: Ons Geestelijk Erf
Volume: 78 Issue: 1 Date: Maart 2004
Pages: 5-22
DOI: 10.2143/OGE.78.1.2005679

Abstract :
This article deals with the Vita Christinae Mirabilis of Thomas of Cantimpré. Christina Mirabilis (or 'the Astonishing') was one of the religious women of the thirteenth-century Low Countries of whom saints' lives were written. These saints' lives contained various common topoi, but Thomas of Cantimpré has left out of the vita of Christina one important topos. Whereas almost all other religious women were associated with bridal mysticism, Christina nowhere was presented as a bride of Christ who passively underwent the mystical union with her Groom. Instead, Thomas underlines the more active aspects of Christina's piety. She acted as a motherly religious authority: she heard the general confession of the count of Loz (who called her his mother) and admonished sinners to do penance. She served as a role model for clergymen, who could learn from her how to behave as a good religious leader. Also, she was an imitator of Christ by means of suffering for the souls of sinners in purgatory. Christina's behaviour was similar to that of the cistercian lay brother Arnulf of Villers, who tortured himself for the sake of his fellow human beings as well. Vitae of religious women like Christina should be compared to vitae of male counterparts more often than has been done so far.
The Vita Christinae Mirabiliswas translated in Middle Dutch twice, but both translations have not been studied profoundly so far.


Download article