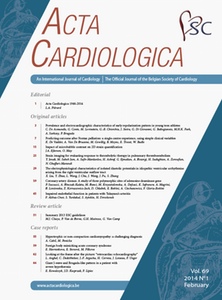 Document Details :

Title: Acute myocardial infarction and sudden coronary death in young men
Author(s): UUSKÜLA, Maido
Journal: Acta Cardiologica
Volume: 57 Issue: 5 Date: October 2002
Pages: 353-356
DOI: 10.2143/AC.57.5.2005452

Abstract :
Ischaemic heart disease (IHD) is the leading cause of nonviolent death in most industrialized countries, Estonia being no exception. Relying on the statistical data it can be said that mortality from IHD in Estonian men, aged 45-74 was one of the highest in Europe in 1990-1992. According to the data of the Estonian Medical Statistics Bureau mortality from circulatory diseases in 1992-1996 was three times as high as mortality from injury and poisoning or from malignant neoplasm. While in all Western countries the cardiovascular mortality rates declined substantially between 1986 and 1998, in Eastern Europe they increased during the same period with a maximum in 1994.