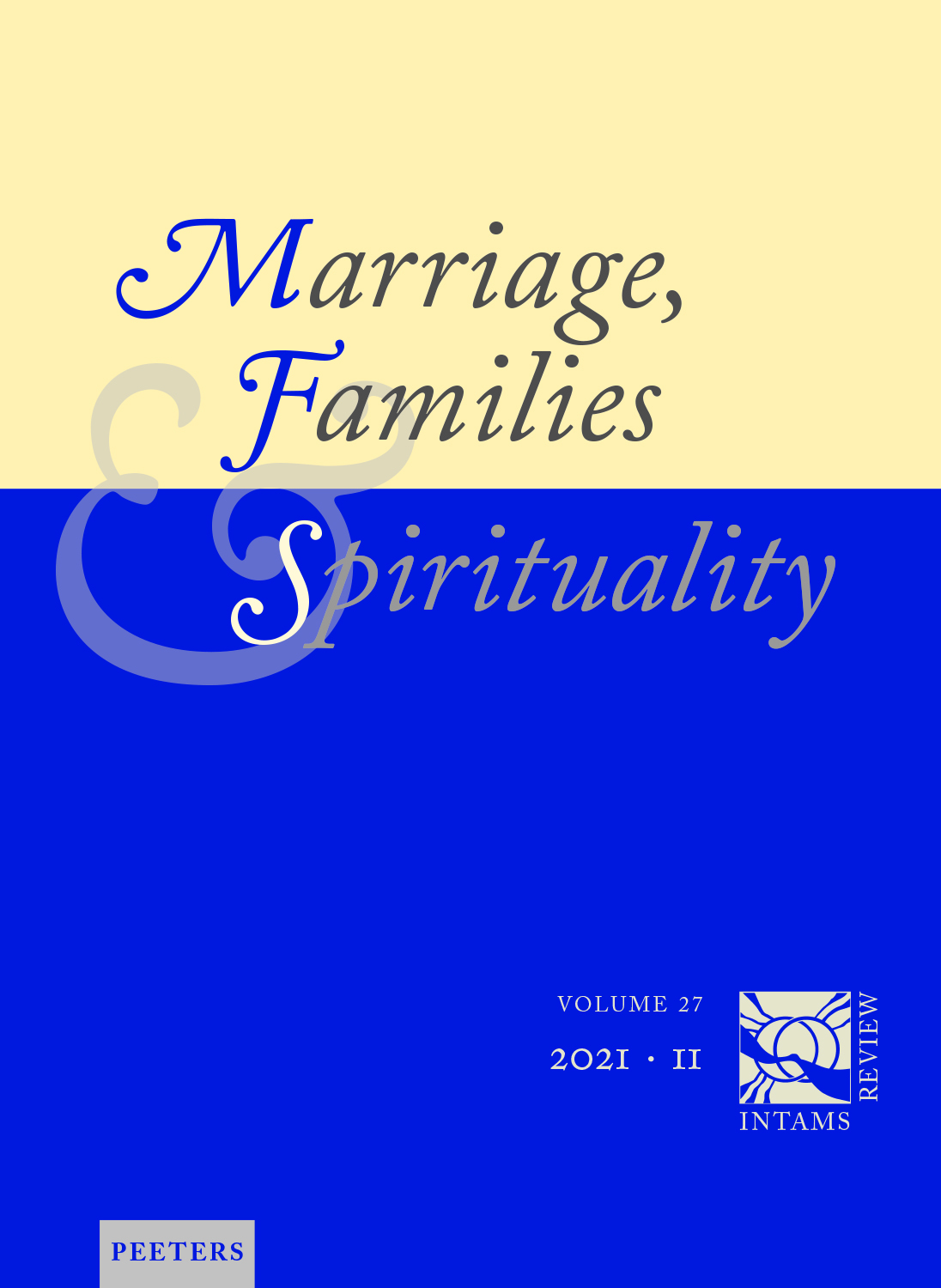 Document Details :

Title: Discovering the Extraordinary in the Ordinary
Subtitle: Towards a Christian Marital Spirituality
Author(s): ORSUTO, Donna
Journal: Marriage, Families & Spirituality
Volume: 7 Issue: 1 Date: 2001
Pages: 3-12
DOI: 10.2143/INT.7.1.2004528

Abstract :
This article offers some insights into Christian marital spirituality. After clarifying what is meant by the key terms, it explores how the marital relationship is itself a vehicle of growth in holiness. It suggests that a marital spirituality should be developed in the context of a more global framework that goes beyond merely focussing on certain prohibitions in the area of sexuality. A dynamic understanding of the sacrament of marriage leads one to conclude that marriage partners become "sacraments" to one another – visible signs of God's grace, day by day, in the ordinary ebb and flow of life. This approach to marriage helps couples to see that they are called to holiness, but that they live out this vocation, not by trying to live a watered down monastic spirituality. Rather, it is in and through their relationships with one another that they can discover God's grace at work in extraordinary ways in their ordinary lives.
The article also suggests some practical elements that might help a couple to have a more global approach to marriage. Insights from psychology and sociology show that a good marriage does not simply happen. It takes a commitment on the part of both partners to work at the relationship. Similarly, a good Christian marriage does not just happen. It helps to have certain structures in place that help facilitate an openness to the evangelical life. It is for each couple to decide what structures will work for them, and certainly these structures must be flexible taking into account the vicissitudes of marriage and family life today. Nevertheless, this article does suggest some ways to think creatively about structures. These include, cultivating a sense of Sabbath and delving into the implications of baptism and Eucharist for daily life. The article ends with a practical exercise based on Ignatius of Loyola's "consciousness examen".


Download article