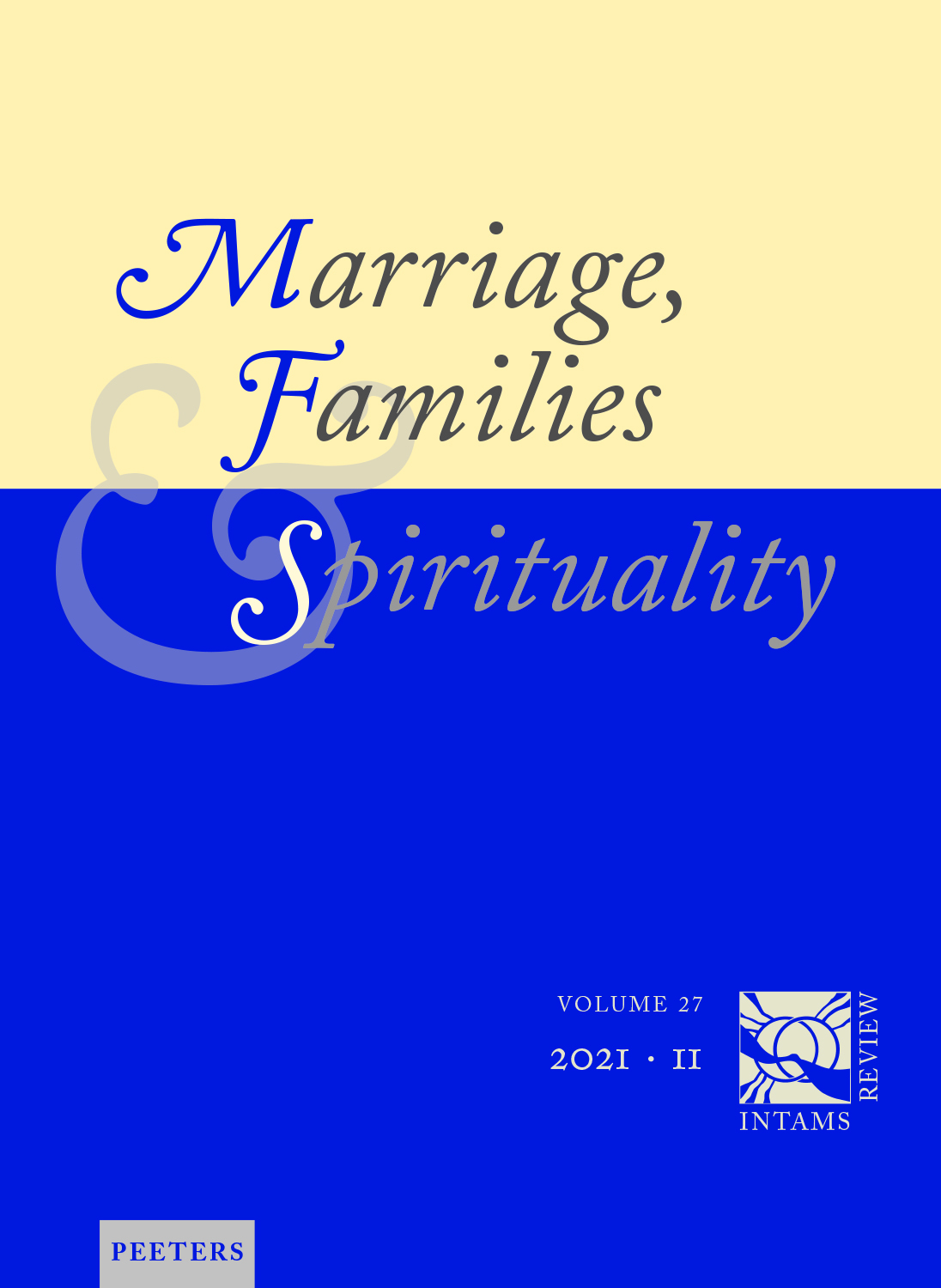 Document Details :

Title: Towards a Theology of Christian Family
Author(s): LAWLER, Michael G.
Journal: Marriage, Families & Spirituality
Volume: 8 Issue: 1 Date: Spring 2002
Pages: 55-73
DOI: 10.2143/INT.8.1.2004496

Abstract :
The article proposes a correlation between American culture and a Christian theology of marriage. It addresses the issue in four theses: (1) there is a crisis of the American family today; (2) the Old and New Testaments do not offer a vision of family that is directly helpful in resolving the crisis; (3) the Christian character of marriage comes from following Jesus confessed as the Christ; and (4) the Christian family has an important contribution to make in the current crisis of family. The first part sets out the sociological evidence that the US family is in crisis. An elevated divorce rate has negative effects on both parents and children. There is an increasing majority of single mother households, with a resulting feminization and childrinization of poverty. Children in single parent households are shown to be more likely to develop serious social and behavioral problems. For an answer to this problem, Christians naturally turn to the Bible. The second part of the article sets out the biblical understanding of the family. The author shows that, while the Bible often refers to families, the situation to which it refers is far removed from today's reality. The difference in historical and cultural contexts makes it impossible to derive simple, straightforward teachings about the family from the Bible. This does not mean that there is not a specifically Christian way of being family. Part three sets forth the argument that the Christian distinctiveness is manifest in families through their taking up of the love manifested in Jesus. This love is agape, willing and active love, self-giving love, courageous love, forgiving love, persevering and steadfast love. By showing this love towards one another, the new covenant inaugurated by Jesus finds its realization in the Christian family. The fourth and final part of the article shows how through this sort of Christian living, Christian families can manifest the importance of family within American society. Christian spouses, to be truly Christian spouses, must enliven and nurture, not only their own marital communion, not only their own family, but also the human society in which they live and which they will leave to their children and their children's children. In this way, their love will be fruitful in the fullest sense: fruitful in their children and fruitful in society. When families live this communion of love, they become the Church in miniature.


Download article