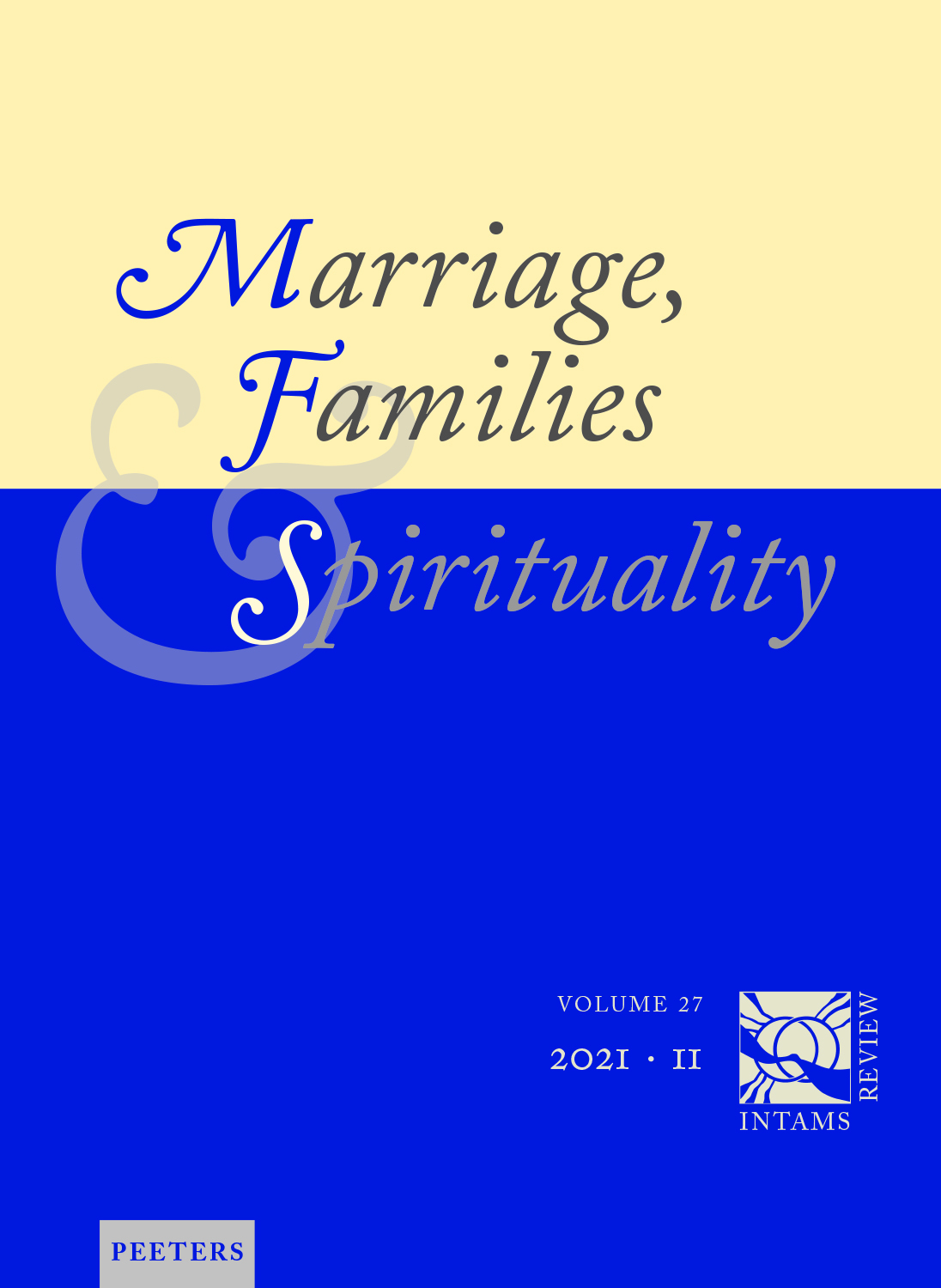 Document Details :

Title: Making Love
Subtitle: The First Rule of Marriage
Author(s): WILSON, Kenneth
Journal: Marriage, Families & Spirituality
Volume: 8 Issue: 1 Date: Spring 2002
Pages: 33-43
DOI: 10.2143/INT.8.1.2004494

Abstract :
The article offers an interpretation of the Christian insight into and feeling for God's relationship with the world we properly call a creation. Secondly, it explores the implications of this theology for our understanding of marriage. Thirdly, it points to the opportunities, sometimes painful, which fall to those who bring different Christian traditions to their marriage. God is passionately in love with the world; indeed the Church believes that God commits God's very self in Christ to make the world flourish, and nourishes it through the Holy Spirit. God's commitment is wholly unconditional. God does this through loving conversation, drawing us to God's self by exciting interest, pointing to the world's beauty, and sharing its painful growth towards truth, justice, peace, and love. God does not threaten us with impersonal power, but always strives to "make" love, – to bring love alive by sharing God's self with us. In the sacrament of marriage, it is the couple who are the ministers and who declare their intention to make a success of their relationship: the priest is the witness who celebrates God's always present desire to work with them to "make love" in the world. Making love may lead to children and a family, but Christian marriage includes hospitality, care for the natural world, and attention to the real possibility that given God's presence, we can "make love" where apparently no love is. Christian marriage is hard work. This may be especially experienced to be so when the couple are of different Christian traditions. Yet, the demanding love that the couple have, the one for the other, is a sharing in God's redemptive creativity. The love shared between spouses of different traditions may thus contribute to fostering the common faith between the traditions and ultimately heal the divisions that separate them. The couple's love becomes redemptive of the ecclesial division.


Download article