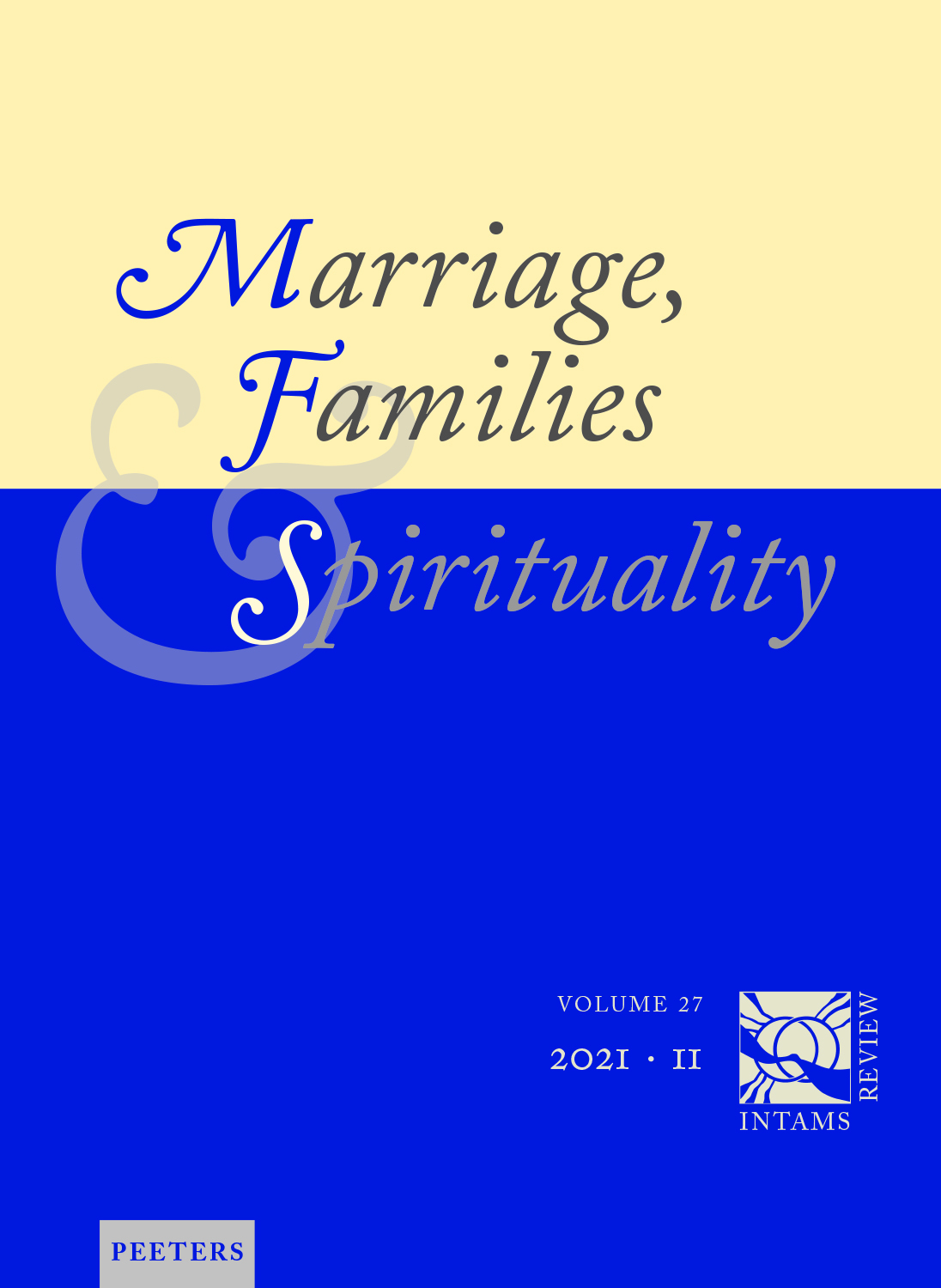 Document Details :

Title: Il tempo del findanzamento
Subtitle: Una 'sacramentalità in germe'
Author(s): ROCHETTA, Carlo
Journal: Marriage, Families & Spirituality
Volume: 8 Issue: 1 Date: Spring 2002
Pages: 21-32
DOI: 10.2143/INT.8.1.2004493

Abstract :

The Time of Engagement: A "Budding Sacramentality"

>Our culture seems to have forgotten the relevance of the time of preparation for marriage, reducing the time of engagement to merely a time of waiting, without a growing together in knowledge of the other, in learning how to dialogue with the other, and in responsibility for what loving another and committing oneself to another really means. The article sketches some dimensions of a theology of engagement. First of all, Christian engagement should be understood as fundamentally related to baptism. Because of baptism, the two are already in a living relationship with Christ and the Church; they come to know one another from within the Body of Christ in which they already find themselves. The time of engagement is a time of invoking the Holy Spirit to work within the two of them, bringing them closer to God and to each other, making them more disposed to the Spirit so that they are ready to respond to the gifts of the Spirit in their marriage. Secondly, the time of preparation for marriage should be seen as crucial for the proper reception of the sacrament. The more the spouses have cultivated in themselves the virtues necessary for marriage, the more effectively the sacramental grace can operate. The couple should be led to see that their love for each other participates in God's love for them and is made possible because of this divine love. The couple should be led to see that the human body has a certain orientation towards the other, realized fully in Christ's giving of himself fully on the cross. The time before marriage is a time of learning how one's body is a gift to and a welcoming of the other in this "spousality" (sponsalità) of the body. The dialogue that the couple learns, a dialogue that embraces all aspects of their relationship, is a preparation for the promises that they will make to one another in marriage, promises that are only possible when the dialogue of the two becomes a patient listening to the Word of God, such that the promises are made not only in Christ and the Church but also by means of Christ and the Church. Thirdly and finally, the time of preparation for marriage can become a time of grace for the parish as the community finds itself called to manifest to the couple the same self-giving love required in marriage.


Download article