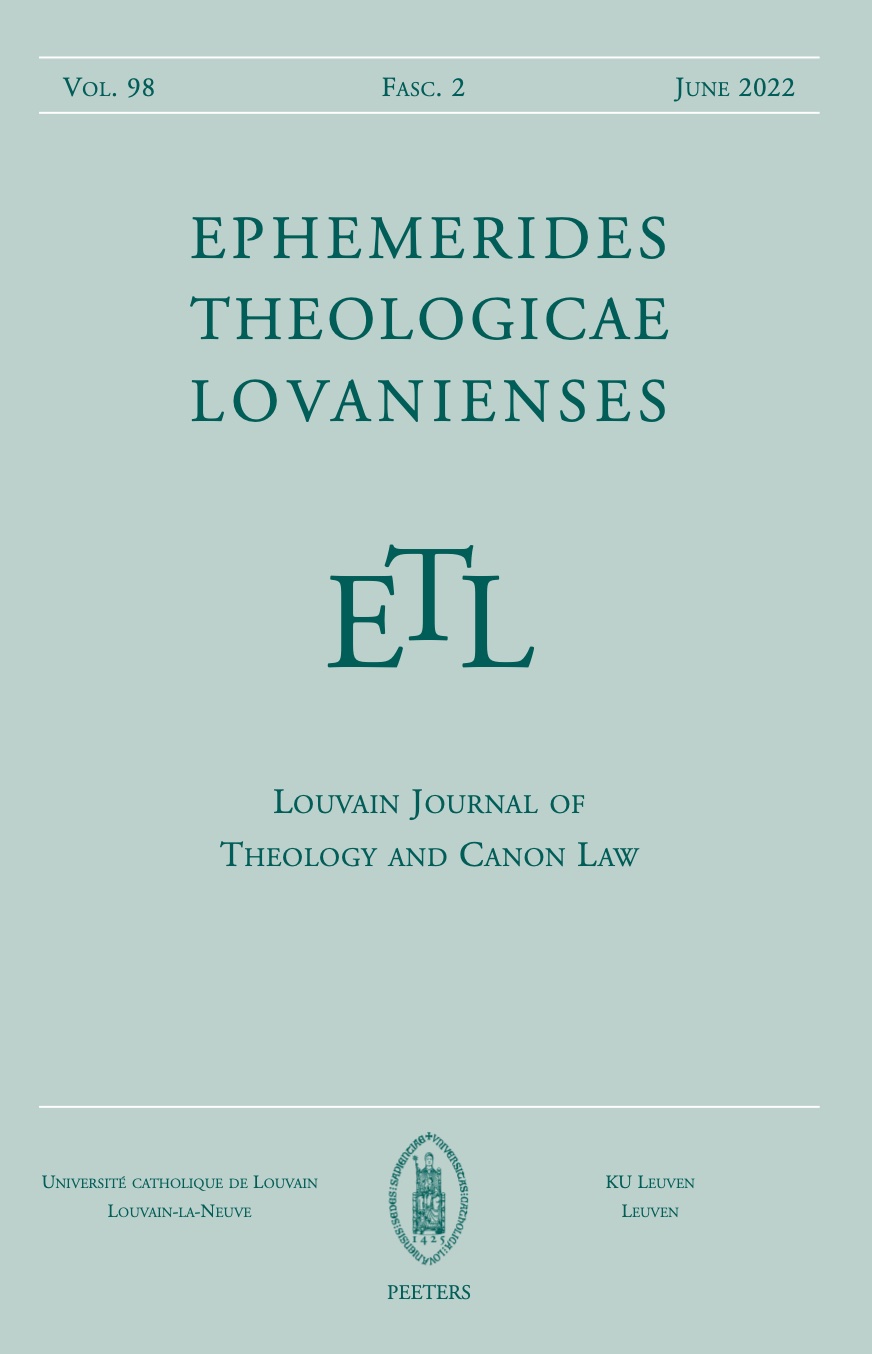 Document Details :

Title: Three Early Christian Views on Ritual Purity
Subtitle: A Historical Note Contributing to an Understanding of Paul's Position
Author(s): POIRIER, John C.
Journal: Ephemerides Theologicae Lovanienses
Volume: 81 Issue: 4 Date: December 2005
Pages: 424-434
DOI: 10.2143/ETL.81.4.2004483

Abstract :
There are three distinct approaches to ritual purity within early Christian texts: (1) purity laws are binding because the Mosaic law retains their authority for Christians, (2) they are binding as a purely religious reflex (regardless of one's position on the Mosaic law), and (3) they are not binding on Christians at all. Scholars today too often pass over the second position in silence, as though any positive concern for ritual purity counts as evidence for a judaizing influence. Despite objections recently voiced by Hyam Maccoby, the second position provides the best interpretation of the Apostle Paul's approach to ritual purity. His position on the avoidance of sexual relations for the sake of prayer (1 Cor 7,5), as well as what he says about women covering their heads in the company of angels (1 Cor 11,10), is best understood in light of what his Jewish and Greek contemporaries relate about purity in general.


Download article