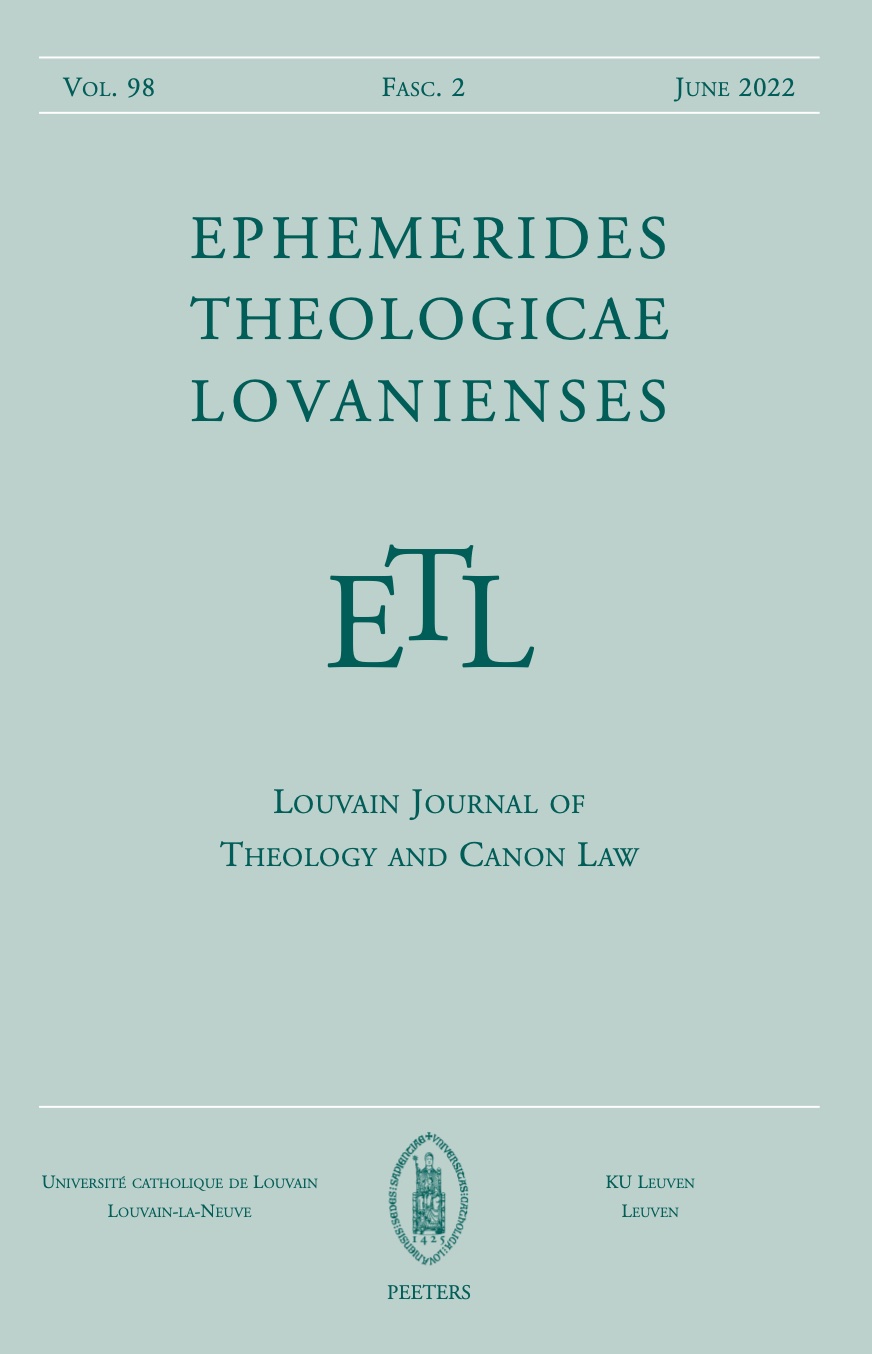 Document Details :

Title: The Text of John 5,7 in the Liège Harmony
Subtitle: Two Studies on the Thesis of Daniel Plooij
Author(s): BAARDA, Tjitze
Journal: Ephemerides Theologicae Lovanienses
Volume: 81 Issue: 4 Date: December 2005
Pages: 491-502
DOI: 10.2143/ETL.81.4.2004480

Abstract :
When in the twenties of last century Daniël Plooij studied a medieval Flemish Gospel harmony he discovered in it many peculiar readings. It became clear to him that the text of the harmony often differed from that of its assumed source, the famous Latin harmony known as the Codex Fuldensis which according to the experts had a Vulgate type of text. Plooij then detected in this Dutch harmony many agreements with readings in the Vetus Latina. Moreover he detected many agreements with the text of the Syriac Gospels, and with readings in Ephraem's commentary on the Diatessaron. As a result Plooij developed the thesis that the medieval Flemish text was dependent on a pre-Fuldensis Latin harmony, which in its turn was a translation of a Syriac harmony, that is, the Diatessaron on which Ephraem had commented. The problem was that Plooij knew Ephraem's commentary only through a Latin translation of an Armenian version of the then lost Syriac text. Since we have now a greater part of that Syriac commentary in a Chester Beatty manuscript, it may be useful to check whether the conclusions which Plooij had drawn from the Latin translation of the Armenian text remain valid. In this short study we limit ourselves to an examination of Plooij's deductions from two readings in John 5,7.


Download article