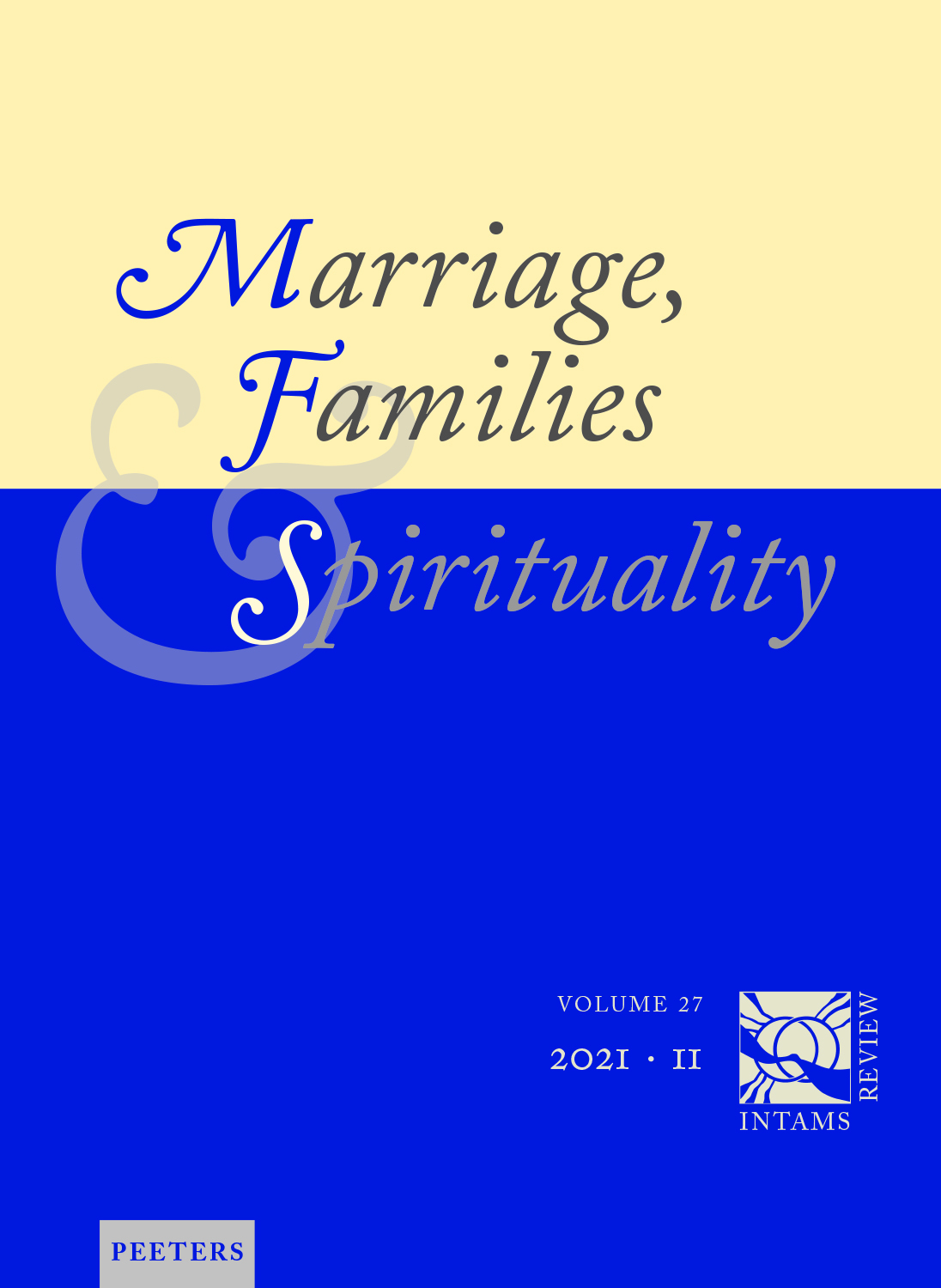 Document Details :

Title: 'Wenn jemand nicht sein Leben gering achtet...'
Subtitle: Christliche Lebensentscheidung in geglücktem Verzicht
Author(s): SCHALLENBERG, Peter
Journal: Marriage, Families & Spirituality
Volume: 8 Issue: 2 Date: Autumn 2002
Pages: 240-249
DOI: 10.2143/INT.8.2.2004439

Abstract :

"If anyone does not hate their own life...": Christian Life Choice in Successful Renunciation

Christian teaching emphasizes that life choices involve renunciation. The choice to marry, understood as a life-long choice, is the giving up of all other possibilities of full intimacy with others for the rest of one's life. The article argues that this presumption of self-denial, rather than limiting enjoyment in life, actually makes a happy life possible. Is Christianity an obstacle in the road on the way to a good and happy life? The 14th chapter of Luke, with its insistence on denial and on the necessity of carrying one's cross if one wishes to follow Jesus, could be understood to mean that full self-realization is at odds with the Christian ideal of following Jesus. This opposition, however, can be lessened if one understands that denial, in its profound significance, is the only means of realizing an ideal, which can only be obtained by denying oneself a number of things in order to reach this ideal. From the Christian point of view, the ideal of a successful life bears a name: God. Eternal communion with him is the foundation of all Christian life choices, whether this be for marriage or for celibacy. This neutralizes the paradox: denial allows a fullness of life. This is because life is only worth living if there exists an ideal for which one can live and die. The death and resurrection of Jesus is exemplary. Jesus' self-abandonment on the cross is accomplished in his resurrection; the progressive self-abandonment of the Christian is borne and made possible by the certitude of participation in the resurrection of Christ. It is in this that all decisions in life, including denial, find their ultimate meaning: one's energies are focused on this end, life is defined as the expectation of God which comes from an eternity already present. It is this that one must keep in mind in order to imagine a wise and forward-thinking life plan. Ethics, as a determination of the goal of human life and the means by which to attain it, requires reflection and foresight. One must continually evaluate one's available energies in order to allow the good to triumph, to conquer evil, and to use them when needed. Reward and denial are indispensable companions for those who turn to God and who want to live in his love. In order to do this one must pay careful attention to oneself and one's neighbors. Finally, one must remain always in relationship with Christ, who on the cross is definitively revealed as God's love.


Download article