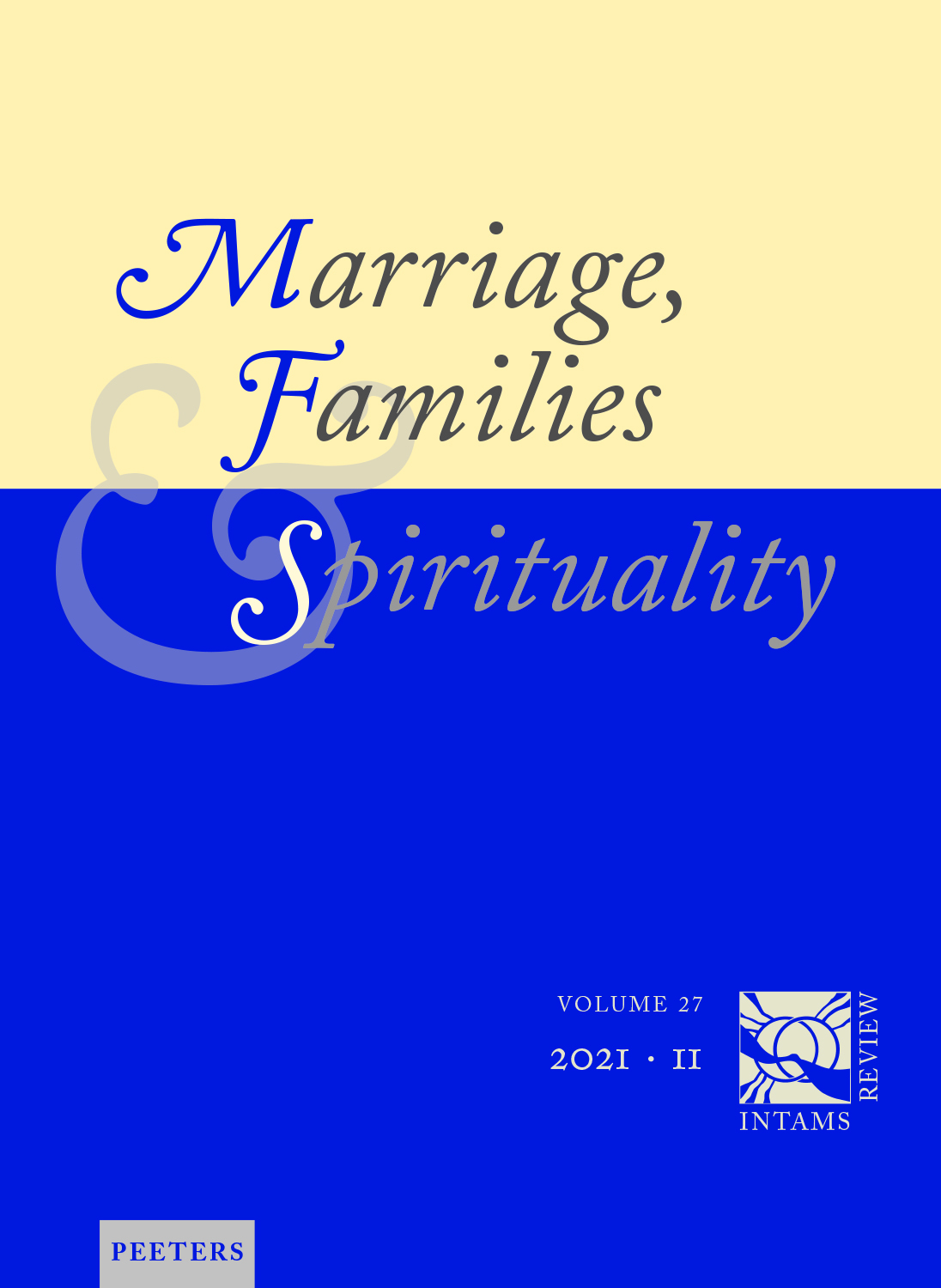 Document Details :

Title: 'Taking the Plunge'
Subtitle: A Kierkegaardian View of Marriage
Author(s): SIMON, Caroline J.
Journal: Marriage, Families & Spirituality
Volume: 8 Issue: 2 Date: Autumn 2002
Pages: 217-226
DOI: 10.2143/INT.8.2.2004437

Abstract :
This essay makes a case, based on a Christian conception of personhood and marital love, for marriage as a life-long commitment. Given the variety of forms of married life acceptable today, a life-long commitment is no longer the norm. Does this fundamentally alter the nature of marriage? In modern times, marriage has become more a contract between two individuals that is to endure so long as the relationship continues to give mutual pleasure and satisfaction. The relationship has been redefined as conditional by nature, thus excluding from the definition of marriage the presumption that it is a permanent arrangement. Christian arguments for the permanence of marriage often do not serve to show how a life-long marriage is beneficial to the persons involved. Such a response begins from a Christian conception of selfhood that sees a person's true life story as what God intends, but does not compel, her or him to be. "Destiny" is the term used in this essay for the range of possible life paths marked out by God's intentions. Persons are given the task of living out their destinies ? becoming their true selves. Marital love, which is something distinct from the endurance of romantic love, embraces a shared destiny for the spouses that remains in dialectical tension with their individual destinies. Understanding marital love and what distinguishes it from romantic love illuminates why marriage as a life choice is both appropriate and fraught with risk. While there are risks involved in marital choice construed as a life-long commitment, one important reason for valuing such a choice is as a needed alternative to modern Western culture's view of relationships as ephemeral. Basing relationships on "passions that unite until they fade" is spiritually dangerous, because such a strategy undercuts the possibility of what Danish philosopher Søren Kierkegaard calls seriousness. Seriousness, for Kiekegaard, is what we acquire in venturing wholly to be ourselves before the face of God and to avoid despair. Seriousness is important enough to a well-lived human life that it counter-balances the real risks involved in marriage as a life choice. Even though these risks may be substantial, the risk of avoiding marriage out of self-protective motives are even more serious.


Download article