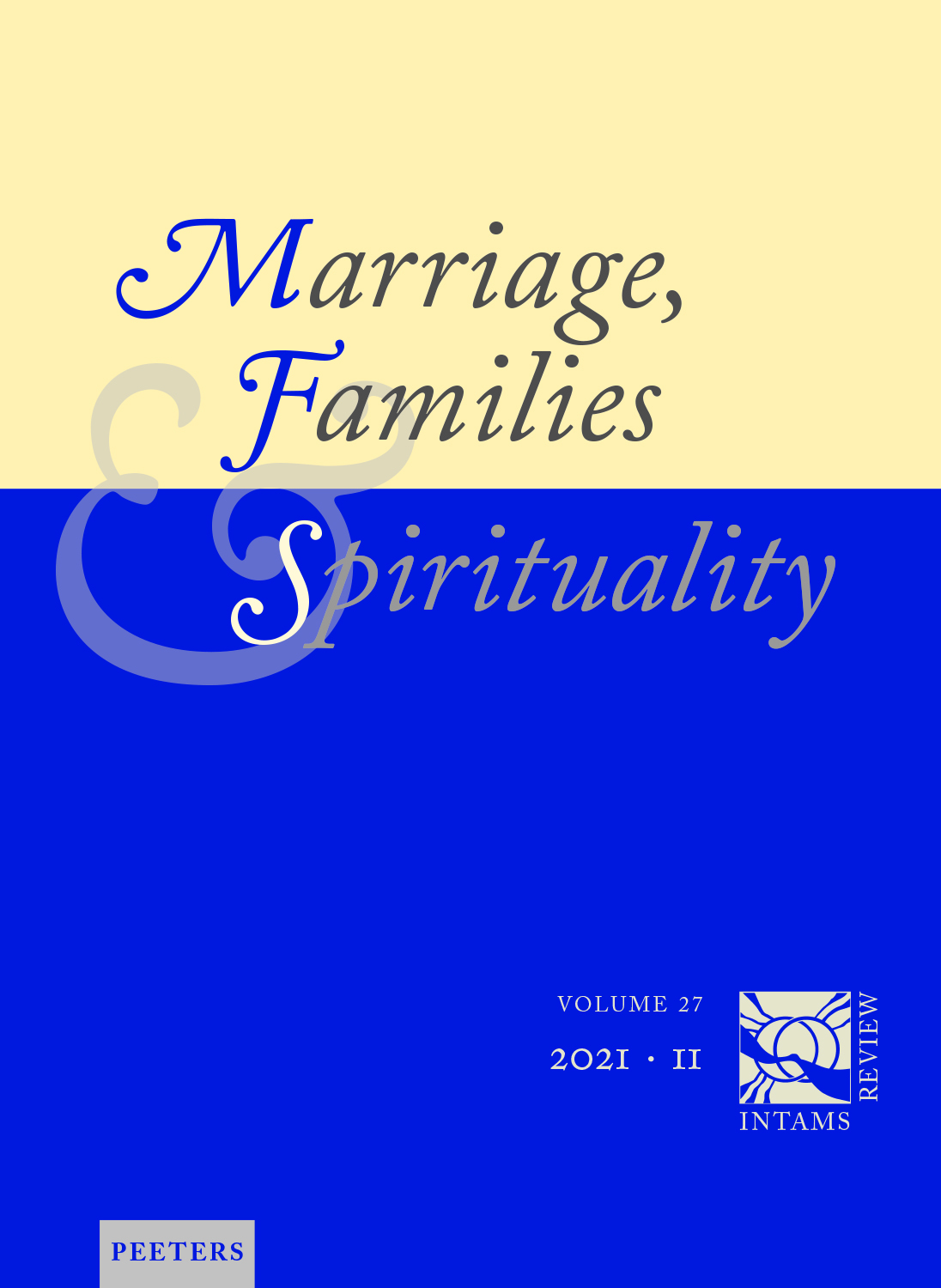 Document Details :

Title: Comment dire 'oui'
Subtitle: Aspects psychologiques de la décision de se marier
Author(s): VANSTEENWEGEN, Alfons
Journal: Marriage, Families & Spirituality
Volume: 8 Issue: 2 Date: Autumn 2002
Pages: 209-216
DOI: 10.2143/INT.8.2.2004436

Abstract :

How to Say "Yes": Psychological Aspects of the Decision to Get Married

The article discusses the various reasons why someone would decide to marry and the conditions under which this is possible. It takes its point of departure from two aspects of the deciding person: the desire itself and the person who decides, the "yes" and the "I". We call desire that force which moves us to do something, which moves us towards another. To be in love is to be engulfed in a desire to be with the other that we cannot explain. Further, when one is in love, the desire itself obscures the other who is the object of this desire. I no longer desire her or him but the one whom I want her or him to be. Our desire for union with the other seems to be possible with our gaze clouded in love. The tendency in being in love is to hide oneself. We want the imagined union so much that we will try to adapt ourselves to who we perceive the other wants us to be. We do not speak, but allow the moon and the stars, our bodily contact, to speak for us. Herein lies the danger of the decision to marry. The desire to unite oneself to the other is so great that the differences are completely hidden. When the stage of being in love passes and the other is seen for who they are, the differences emerge. If the lovers have not discovered each other through conversation before this, each could be quite disillusioned. Only when being in love is surpassed with actual love, a love that springs from a real knowledge of the other, can the decision to marry rest on solid foundation. But who is this "I" who decides? It is only through words that clear and precise communication is possible. Other forms of expression are ambiguous and open to various interpretations. A true decision is only possible as the result of the words that creates a real bond between the two. Further, the decision to marry is a decision of two "I"s that must be remade continually throughout the relationship. It must be the beginning of a continual conversation between the two that continues to make their life together a life truly in common. The "yes" to marry must be truly discovered, expressed in words, and lived as the partners discover the realities, limitations, and joys of each other.


Download article