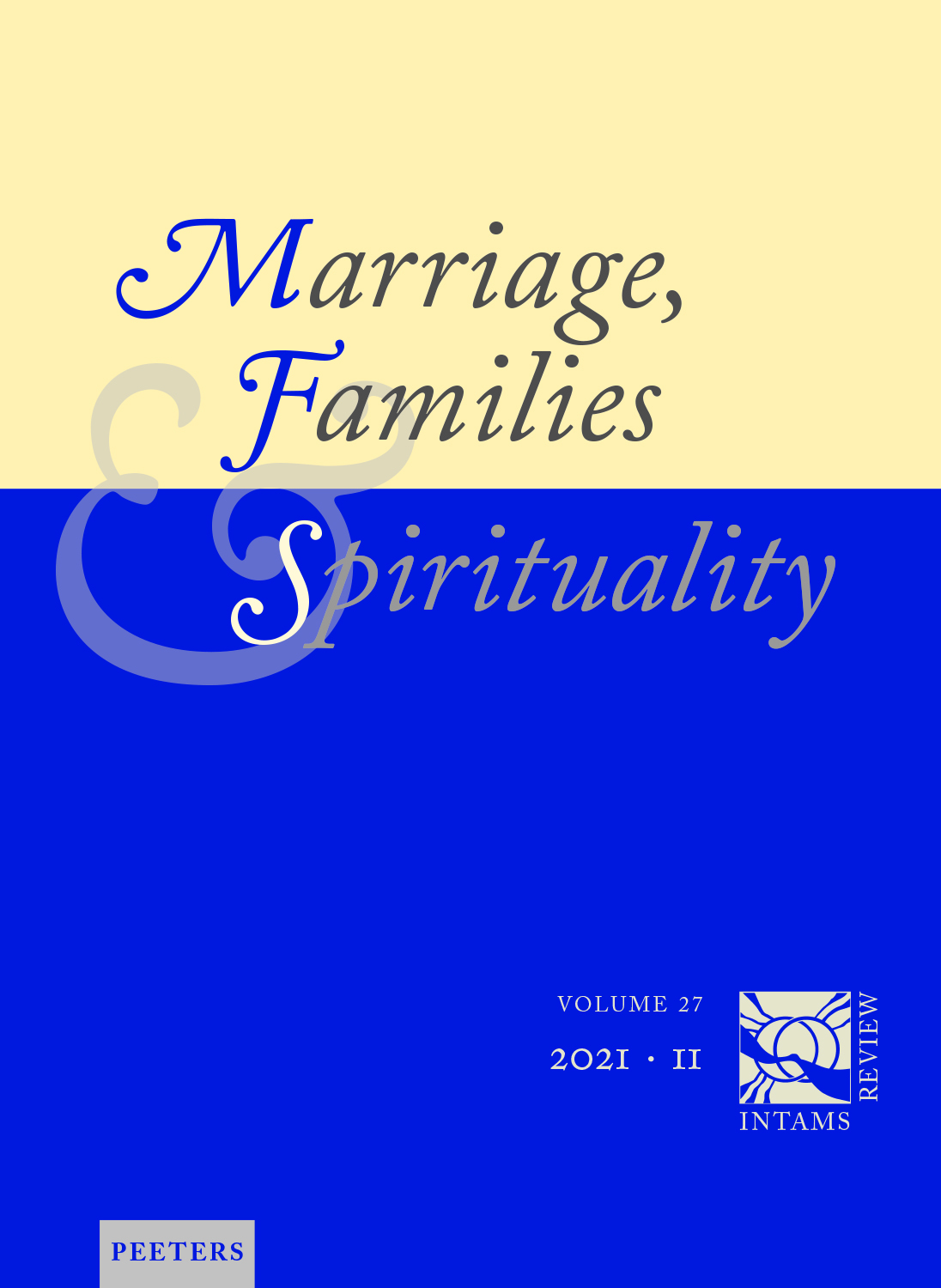 Document Details :

Title: Critical Familism and the Reconstruction of Marriage
Author(s): BROWNING, Don
Journal: Marriage, Families & Spirituality
Volume: 9 Issue: 2 Date: 2003
Pages: 216-227
DOI: 10.2143/INT.9.2.2004400

Abstract :
Two recent publications in the English speaking academic world have focused on the impact of modernity and the process of modernization on marriage: Adrian Thatcher's Marriage After Modernity: Christian Marriage in Postmodern Times (1999) and Don Browning's Marriage and Modernization: How Globalization Threatens Marriage and What to Do About It (2003). The INTAMS review has invited both authors, respected scholars in the fields of ethical and practical theology, to engage in a debate about their respective views. Both agree that some reshaping and restructuring is needed for marriage to fulfill its role in the 21st century. But has modernity with its undeniable achievements in terms of freedom, human rights, democracy, etc. something to contribute to this work of reconfiguration, as Adrian Thatcher would argue? Or is the process of technical rationality as expressed in government bureaucracy and market capitalism a threat to marriage unless checked by powerful religious and cultural forces, as Don Browning puts it? Another difference emerges about the function of Christianity and its resources in the process of revitalizing marriage. Has Christian practice from its very beginning tried to humanize marriage and family life in the face of the patriarchal gender hierarchy and the subordination of women and children in late antiquity? Or is the equal-regard marriage ? which both authors agree is a conditio sina qua non for today's understanding and formation of couple relationships ? a far cry from the origins of Christian marriage? Finally, what pastoral strategies should be implemented to reconstruct and strengthen the centuries-old institution of marriage in and by the church communities? Since people are now marrying much later than they did, should we accept pre-nuptial cohabitation? Or should we reinforce the legal role of marriage more directly by pointing out that informal cohabitation is harmful not only in the eyes of a church concerned with questions of morality but more fundamentally, that it is harmful to the common good? This discussion reveals that the marriage and family debate in our Western societies also revolves around fundamental positions and options which are too often neglected. If we do not want our civil and religious communities to fall into opposite and irreconcilable camps, we should take care that the discussion takes up the underlying presuppositions of many of our well-meant suggestions and programs to save marriage.


Download article