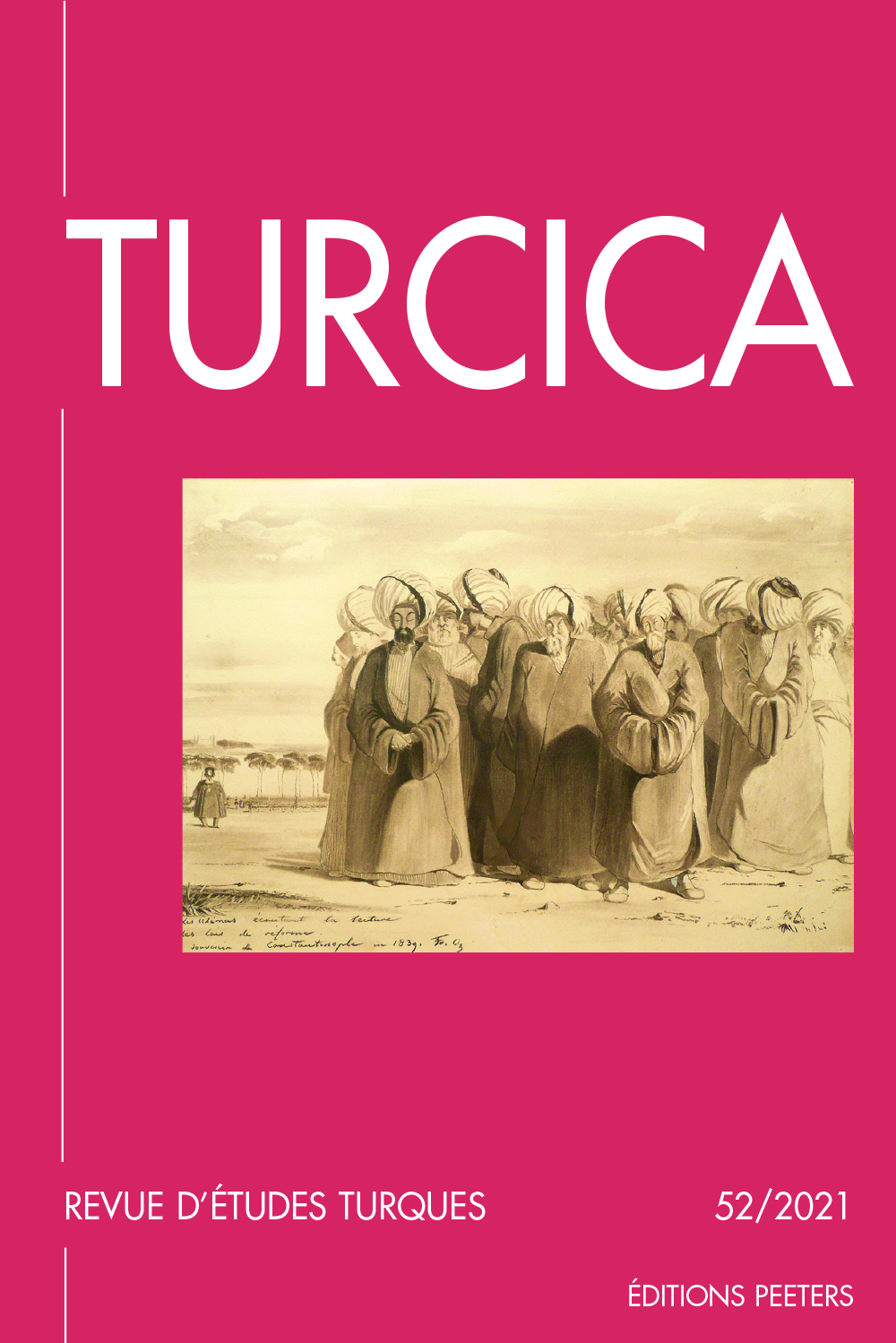 Document Details :

Title: Les récipients en peau chez les Türk
Author(s): JACQUESSON, Sveltana
Journal: Turcica
Volume: 28 Date: 1996
Pages: 53-104
DOI: 10.2143/TURC.28.0.2004338

Abstract :
Sveltana JACQUESSON, Les récipients en peau chez les Türk
Les récipients en peau sont un des éléments majeurs de la culture matérielle des peuples turcophones. À travers les sources soviétiques de la période des grandes enquêtes ethnographiques, on examine certains aspects de la fabrication (préparation des peaux, décoration) et l'on tente de dresser une typologie des outres (outres de peaux entières, outres assemblées), des gourdes et des seaux. Nous présentons ensuite leurs modalités d'utilisation qui permettent de cerner davantage les caractéristiques de chaque récipient. L'enquête lexicographique met en évidence une tripartition des récipients en peau.


---


Sveltana JACQUESSON, The Türk Peoples' Skin Vessels
Skin vessels are among the major components of the Türk-speaking peoples' material culture. Soviet records dating back to the great ethnographical investigations provided an opportunity for a close study of the vessel-making process (skin preparation and ornamentation) and an attempt at setting a typological classification of skin bottles (all of one piece or assembled), water-skins and buckets. Their varied usage was set out and the properties of each vessel thus underlined. A lexicographical study points to a tripartite grouping of those skin vessels.


Download article