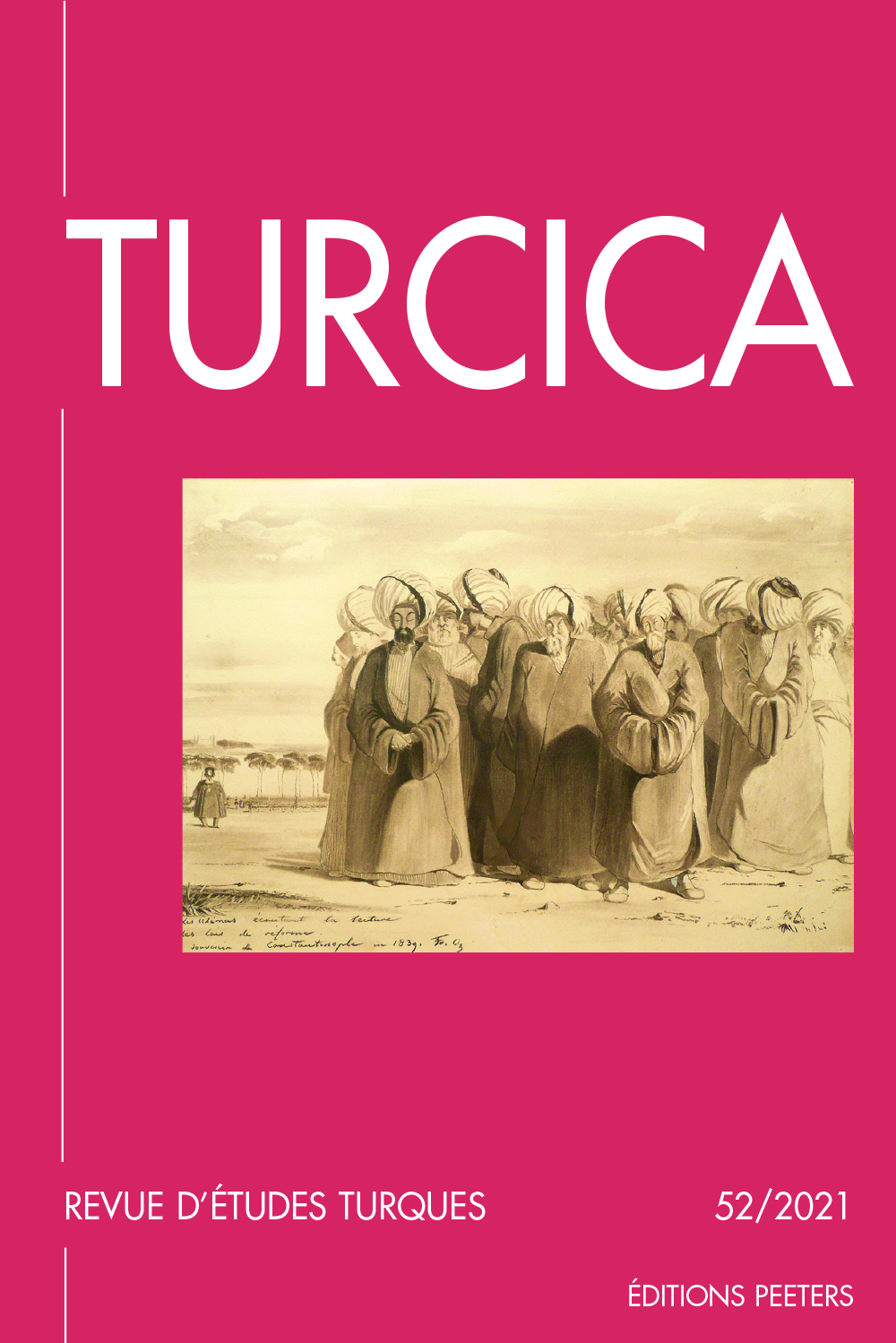 Document Details :

Title: Tradition orale et création romanesque
Subtitle: Entretien avec Yaşar Kemal
Author(s): GÜRSEL, Nedim
Journal: Turcica
Volume: 30 Date: 1998
Pages: 65-96
DOI: 10.2143/TURC.30.0.2004208

Abstract :
Nedim GÜRSEL, Tradition orale et création romanesque. Entretien avec Ya?ar Kemal
L'entretien réalisé par Nedim Gürsel avec Yaşar Kemal aborde l'ensemble des questions qui occupent le grand nom de la littérature turque contemporaine. Deux axes concentrent la problématique: son recours à la tradition orale et le parallélisme entre les changements sociaux et les thèmes à l'œuvre dans les romans. Plusieurs questions dominent?: l'imagination (comment traiter les légendes), le rêve et l'idéalisme confrontés au roman réaliste ainsi que cette idée constamment reprise par Yaşar Kemal, celle de l'«homme obligé». Les questions de N. Gürsel repoussent toujours plus loin les réticences de Kemal qui refuse l'aspect théorique de la littérature, souvent avec humour et un décalage révélateur des générations auxquelles chacun des deux appartient.
Entre souvenirs d'enfance et mise au point sur la «kurdité» qui lui aura valu nombre de démêlés avec l'État, apparaît la figure d'un auteur majeur publiant depuis 1943.


---


Nedim GÜRSEL, Interview with Yaşar Kemal
This interview with the novelist Yaşar Kemal manages to tackle the author's main issues. It concentrates on two major aspects?: his use of oral tradition and the parallel between social changes and the dominant themes at work in the author's fiction. It also questions ideas about imagination and the realist novel, dream and idealism as well as a notion very frequently advocated by Kemal, that of a «compelled individual.» Nedim Gürsel's questions lead off Kemal's reluctances to discuss literary theory and get interesting answers, counterbalanced by humour and generational conceptions.
Between childhood memories and assertions of a «Kurdishness» that brought Kemal so much trouble in the past years, this dialogue between two writers discloses the whole range of the «Grand Old man» of Turkish letters, an author who started publishing as early as 1943.



Download article