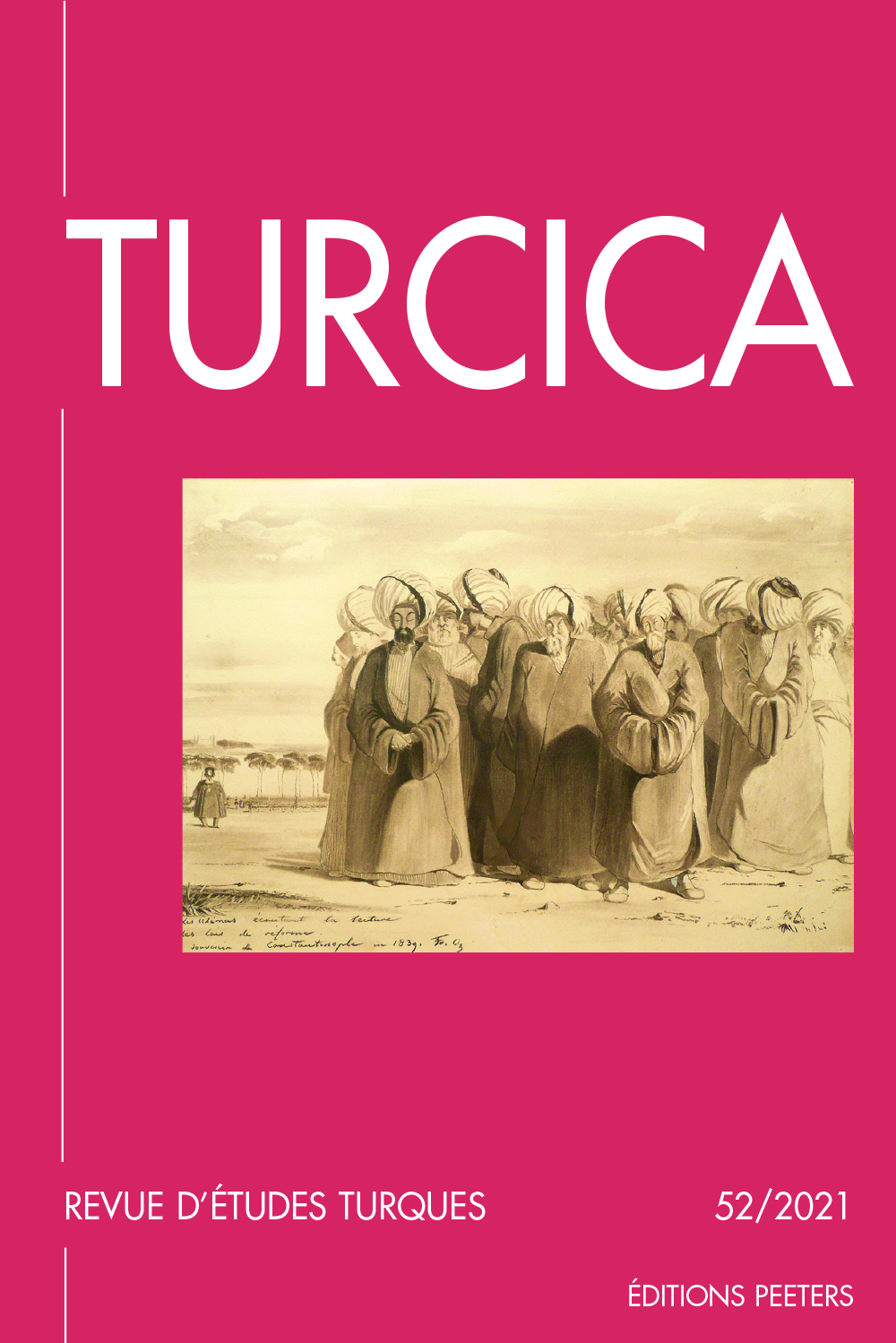 Document Details :

Title: Les origines des Pomaks de Lofça d'après les tahrir defters ottomans: 1479-1579
Author(s): GÖZLER, Kemal
Journal: Turcica
Volume: 31 Date: 1999
Pages: 35-66
DOI: 10.2143/TURC.31.0.2004187

Abstract :
Les Pomaks sont une communauté musulmane de langue bulgare. Avant la guerre turco-russe de 1877-1878, ils vivaient dans deux régions∞: dans les Rhodopes et dans la région de Lofça (Loveč) en Bulgarie. Les origines des Pomaks de Lofça restent obscures. Selon les historiens bulgares ils sont de souche bulgare et ont été convertis à l'islam par la force à l'époque ottomane. Cet article a pour objet de résoudre le problème de l'origine des Pomaks de Lofça à partir des tahrir defters (registres de recensement) ottomans inédits des XVe et XVIe siècles. Ces registres montrent que les premiers Pomaks de Lofça sont en grande partie issus de la conversion de la population locale. Car 42 % en 1616, 72 % en 1545 et 21 % en 1579 des musulmans sont des fils d'Abdullah, c'est-à-dire des nouveaux convertis. Cet article montre également que l'apparition des premiers Pomaks n'est pas datable. Il s'agit d'un processus long et progressif. Durant un siècle (1479-1579), seulement 5 % de la population des quarante villages est devenue musulmane. Ceci réfute la thèse de la conversion forcée des Pomaks à l'islam.


---


The origins of Lofca Pomaks according to ottoman tahrir defter: 1479-1579
The Pomaks are a Bulgarian speaking Muslim community. They used to live mainly in two regions before the Turkish-Russian War of 1877-1878. Those regions were Rhodopes and Lofca (Lofça, Loveč in Bulgaria). The origins of Lofca Pomaks remain rather unclear. According to Bulgarian historians, Lofca Pomaks are of Bulgarian race and during the Ottoman rule, they converted to Islam under coercion. This article aims to resolve the question of the origin of the Lofca Pomaks through examination of the unpublished Ottoman tahrir defters (census registers) of 15th and 16th centuries. Those registers reveal that a vast majority of the earlier Pomaks of Lofca converted to Islam. In 1516 42%, in 1545 72% and in 1579 21% of the Muslim Lofca Pomaks' names were "son of Abdullah", i.e. new converts. Moreover this article demonstrates that it is not possible to determine exactly on which date the first Muslim Pomaks began to emerge. Their emergence was a lengthy process. Throughout a century (1479-1579), only 5% of the total population of 40 villages became Muslims. Accordingly, it seems difficult to argue that the Pomaks converted to Islam under coercion.


Download article