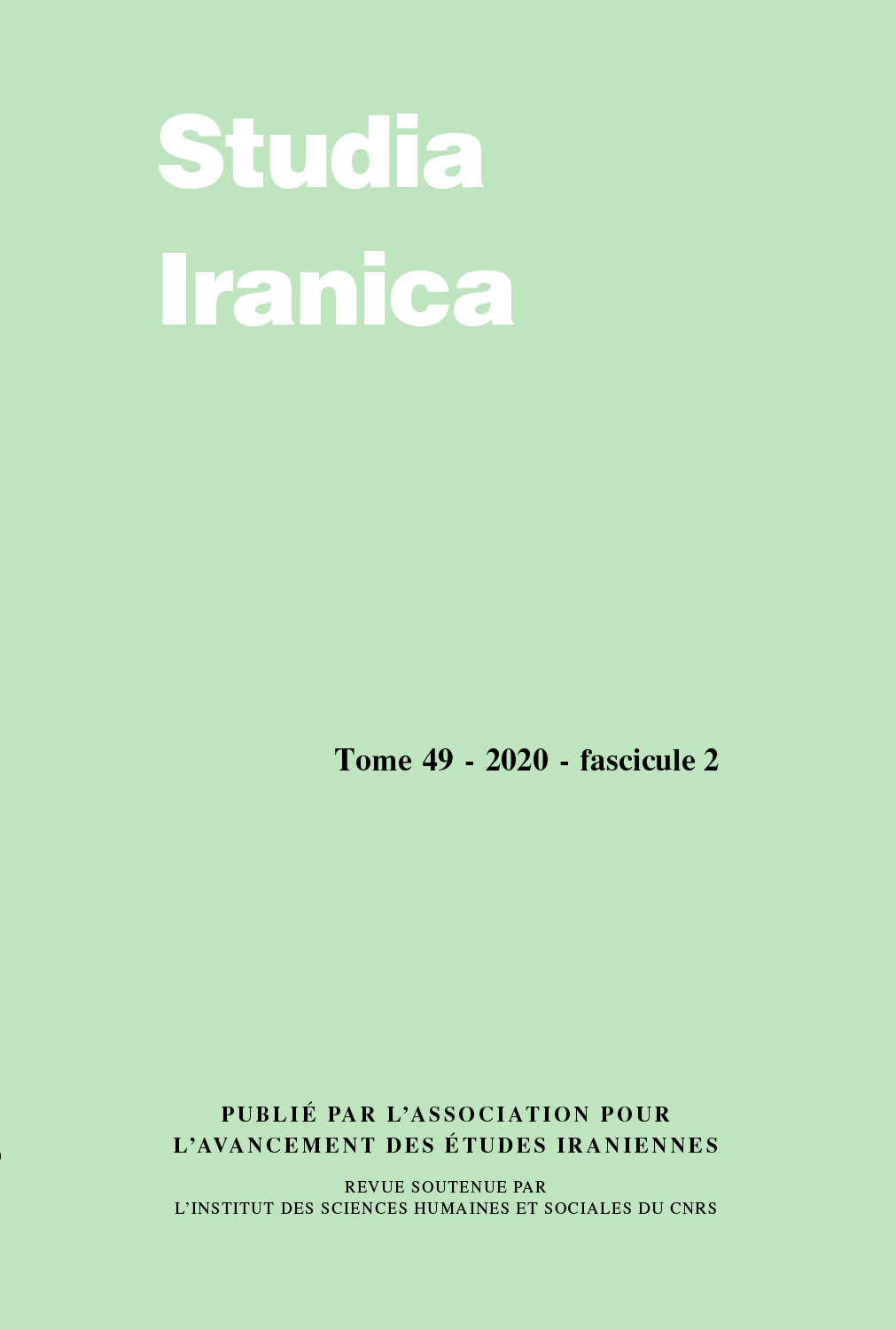 Document Details :

Title: Numératifs et Compréhensifs dans le Vidēvdāt
Subtitle: Essais de grammaire comparée des langues iraniennes II
Author(s): TREMBLAY, X.
Journal: Studia Iranica
Volume: 26 Issue: 2 Date: 1997
Pages: 157-172
DOI: 10.2143/SI.26.2.2003941

Abstract :
Le numératif, dont M. Sims-Williams a prouvé l'existence en sogdien, se rencontre non seulement en d'autres langues iraniennes orientales modernes (pašto, Parāčī, p.ê. ossète), mais déjà dans le Vidēvdāt. Seulement, au contraire de ces dialectes, il n'y poursuit formellement pas un ancien duel, mais apparemment un pluriel neutre, en fait, pour utiliser la terminologie d'Eichner, un compréhensif (nombre de la pluralité massive). Il faut donc admettre plusieurs glissements fonctionnels et réinterprétations formelles entre le compréhensif indo-européen et les numératifs avestique, et iranien moyen et moderne.


---

The Numerative, which N. Sims-Williams has proven to exist in Sogdian, is also to be found not only in other middle and new East Iranian languages (Paþto, Parāčī, maybe Ossetic), but already in the Vidēvdāt. But there it does not reflect, to the contrary of Sogdian, an old dual, but apparently the neuter plural, actually Eichner's Comprehensive (number of unnumbered plurality). It is thence necessary to assume some functional shifts and formal reinterpretations between indo-european comprehensive and avestic and middle and new iranian numeratives.


Download article