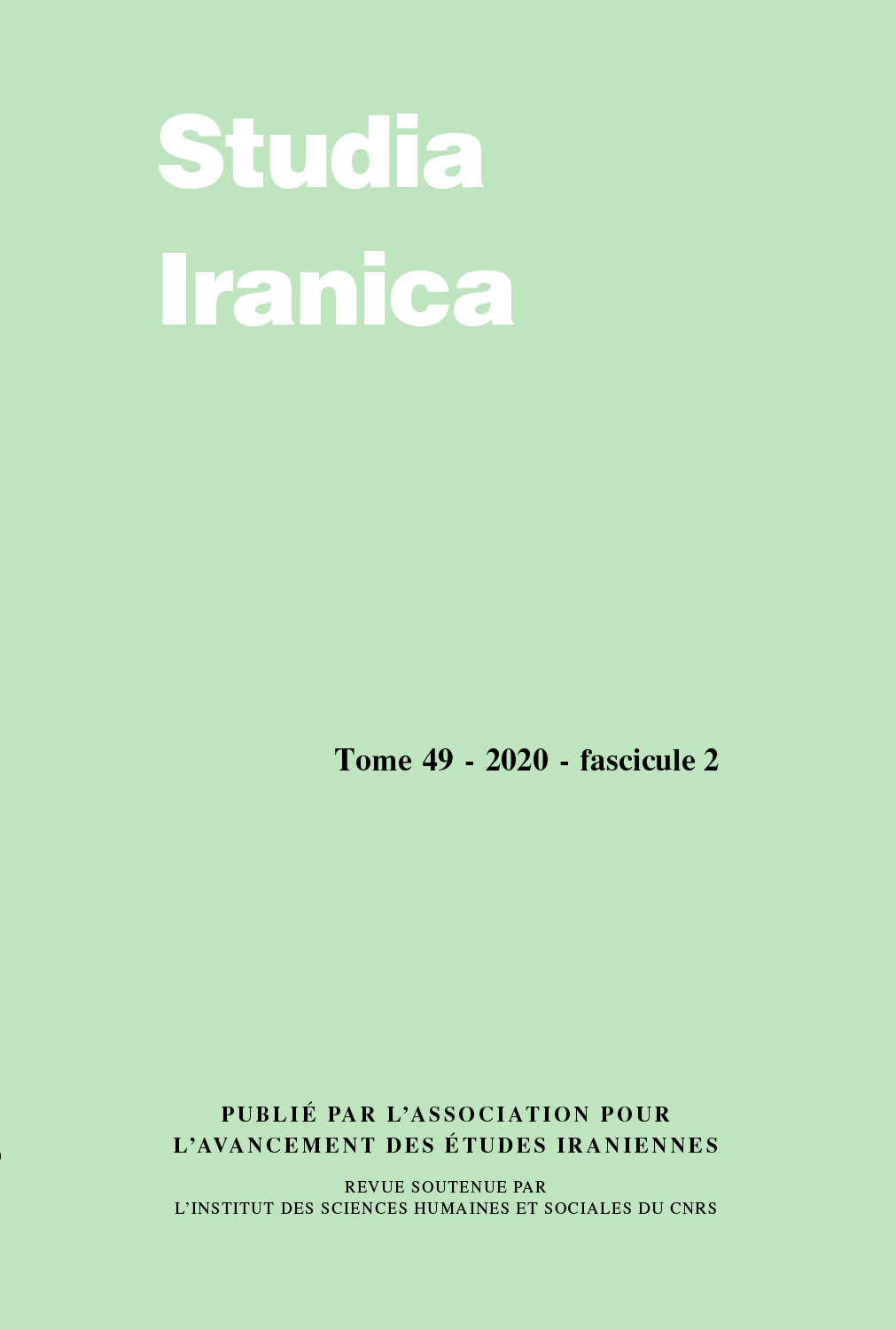 Document Details :

Title: The Concepts of 'al-Aqdamo Aṣaḥḥ' and 'Yaqin-e Sābeq', and the Problem of Semi-fakes
Author(s): SOUDAVAR, A.
Journal: Studia Iranica
Volume: 28 Issue: 2 Date: 1999
Pages: 255-273
DOI: 10.2143/SI.28.2.2003911

Abstract :
Scholars have sometimes rejected their own well founded theories when confronted with a document whose dating negated their arguments. This essay attempts to demonstrate how the generally accepted dating and attributions of authorship for ancient documents can be misguiding. At the core of the problem reside the 'semi-fakes': documents that were produced close to the time of the originals they purport to represent, but forgeries nontheless. An assorted array of examples are cited in order to illustrate the depth of the problem. Sadly, all of them bear the authentication stamp of modern scholarship.


---

Nombre de chercheurs ont dû rejeter leurs convictions, convictions qui par allieurs pouvaient être fondées, en raison de documents dont la datation allait à l'encontre de leurs arguments. L'article tente de démontrer combien la datation ou l'authenticité admises pour certains 'originaux' peut être trompeur. L'erreur a souvent pour cause principale l'existence de semi-faux, c'est-à-dire des documents faits ou altérer par des tiers dans un temps proche de celui qu'ils tentent de reproduire. Pour utiliser ce problème et son ampleur, des exemples sont cités; tous portent le sceau d'authenticité des experts modernes.


Download article