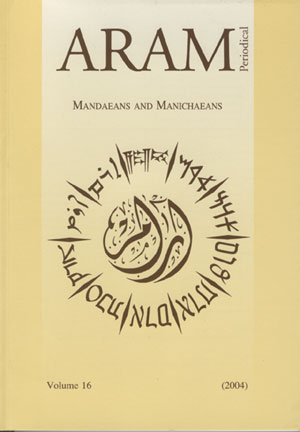 Document Details :

Title: Abila and Palmyra
Subtitle: Ancient Trade and Trade Routes from Southern Syria to Mesopotamia
Author(s): MARE, W. Harold
Journal: ARAM Periodical
Volume: 7 Issue: 1 Date: 1995
Pages: 189-215
DOI: 10.2143/ARAM.7.1.2002227

Abstract :
Of the three or four major routes for ancient east-west and north-south ancient trade in the Middle East, we maintain that the northeast-southwest and south land route of Palmyra, Damascus, Gerasa, Philadelphia, Petra, one of the most important. These ancient major trade routes, including sea and land routes, were used to bring luxury and other goods from the Far East, India and the Middle East to the markets of Greece, Europe and Africa, and vice versa. By the longer sea route, goods were brought from the Far East and India around the Arabian Peninsula and the up either on land along the west coast of the Arabian Penisula or up the Red Sea to the Mediterranean; on the other hand, goods from the Far East and India were also transported either northwest up the Persian Gulf and Mesopotamia to the Mediterranean Sea, or in a more westerly direction up the Persian Gulf and the Tigris and the Euphrates Rivers to the frontier fort – caravan town of Dura Europos on the Euphrates, and from there transported west-southwest to Palmyra and Damascus and south to Petra and Arabia. It is our contention that this latter route from Dura Europos to Palmyra, Damascus, and south to Petra, following major towns along this Syrian and Transjordan route, including Abila of the Decapolis in southern Syria, was from very ancient times one of the most important trade routes in the Middle East.


Download article