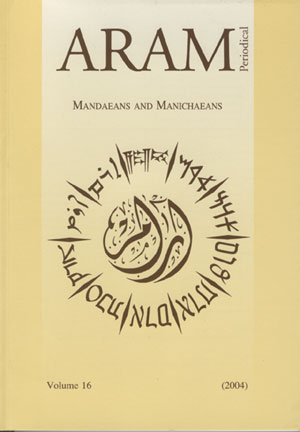 Document Details :

Title: Inscriptions from Allât's Sanctuary
Author(s): DRIJVERS, Han J.W.
Journal: ARAM Periodical
Volume: 7 Issue: 1 Date: 1995
Pages: 109-119
DOI: 10.2143/ARAM.7.1.2002222

Abstract :
The excavation of the sanctuary of the Arab goddess Allât in the western quarter of Palmyra has yielded a substantial number of inscriptions. In number and content they are comparable to the inscriptions from the temple of Baalshamîn'. Since the temple of Allât was competely destroyed at the end of the 4th century during the reign of the Emperor Theodosius I (AD 379-395), and unlike the cellaof Baalshamîn was not transformed into a Christian church, none of the inscriptions that originally belonged to the sanctuary of Allât was found in situ. They were all discovered in later walls, where they were used as spoliatogether with a number of funerary sculptures from near-by tombs. The inscriptions permit a reasonably detailed knowledge of the building history of the sanctuary, which was originally located extra muros, but which was incorporated into Diocletian's Campin around AD 300.4 The cult of the goddess was continued inside the Camp until the end of the 4th century. It is from that period that the only Latin inscription that was found originates, a dedication by a Roman soldier to the goddess.


Download article