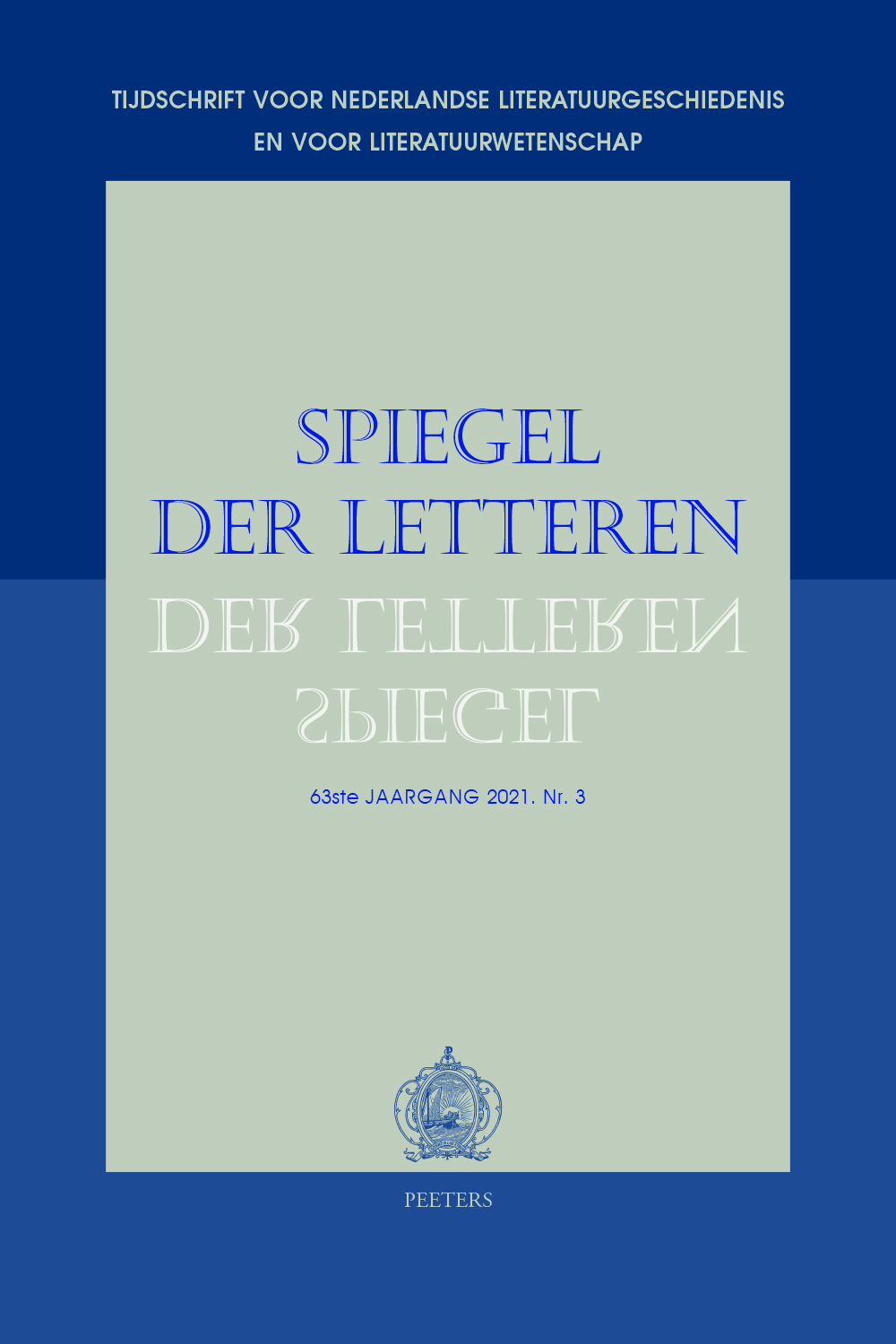 Document Details :

Title: De metriek van het Gruuthuse-liedboek
Author(s): SIMON, Eva
Journal: Spiegel der Letteren
Volume: 42 Issue: 1 Date: 2000
Pages: 1-18
DOI: 10.2143/SDL.42.1.984

Abstract :
The question of the composition and authorship of the Gruuthuse-songbook has never been definitely answered. In the eighties scholars mainly concentrated on the formal characteristics of the 147 songs. Their observations point to a striking coherence of forms and rhyme schemes throughout the songbook. The same basic forms recur in more and more exuberant variations. Therefore, there is reason to believe in one (Jan Moritoen?) or a group of closely related authors developing their poetic art. On the other hand, the beginning and the end of the songbook contrast in a number of aspects. Looking at the distribution of the poetic forms over the whole of the songbook, Reynaert (1987) detects two series, namely nos 1-89 and 90-147. It is interesting to compare this idea of two series with findings from other areas. Until now no one has thoroughly studied the metric form of the songs. Therefore, this article looks at the metre of the songs and their internal distribution in the songbook. It will, among other things, be investigated if from the point of view of metric form there is evidence to support Reynaert's two series.


Download article