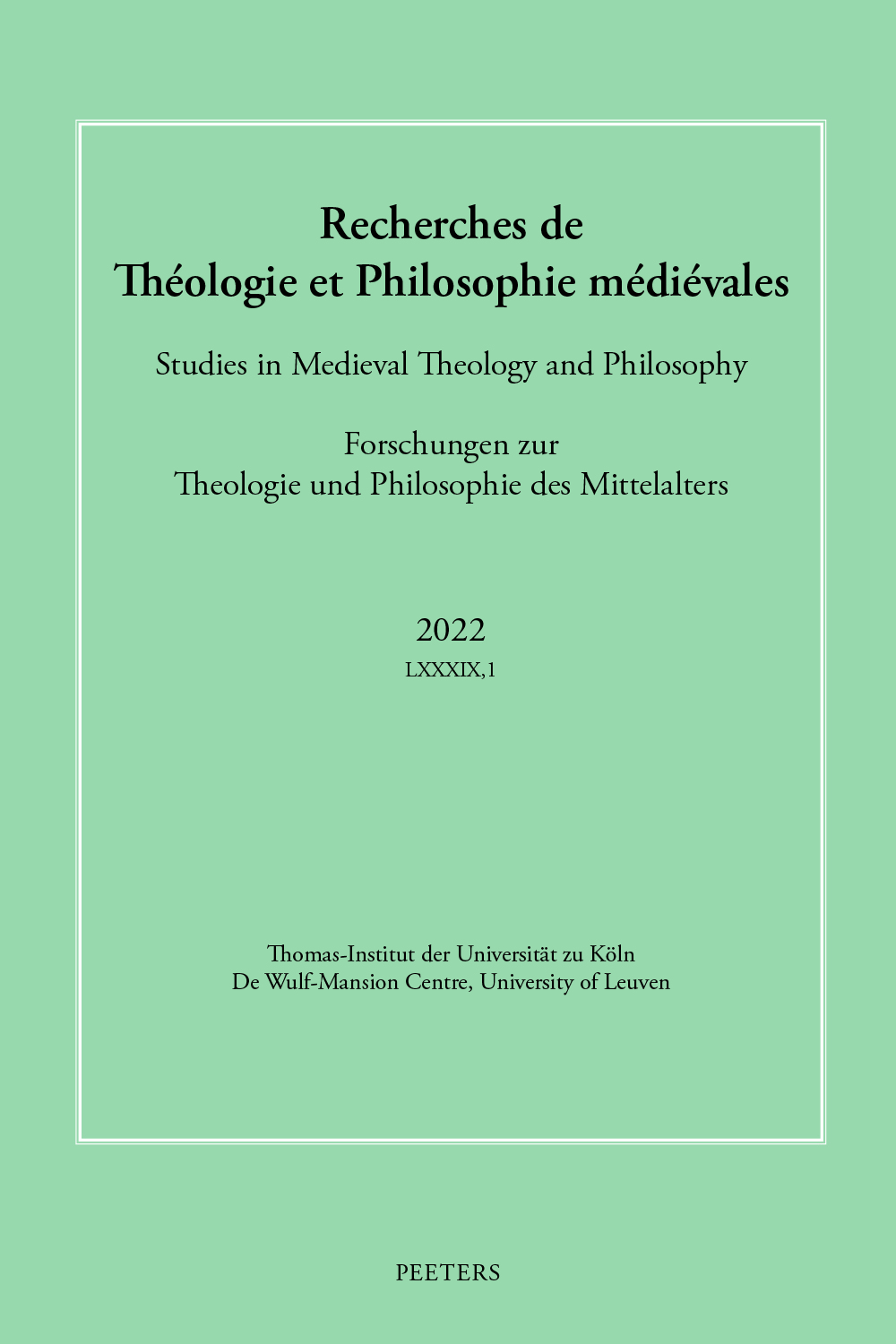 Document Details :

Title: Peter of Auvergne on the Unicity of the World
Author(s): GALLE, Griet
Journal: Recherches de Théologie et Philosophie Médiévales
Volume: 68 Issue: 1 Date: 2001
Pages: 111-141
DOI: 10.2143/RTPM.68.1.857

Abstract :
In his Quaestiones supra librum De Caelo et Mundo which are preserved in the manuscripts Vienna, Dominikanerkonvent 150/120, fols. 47ra-68va (= W) and Paris, Bibliothèque Mazarine 3493, fols. 95ra-136rb(= P), Peter of Auvergne deals with the question of whether there is one world or whether there can be many worlds (book I, question (qu.) 24). Peter raises this question because Aristotle refutes the existence and possibility of a plurality of worlds in De Caelo I, 8-9. I shall first discuss the three sets of questions on De Caelo attributed to Peter of Auvergne (I). In the second section I shall present the answers of authoritative ancient and medieval scholars on the problem of whether a plurality of worlds exists or is possible (II). Finally I shall examine Peter's question and indicate its probable sources (III).


Download article