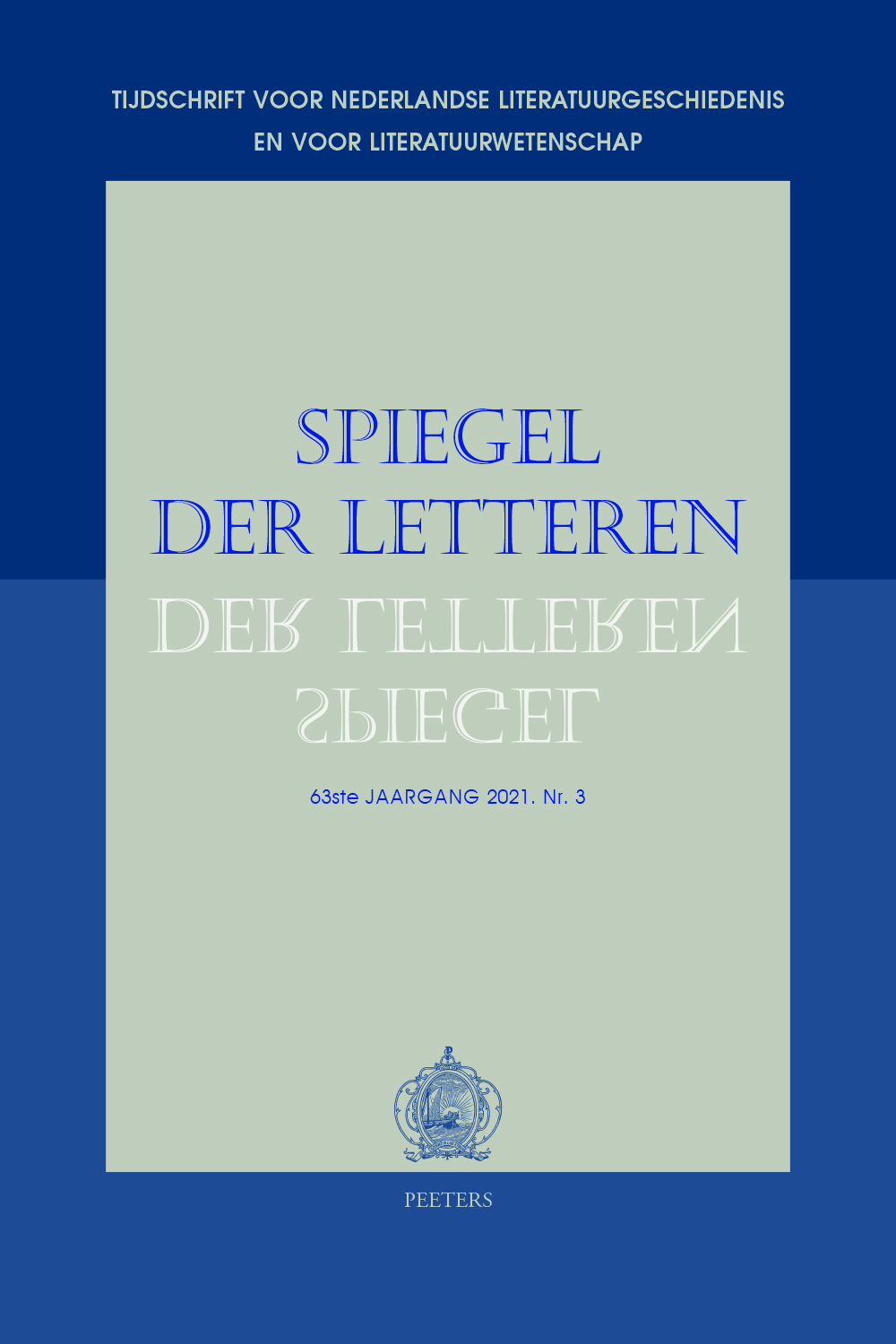 Document Details :

Title: 'Dit is de geschiedenis van ons'
Subtitle: Over de roman 'Houtekiet' van Gerard Walschap
Author(s): BREMS, E.
Journal: Spiegel der Letteren
Volume: 40 Issue: 3 Date: 1998
Pages: 157-186
DOI: 10.2143/SDL.40.3.632425

Abstract :
Gerard Walschap wrote the vitalistic novel Houtekiet as a final step in his apostasy and a first in acquiring an alternative "religion". In this article I try to analyse that crucial novel and find some of its overt en covert meanings. I thereby consider meaning not as a priori to the text, but rather as a function of it. The text is not transparant, but opaque.
In a first paragraph I focus on the important role of the narrator, who on the one hand likes to reveal his presence and emphasize his honesty and on the other tries to hide that Houtekiet is not history, but his story. The first paragraph is also concerned with the mixture of stories we find in the novel. In a second paragraph I focus on Houtekiet himself. In the first part of the novel his lack of historicity makes him a character who acts but can and will not speak. Towards the end of the story however he exceeds the limits of his new-found historic existence and enters a religious dimension. How he uses and abuses women to do so is the focus of the third paragraph. The function of the feminine in Houtekiet is linked to such notions as language, xenophobia and passivity.


Download article