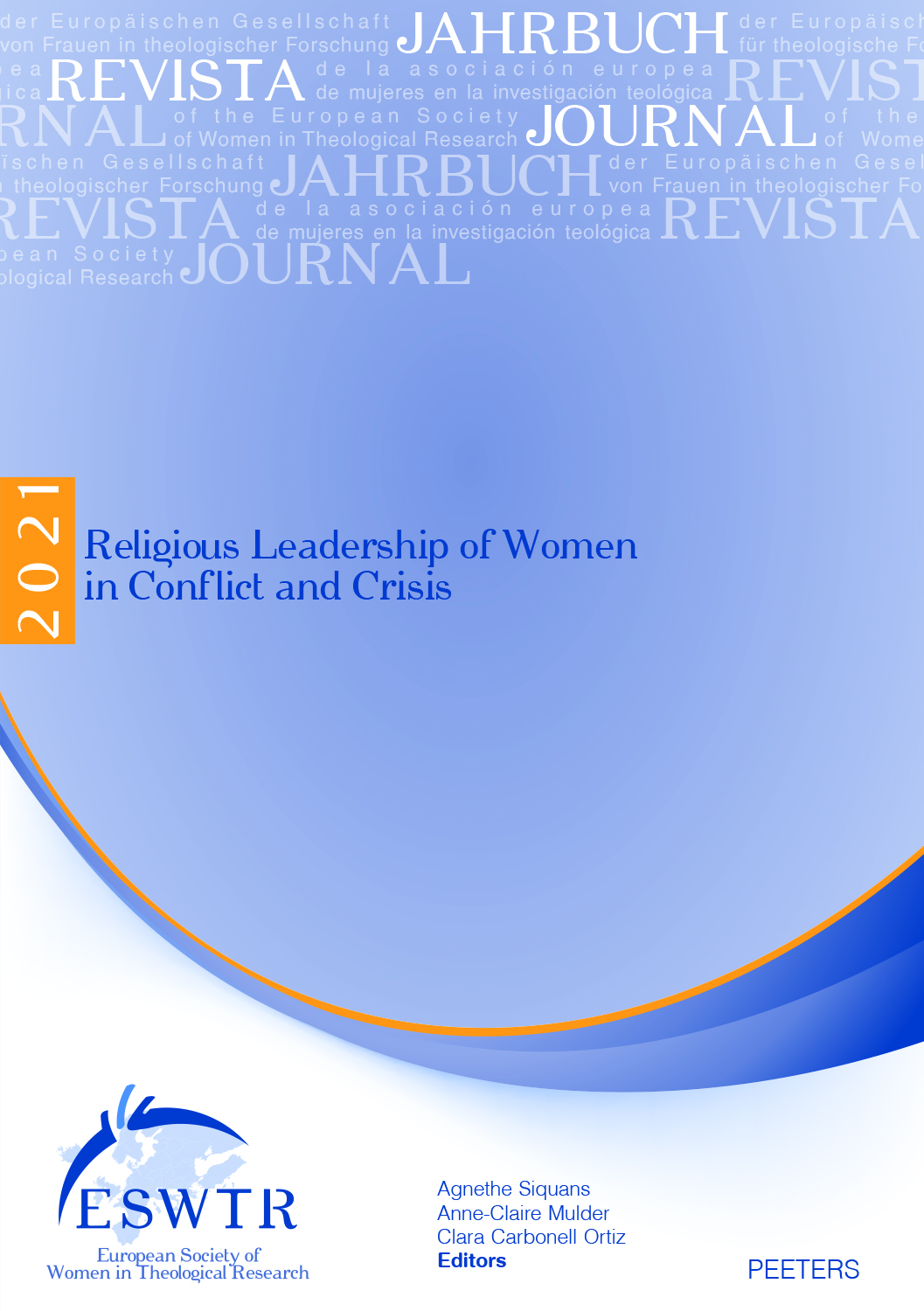 Document Details :

Title: Plus qu'à fleur de peau
Subtitle: Défier les constructions de la blancheur
Author(s): WOLLRAD, Eske
Journal: Journal of the European Society of Women in Theological Research
Volume: 10 Date: 2002
Pages: 81-91
DOI: 10.2143/ESWTR.10.0.583309

Abstract :
Multidimensional analyses, the heightened awareness of difference, and the instability of subject positions intrinsic to a postmodern frame do not necessarily include the analysis of Whiteness as the power which organizes instabilities and re/produces "difference", "Otherness", and "diversity". Likewise, "feminist theology" is still the code expression for White feminist theology and – surrounded by "other" theologies marked as "colored" – it may or may not mention the term "White" without scrutinizing it. In this article I explore constructions of Whiteness on three interconnected levels: Whiteness as an ideology (White supremacy), as a description (White identity), and as materialized in experience (White practice). I further show how these constructions of Whiteness intersect with gender, class, religion, and lifestyle. That is, against an essentialist notion of "the White woman" Whiteness is examined in a differentiated way by taking into account the variety of subject positions White women assume within the matrix of domination. Finally, I call for a feminist theology of accountability, which engages in decentering Whiteness as part of a liberating agency.

Multidimensionale Analysen, ein gesteigertes Bewusstsein von Differenz und die Instabilität von Subjektpositionen, die einem postmodernen Kontext zu eigen sind, schließen die Analyse von Weiß-sein als jene Macht, die Instabilität organisiert und "Differenz", "Anderssein" und "Diversität" re/produziert nicht notwendig ein. Auf die gleiche Weise "steht" "feministische Theologie" noch stets für Weiße feministische Theologie und – umgeben von "anderen" Theologien, die als "farbige" bezeichnet werden – hinterfragt sie den Begriff "Weiß-sein" oder nicht. Dieser Beitrag untersucht Konstruktionen des Weiß-seins auf drei zusammenhängenden Ebenen: Weiß-sein als Ideologie (Weiße Vorherrschaft), als Zuschreibung (Weiße Identität) und in Bezug auf ihrem Niederschlag in Erfahrungen (Weiße Praxis). Er zeigt auf, wie sich diese Konstruktionen des Weiß-seins mit Geschlecht, Klasse, Religion und Lebensstil überschneiden. Das heißt, im Gegensatz zu einem essentialistischen Verständnis von "der Weißen Frau" wird Weiß-sein auf differenzierteWeise untersucht, indem der Vielfalt von Subjektpositionen, die Weiße Frauen innerhalb der Matrix von Dominanz einnehmen, Rechnung getragen wird. Schließlich fordere ich eine Feministische Theologie der Rechenschaftspflicht, die das Engagement für eine Dezentrierung des Weiß-seins zu einem Teil ihres befreienden Handelns macht.


Download article