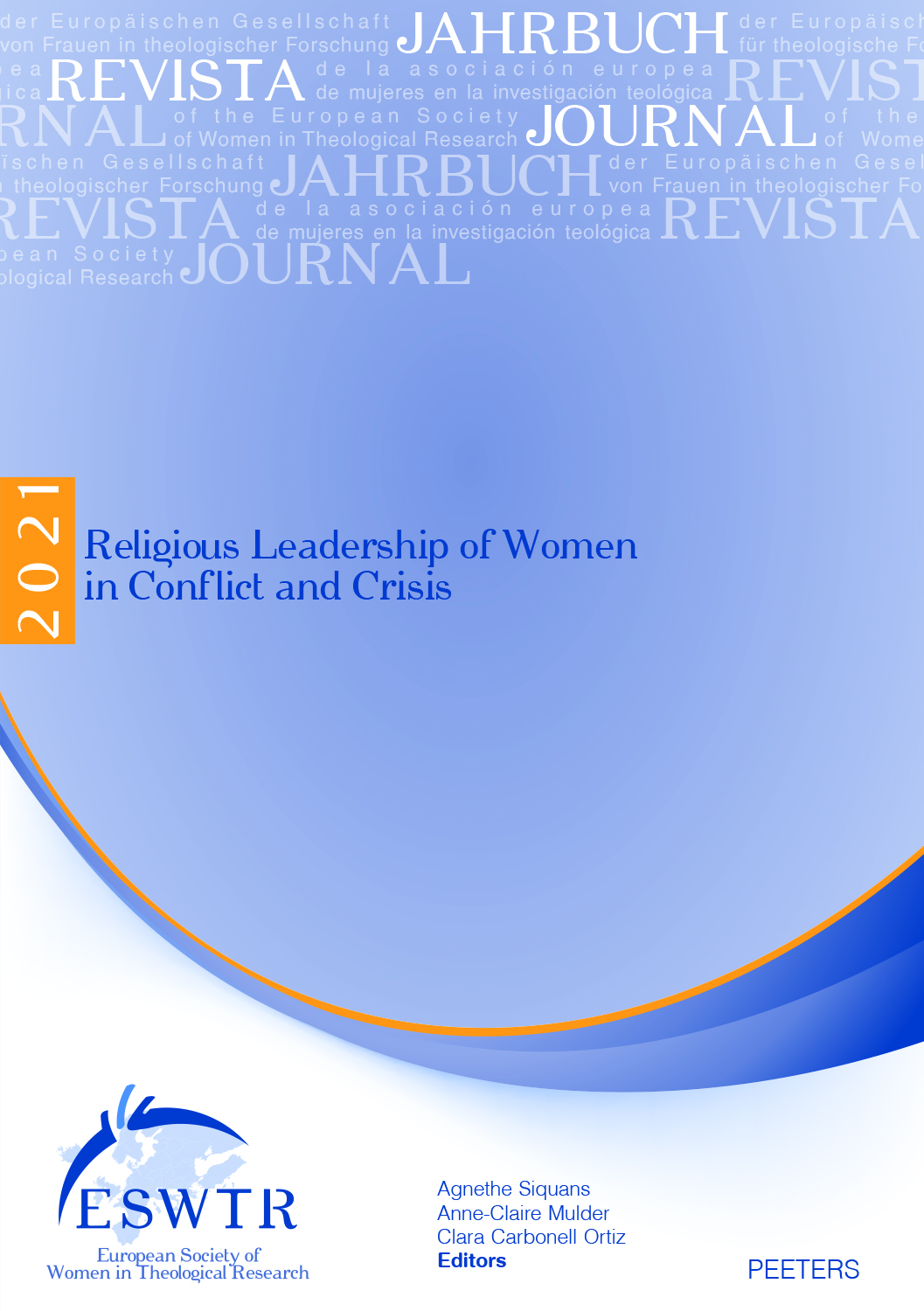 Document Details :

Title: Western European-American Feminist Christian Theologians
Subtitle: What Might It Mean to Take Ourselves Seriously?
Author(s): TATMAN, Lucy
Journal: Journal of the European Society of Women in Theological Research
Volume: 10 Date: 2002
Pages: 37-48
DOI: 10.2143/ESWTR.10.0.583305

Abstract :
Dieser Text, der mit der Absicht verfasst wurde, eher gehört als gelesen zu werden, ist eine lockere Sammlung von Gedanken und Reflexionen über die Schwierigkeit, westliche europäisch-amerikanische feministische christliche Theologie als bedeutungsvolle Theorie aufzufassen. Der Beitrag behandelt zudem die Schwierigkeit, diejenigen, die eine solche Theologie betreiben, als würdige epistemische Handelnde zu betrachten. Implizit wird davon ausgegangen, dass eine solche Theologie und solche TheologInnen nur dann und erst dann ernst genommen werden, wenn wir sie und einander voll Leidenschaft lieben lernen.

Écrit pour être écouté plutôt que lu, ce texte est un recueil de pensées et de réflexions sur la difficulté de croire à la théologie chrétienne féministe occidentale, – européenne et américaine, – et de se convaincre de ses fondements théoriques. Il aborde aussi la difficulté de percevoir ceux et celles qui se livrent à la théologie féministe comme des acteurs épistémiques dignes de ce nom. Il est sous-entendu que la théologie féministe, de même que ses adeptes, ne seront pris au sérieux qu'à condition que nous l'aimions et que nous fassions découvrir les liens d'amour existant entre nous.


Download article