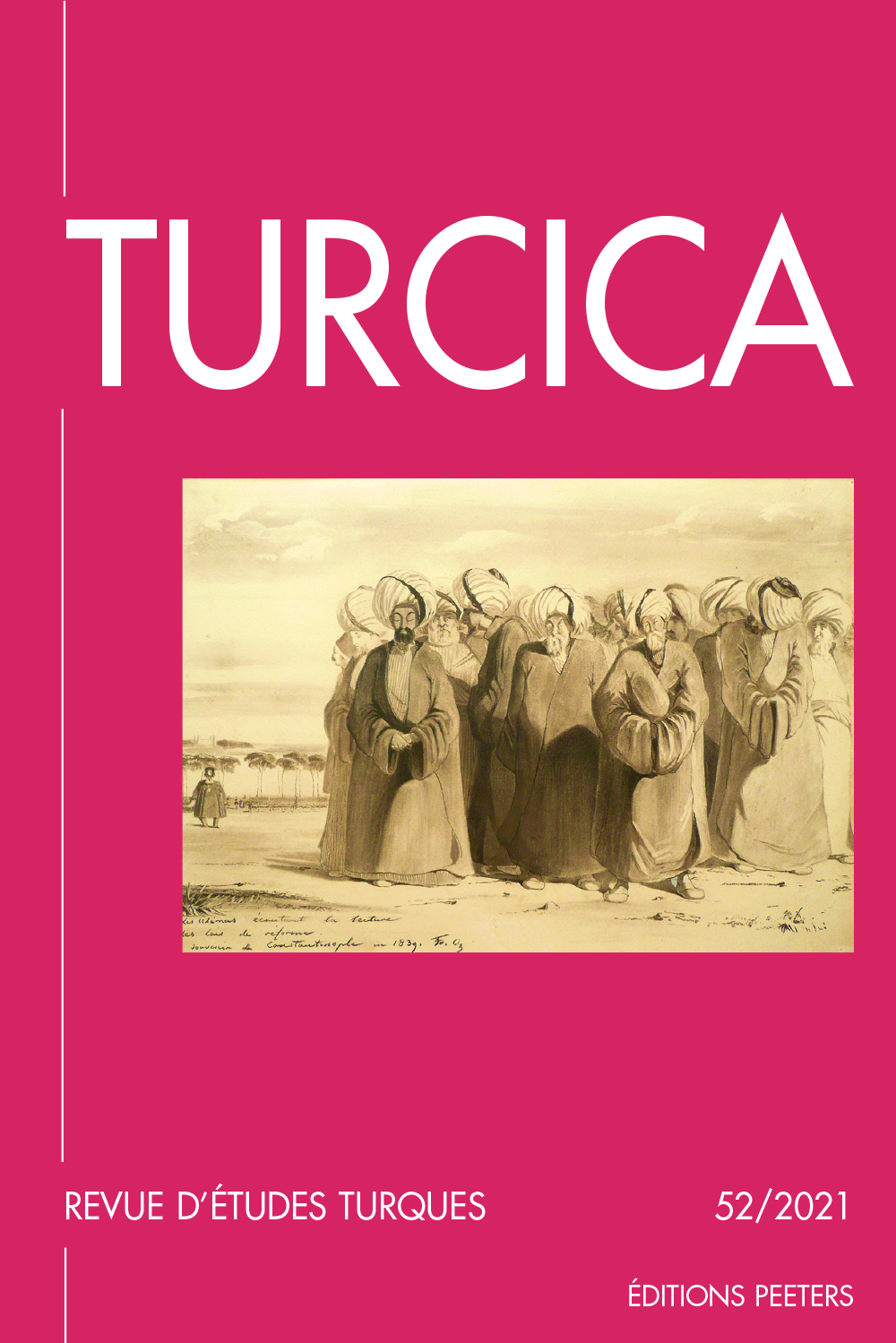 Document Details :

Title: The Tragedy of Power
Subtitle: The Fate of Grand Vezirs According to the Menakibname-i Mahmud Pasa-i Veli
Author(s): REINDL-KIEL, Hedda
Journal: Turcica
Volume: 35 Date: 2003
Pages: 247-256
DOI: 10.2143/TURC.35.0.578742

Abstract :
The anonymous Menak?bname-i Mahmud Pasahas always puzzled scholars for its lack of historicity, since it does not fit to the known biography of its protagonist. The present article takes this legend as a product of popular literature, which has to be analysed with the methods of oral history. With this approach, focusing also on the text's aims, a series of historical events can be identified which are processed in several layers of the subject. In addition some historical personalities interwoven into a fictitious, but fairly faceless hero are detected. These individuals have only their tragic fate in common?: to be executed at the peak of their power.

Le Menak?bname-i Mahmud Pasa (anonyme) a toujours laissé perplexes les érudits pour son manque d'historicité, puisqu'il ne correspond pas à la biographie connue de son protagoniste. Cet article envisage cette légende comme une production de la littérature populaire, qui doit être analysée avec les méthodes de l'histoire orale. Selon cette approche, et se fixant aussi sur le but du texte, on a identifié une série d'événements historiques qui sont traités à plusieurs niveaux. De plus, certaines personnalités historiques, mêlées à un héros imaginaire mais tout à fait anonyme, sont repérées. Ces individus ont seulement en commun leur destin tragique?: avoir été exécutés à l'apogée de leur pouvoir.


Download article