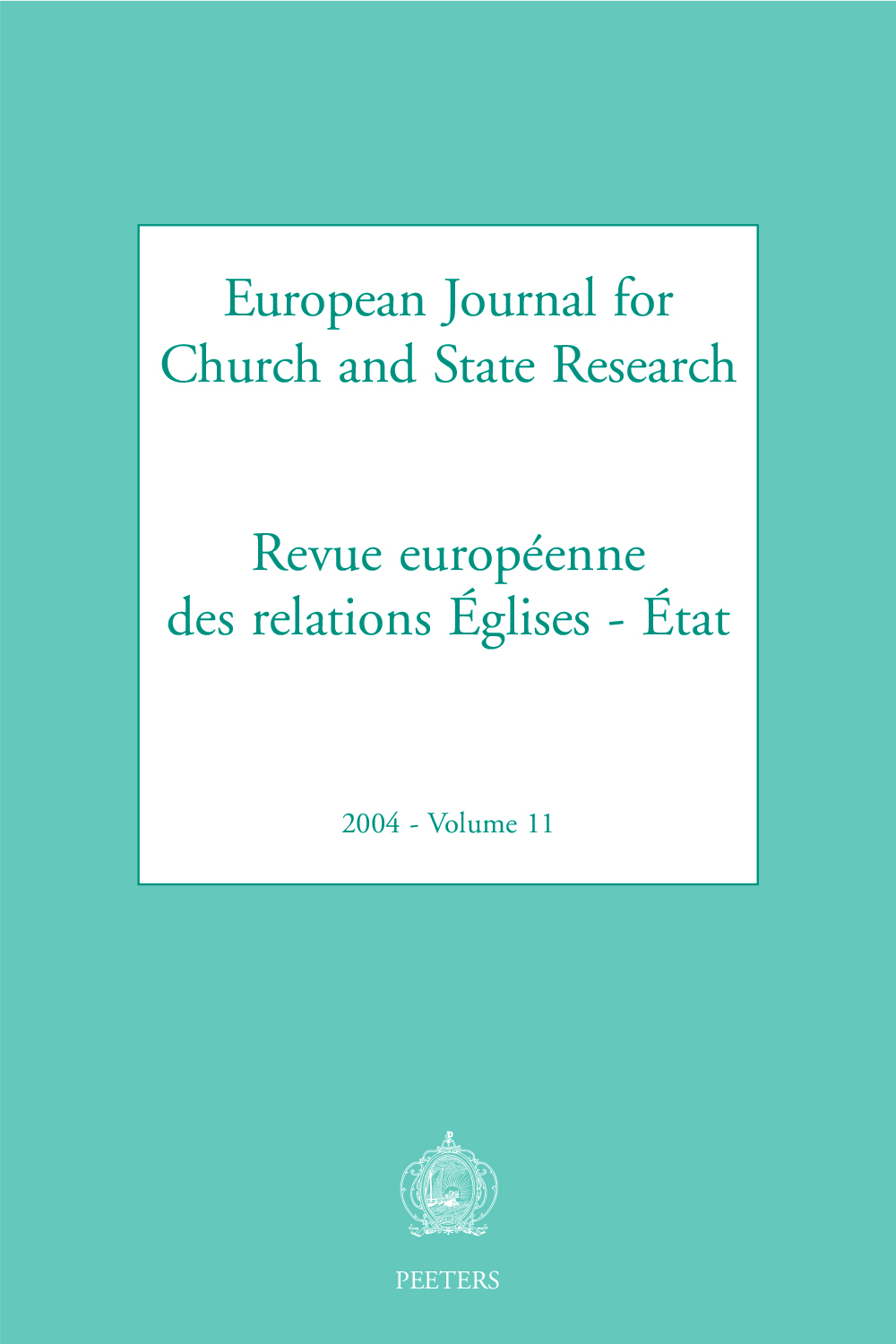 Document Details :

Title: Churches and the European Union.
Subtitle: The Benefits of Self Restraint
Author(s): TORFS, Rik
Journal: European Journal for Church and State Research - Revue européenne des relations Églises-État
Volume: 7 Date: 2000
Pages: 1-12
DOI: 10.2143/EJCS.7.0.565569

Abstract :
In my opinion, also for churches in Europe, self-restraint should and will be an important issue. It can help to strengthen their position in the European Union of the future. And by doing so, churches can offer more to their faithful and to other people than they already do now. In other words, what should be developed is a plausible strategy. Such a strategy can only be successful in case it offers advantages to both churches and the European Union. The angle should be more the common good – a shaky notion of course – than the defence of a privileged position enjoyed by churches. The latter makes no sense in the long run. When a position is perceived by most people in society as privileged, it has to be abandoned sooner or later, either by evolution or by revolution. And that is a good thing.


Download article