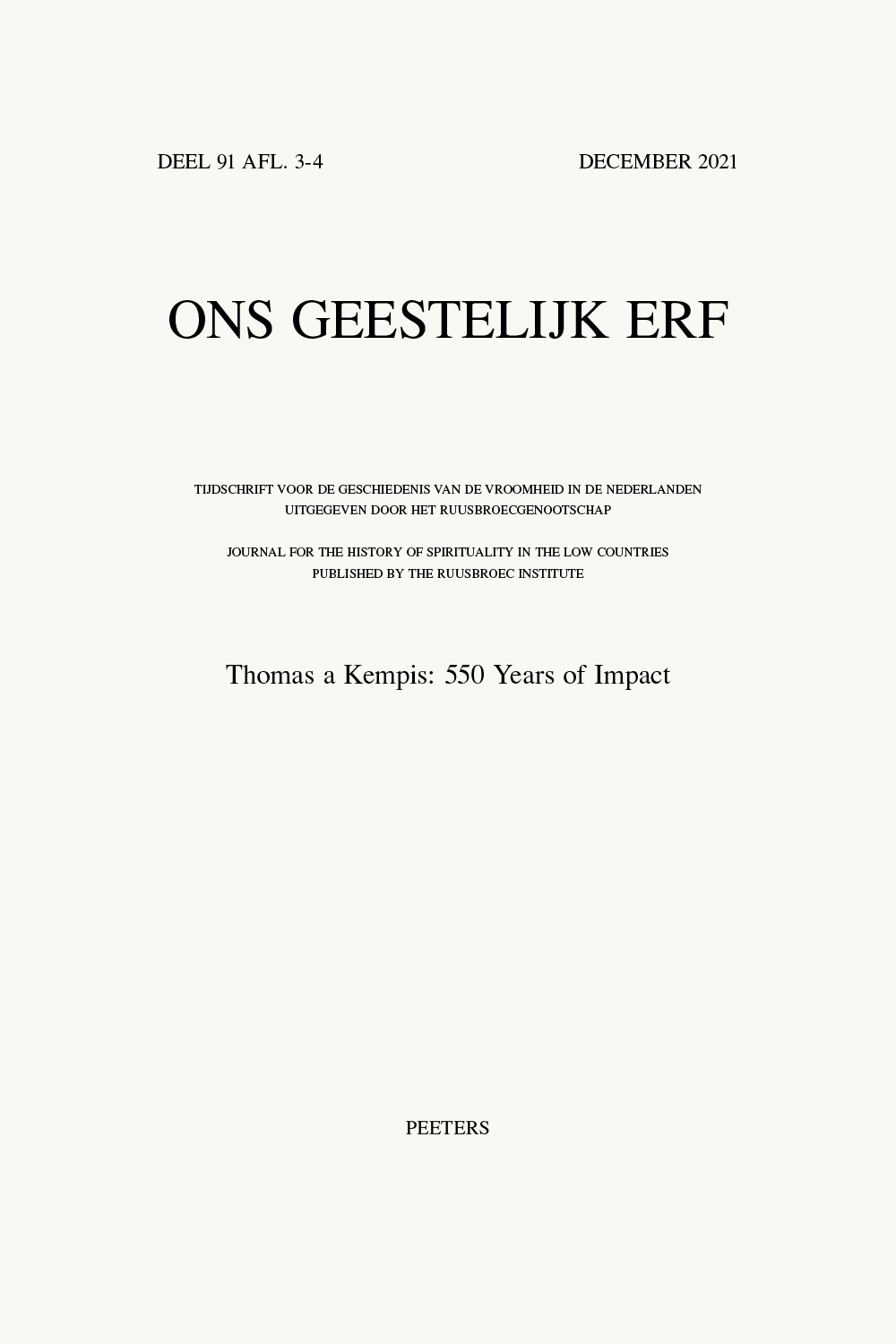 Document Details :

Title: De iconografische collectie van het Ruusbroecgenootschap
Subtitle: Een rijke bron voor de studie van de vroomheidsbeleving in de oude Nederlanden
Author(s): LEMMENS, Filip , THIJS, Alfons K.L.
Journal: Ons Geestelijk Erf
Volume: 75 Issue: 2-3 Date: Juni-September 2001
Pages: 270-292
DOI: 10.2143/OGE.75.2.565513

Abstract :
Father D.A. Stracke, S.J., was collecting old devotional prints even before the Ruusbroecgenootschap was established (1925). Since then, the Ruusbroecgenootschap collection has grown to comprise approximately 40,000 works dating from pre-1850, virtually all of which are fully inventoried. Consequently, it is "the place to be" for the study of Counter-Reformation, religious, graphic arts in the Low Countries. Nowhere else are so many Flemish (especially Antwerp) seventeenth and eighteenth-century devotional prints preserved.
This collection is organized on a purely iconographic, not aesthetic, basis. Consequently, it reflects, better than most, the highly diverse production of devotional prints. The richness of this collection allows one, for example, to assess the popularity of certain subjects – an important component of the study of past religious experience.
The confrontation of these prints with the devotional literature (illustrated and not) from the library of the Ruusbroecgenootschap would be extremely valuable for the insights it would provide into the mental context and the cultural circuits in which these graphic images functioned. In this way, one could trace the feelings and thoughts that the faithful then harbored when beholding religious imagery. This should, in fact, be the ultimate goal of each iconographic and historical study: exploring the inner self of people from the past.


Download article