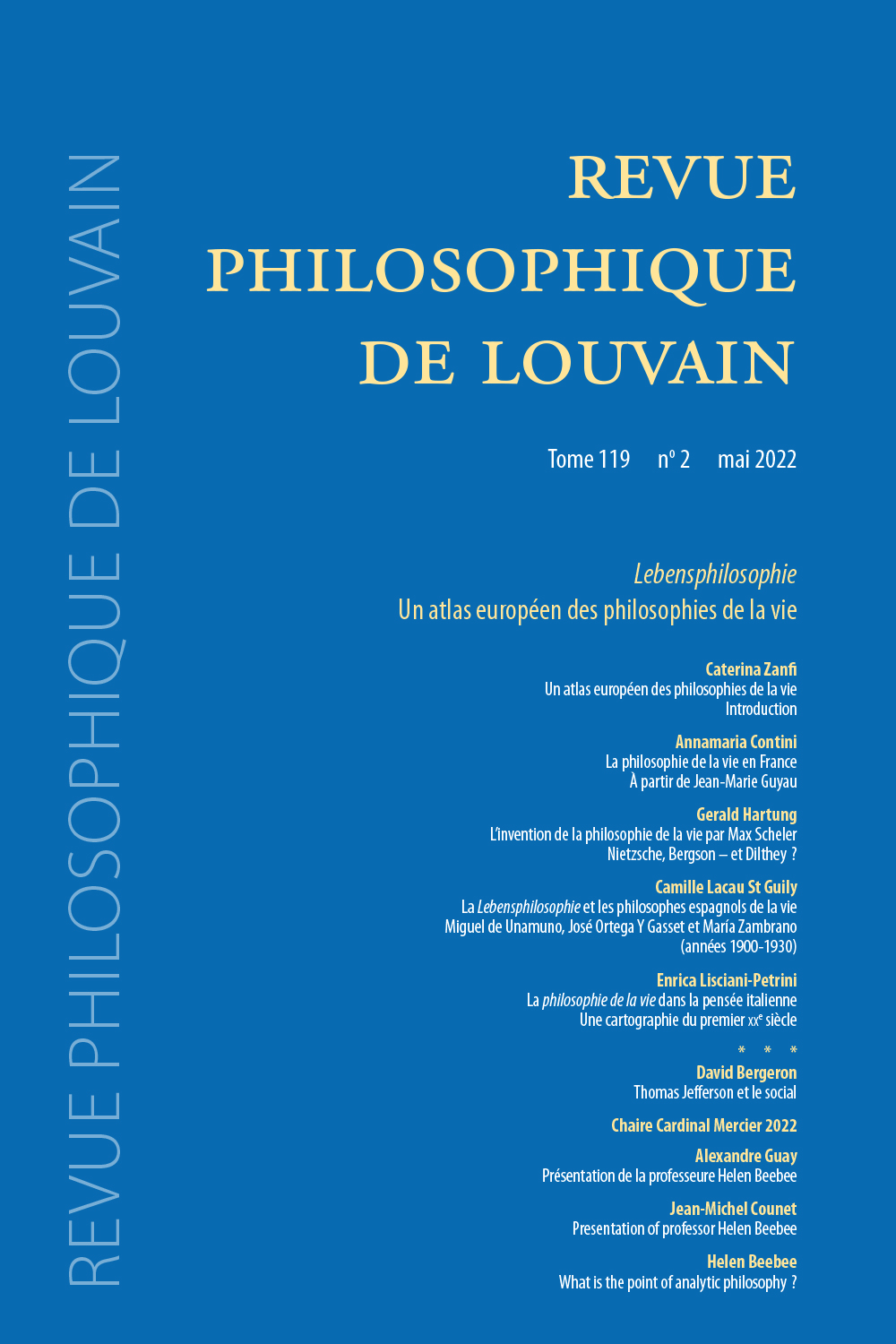 Document Details :

Title: Heidegger, lecteur de Husserl
Subtitle: Logique formelle et ontologie matérielle
Author(s): KONTOS, Pavlos
Journal: Revue Philosophique de Louvain
Volume: 92 Issue: 1 Date: Février 1994
Pages: 53-81
DOI: 10.2143/RPL.92.1.556243

Abstract :
Les indications offertes par Heidegger lui-même dans son cours Interprétation phénoménologique de la CRP de Kant nous permettent de préciser sa dette envers Husserl. Il s'avère que ce cours a suivi les mêmes étapes principales d'argumentation que le texte husserlien Logique formelle et logique transcendantale: a/logique formelle et logique transcendantale; b/la subordination de la logique formelle à la logique transcendantale; c/l'unité régionale comme fondement de la logique formelle; d/la subjectivité transcendantale comme fondementultime. La mise en lumière de ce parallélisme nous autorise à interpréter dans une autre perspective la lecture heideggerienne de Husserl et nous procure la preuve de la parenté phénoménologique de ces deux textes en ce qui concerne la fondation du 'logique'.

The indications provided by Heidegger himself in his course on Phenomenlogical interpretation of Kant's Critique of Pure Reason make it possible to pinpoint his debt to Husserl. It turns out that this course followed the same main steps in its argument as Husserl in Formal Logic and Transcendental Logic: (a) formal logic and transcendental logic; (b) the subordination of formal logic to transcendental logic; (c) regional unity as a basis for formal logic; (d) transcendental subjectivity as ultimate basis. The account of this parallel structure makes it possible to interpret from a different point of view Heidegger's reading of Husserl and provides the proof of the phenomenological closeness of these two texts as regards the basis of their 'logic'.


Download article