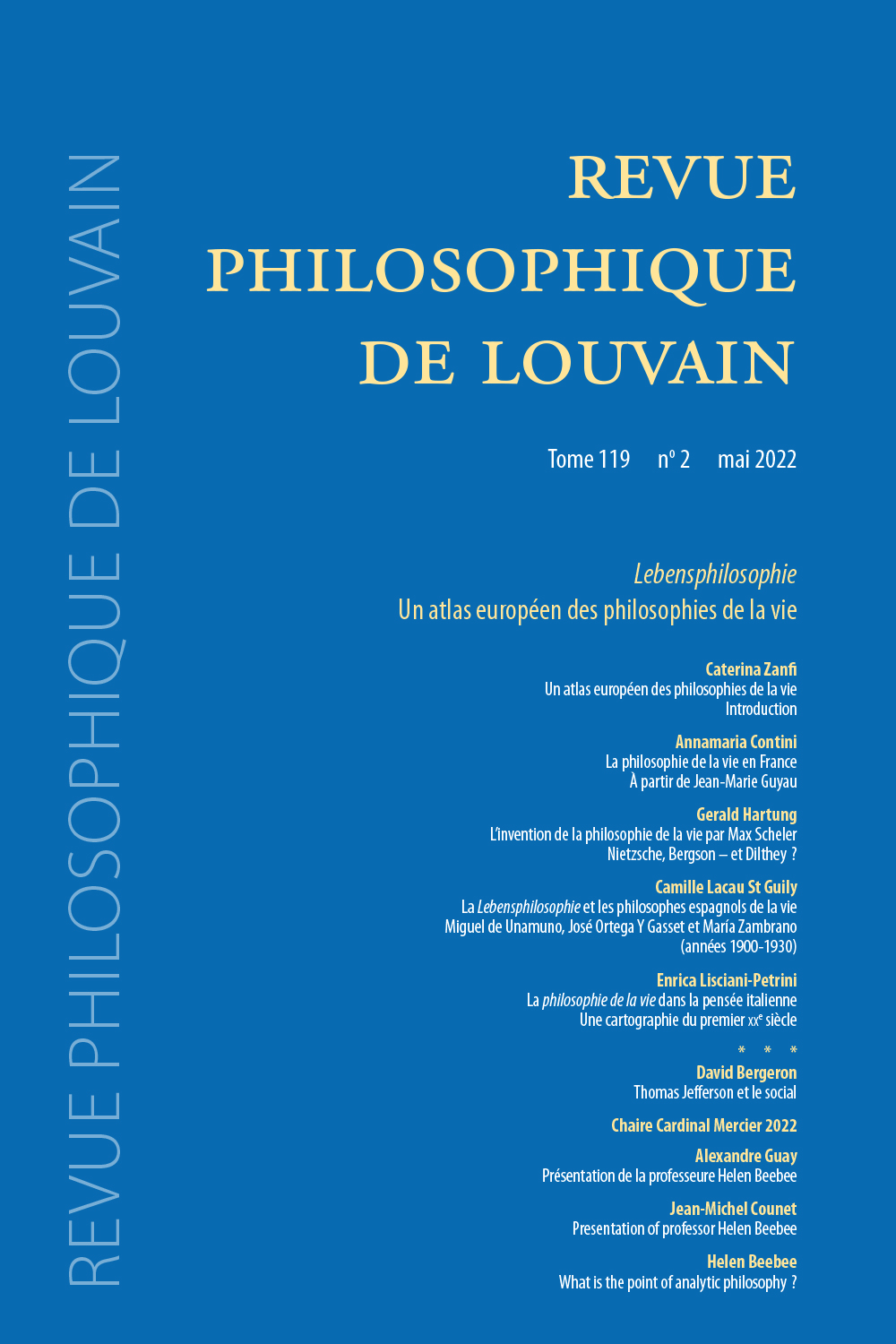 Document Details :

Title: L'appel infini à l'interprétation
Subtitle: Remarques sur Levinas
Author(s): CIARAMELLI, Fabio
Journal: Revue Philosophique de Louvain
Volume: 92 Issue: 1 Date: Février 1994
Pages: 32-52
DOI: 10.2143/RPL.92.1.556242

Abstract :
L'art - et plus spécialement la poésie - réalise chez Levinas l'essence inspirée du langage, réalisation qui n'en est pas simplement l'expression, mais bel et bien l'événement, dont la signification n'est pas purement esthétique. C'est pourquoi l'analyse de Levinas dois se soustraire aux rythmes ensorceleurs de l'art, à son enchantement ambigu, et dégager l'appèl infinià l'interprétation que contient en elle-même toute œuvre d'art. L'exégèse philosophique qu'il en propose coïncide, dès lors, avec la réduction du Dit au Dire, et fait signe vers la transcendance du langage se déformalisant dans l'éthique.

Art, and in particular poetry, realises for Levinas the inspired essence of language, a realisation which is not simply the expression of it, but truly the event, the meaning of which is not purely aesthetic. This is why Levinas' analysis has to withdrawn from the bewitching rythms of art, from its ambiguous enchantment and uncover the infinite appeal from the interpretation that every work of art contains in itself. The philosophical exegesis of it which he proposes accordingly coincides with the reductionof the Said to Saying, and is a pointer towards the transcendence of language which deformalises itself in ethics.


Download article