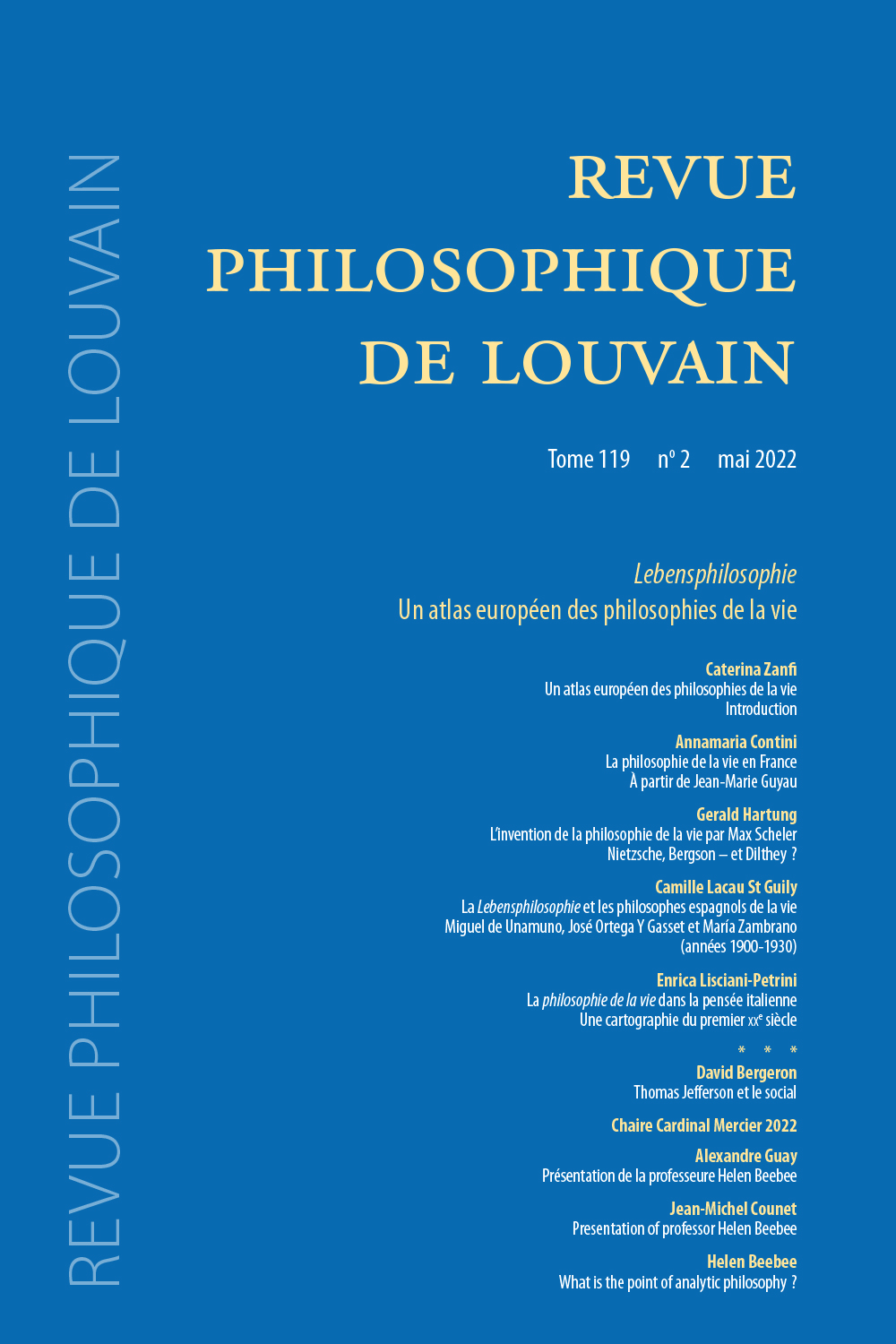 Document Details :

Title: Le principe éthique d'universalité et la discussion
Author(s): CANIVET, Michel
Journal: Revue Philosophique de Louvain
Volume: 90 Issue: 1 Date: Février 1992
Pages: 32-49
DOI: 10.2143/RPL.90.1.556162

Abstract :
Le principe d'universalité peut se comprendre de façon déductive ou intersubjective selon qu'il exige l'universelle applicabilité des maximes (Kant) ou leur universelle acceptabilité (Rawls, Habermas). L'interprétation intersubjective demeure cependant monologique si l'acceptation par tout être raisonnable est seulement pensée. L'éthique de la discussion (Habermas) évite cette objection lorsqu'elle soumet les normes à des discussions réelles. Cependant, ces discussions sont toujours particulières et l'universalité implique leur infinité. L'éthique de la discussion ne peut alors répondre à l'urgence historique de la décision qu'en réintroduisant, mais dans certaines limites, le principe monologique d'universalité. Ces limites sont analogues à celles qui, en politique, restreignent légitimement la portée de la règle de majorité.

The principle of universality may be understood in a deductive or in an intersubjective way, depending on whether it requires the universal applicability of maxims (Kant) or their universal acceptability (Rawls, Habermas). The intersubjective interpretation, however, remains monological if acceptance by all reasonable beings is merely thought. The ethic of discussion (Habemas) avoids this objection when it submits norms to real discussions. However, these discussions are always particular and universality implies their infinity. The ethic of discussion accordngly can only reply to the historical urgency of decisions by reintroducing, with certain limitations, the monological principle of universality. These limitations are analogous to those in politics that legitimately limit the influence of the majority rule.


Download article