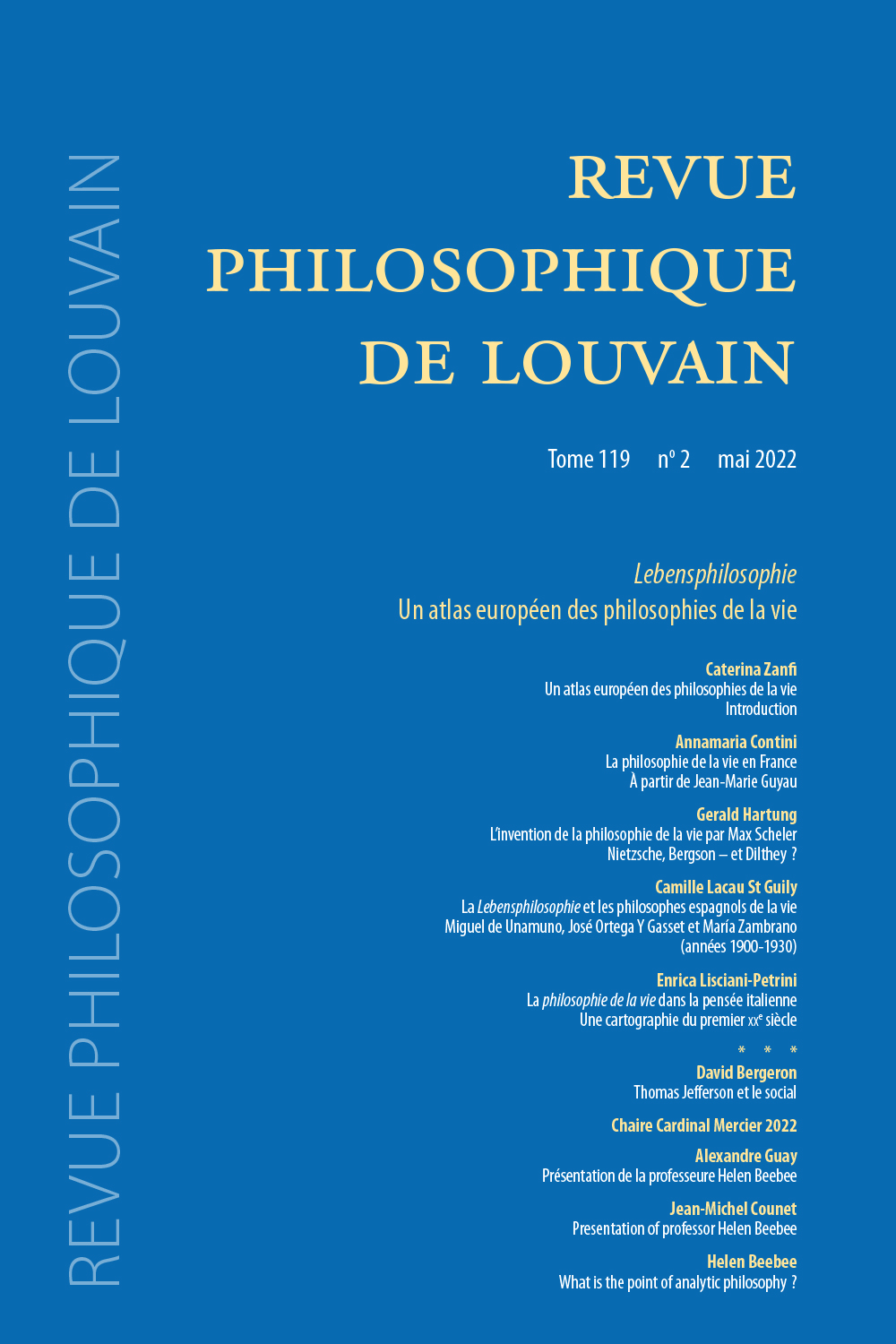 Document Details :

Title: Éthique utilitariste et éthique environnementale
Subtitle: une mésalliance?
Author(s): BIRNBACHER, Dieter
Journal: Revue Philosophique de Louvain
Volume: 96 Issue: 3 Date: août 1998
Pages: 427-448
DOI: 10.2143/RPL.96.3.541896

Abstract :
Pour la plupart des philosophes de l'environnement, l'utilitarisme n'est compatible avec une éthique environnementale ni pour la méthode ni pour le contenu. Les façons de penser caractéristiques de l'utilitarisme sont rejetées surtout dans les variantes les plus récentes de la philosophie environnementale : l'usage de catégories économiques en éthique, la supposition que toutes les valeurs sont commensurables, l'axiologie subjectiviste et le refus de reconnaître des totalités comme centres de valeur. A l'opposé de cette tendance, l'auteur affirme que certaines façons de penser utilitaristes sont inévitables, même dans les approches les plus anti-utilitaristes de l'éthique environnementale et qu'il y a une convergence remarquable des valeurs reconnues dans les paradigmes opposés. En même temps, il faut prendre garde à ne pas se méprendre sur l'utilitarisme dans l' éthique environnementale et à s'en autoriser pour pratiquer un style purement stratégique d'argumentation qui mettrait en danger la crédibilité de l'entreprise.

For the great majority of environmental ethicists, utilitarianism and ecological ethics are incompatible both in method and in content. Especially in the most recent developments in environmental ethics ways of thinking typical of utilitarianism such as the application of economic categories to ethics, the assumption that all values are commensurable, a subjectivist axiology and the failure to recognise holistic entities as bearers of value, are mostly rejected. Against this, the author argues for the necessity of introducing characteristically utilitarian ways of thinking even into the most anti-utilitarian environmental ethics as well as of acknowledging the significant overlap between the values recognised in each of the paradigms. At the same time, a warning is given not to misunderstand utilitarianism in environmental ethics as a license to practice a more or less strategic style of argumentation which seriously threatens the credibility of the enterprise.


Download article